Event Information
Refund policy
Refunds up to 30 days before event
Eventbrite's fee is nonrefundable.
Join us for a mini-retreat from the comfort of your own home designed to help you reduce anxiety and reset your nervous system.
About this event
Reset your Nervous System with us during a mini-retreat on May 22 & 23 from 9 a.m.- 3:00 p.m. PST
Does your nervous system feel overloaded? When asked how you are, does "tired and wired" frequently come to mind? You're in luck because we're hosting a workshop to soothe your nerves and provide anxiety relief (more details in our video below the event description). We'll be joined by the following teachers:
Esak Garcia, world-renowned yoga teacher, creator of Jedi Fight Club training and e84 yoga teacher training will share his expertise on backbending* practices, which can have a profound impact on reducing stress and anxiety.
Tim Westfeldt, founder of the Westfeldt Institute for Emotional Hygiene and creator of the Emotional Hygiene method, will lead us through experiments and activities to help us understand how anxiety shows up in our own lives and what to do about it.
Tessa Tovar, certified health coach and yoga teacher, will lead us through practices designed to quiet the mind, relax the nervous system, and pamper the body.
These powerful tools will help you reduce the feeling and effects of anxiety in your life. It's an event you won't want to miss and your nervous system will thank you. And in case you're wondering, no experience with yoga or certain physical ability is necessary. (If you have questions about this, please contact us). Bottom line, this workshop is for everyone!
*About backbending:
It's common to read "backbending" and immediately have thoughts like "I can't do backbends because I have an injury" or "that's not for me because I don't like yoga." The purpose of backbending, which is really just movement of the spine, in this workshop is to stimulate our sympathetic nervous system, which will play an important role in how you feel at the end once the nervous system is then soothed with our calming and restorative practices. We are also introducing this movement because we live in a state of forward flexion (think sitting, walking while looking at a phone, etc.) and the muscles on the front side of the body get tense and tired, which leads to a feeling of tightness and agitation. This is especially true if you also struggle with anxiety that manifests in the body, commonly the abdomen and chest.
If you've never done a backbend before, have injuries, have physical limitations, or are afraid of backbending, this workshop is a wonderful place to start. You will be cared for and shown how to do each step. Also, once you register, you'll receive Esak's instructional video that you can study at home before the event.
Our goal with backbending isn't to get you into a particular shape. Rather, we want to safely introduce spinal movement with proper technique so you can experience the many benefits of this practice (here are just a few of the many listed):
Increased circulation
Lengthening and toning of the abdominal muscles
Improved sleep
More vitality and clarity
Improved digestion
More capacity for breathing deeply
Improved spine health and back strength
Less pain in the neck and shoulders
It feels good!
Event timeline is (in PST):
Saturday 9:00 a.m. - 3:00 p.m.
Sunday 9:00 a.m. - 3:00 p.m.
What you'll need to join:
Internet access and Zoom
A comfortable space in your home where you have a yoga mat, a wall, and a place to sit
Snack and water to support yourself during the event (breaks will be offered throughout)
Pillows, blankets, bolsters, and any other props you might like to use during your Yoga Nidra, Yin, and Restorative practices (get cozy!)
A few notes from the organizer:
You don't need to have a yoga practice (or be able to touch your toes!) to come to this event. If you have injuries or are concerned about the idea of backbending, we're happy to answer your questions.
We have a handful of tickets available at a reduced rate for those who are financially stressed. If that's you, please contact us and we'll do what we can to help you get a ticket.
Anxiety is a difficult and isolating condition and we hope to offer you a chance to experience some relief and connect with a community. If you need more information than what we've provided for that to happen for you, please reach out.
Reach out to Cass at cass@westfeldtinstitute.com where she'll be happy to hear from you and answer questions.
Learn more about the Westfeldt Institute for Emotional Hygiene
More events with Esak Garcia and his team
Experience yoga and health coaching with Tessa
Join the Westfeldt Institute for Emotional Hygiene's mailing list to stay in the loop about all upcoming workshops, trainings, and classes.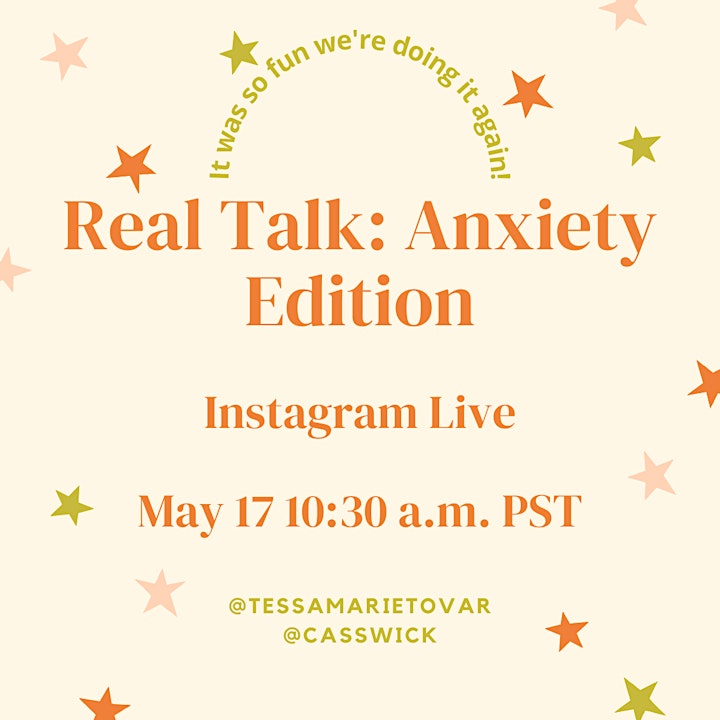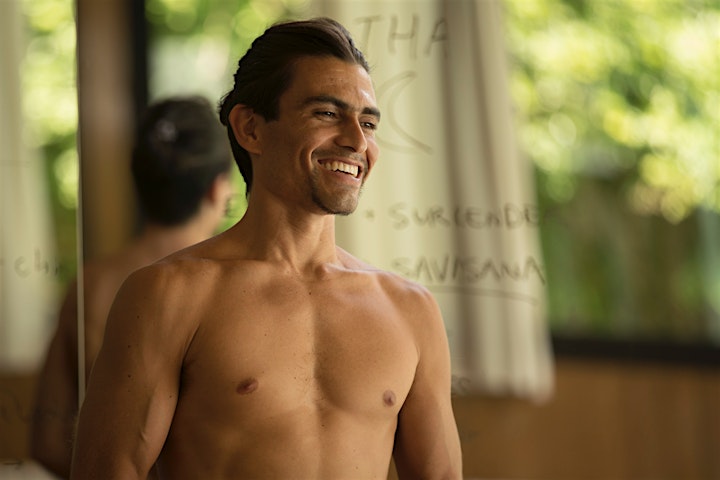 Esak Garcia's bio:
Esak Garcia has been a yoga devotee for over 25 years. He was born and raised in Boulder, Colorado where his family has operated a hot yoga studio since 1994. Esak is the creator of the e84 Teacher Training Diploma Program, a Yoga Alliance and Original Hot Yoga Association 500 hour training that takes a minimum of 2 years to complete. Esak is also the creator and director of the Jedi Fight Club, a boot camp style yoga immersion that helps yogis deepen their asana practice. In addition, he is a founding member of both USA Yoga and the International Yoga Sports Federation, two organizations whose objective is to promote yoga sports. Esak became interested in yoga as a high school athlete at the age of 17. He was introduced to the practice from his mother, who has been a life-long yogini. He became a yoga teacher in 2001 and in February 2005, Esak became a world champion in yoga sports by winning the groundbreaking International Yoga Asana Championship, The Bishnu Charan Ghosh Cup.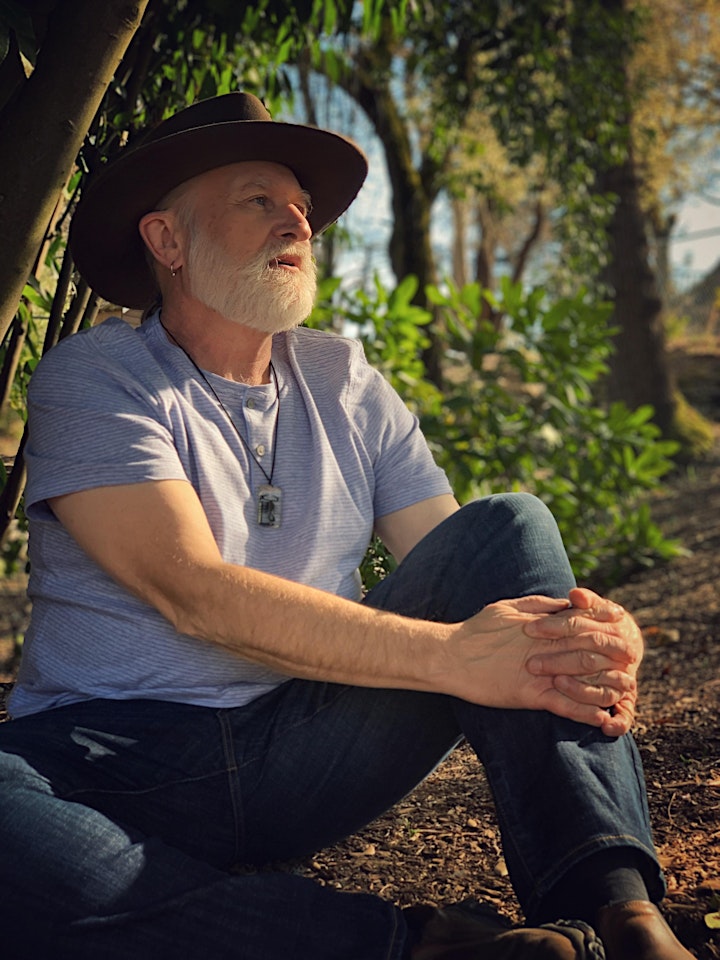 Tim Westfeldt's bio:
Tim (he/him) began working with people when he became a student and then an instructor in an old Asian form of study focused on mental, physical, and spiritual self development, devoting 12 years of his life to it. He went onto a Master's degree in counseling psychology from Southern Oregon University and began working as a therapist. He subsequently trained in Hakomi Therapy with Ron Kurtz and studied Paul Ekman's work showing that facial expressions for emotions are universal in humans. Tim then started a private practice and began learning throughout his work with clients about a set of ideas that have evolved into the concept of Emotional Hygiene.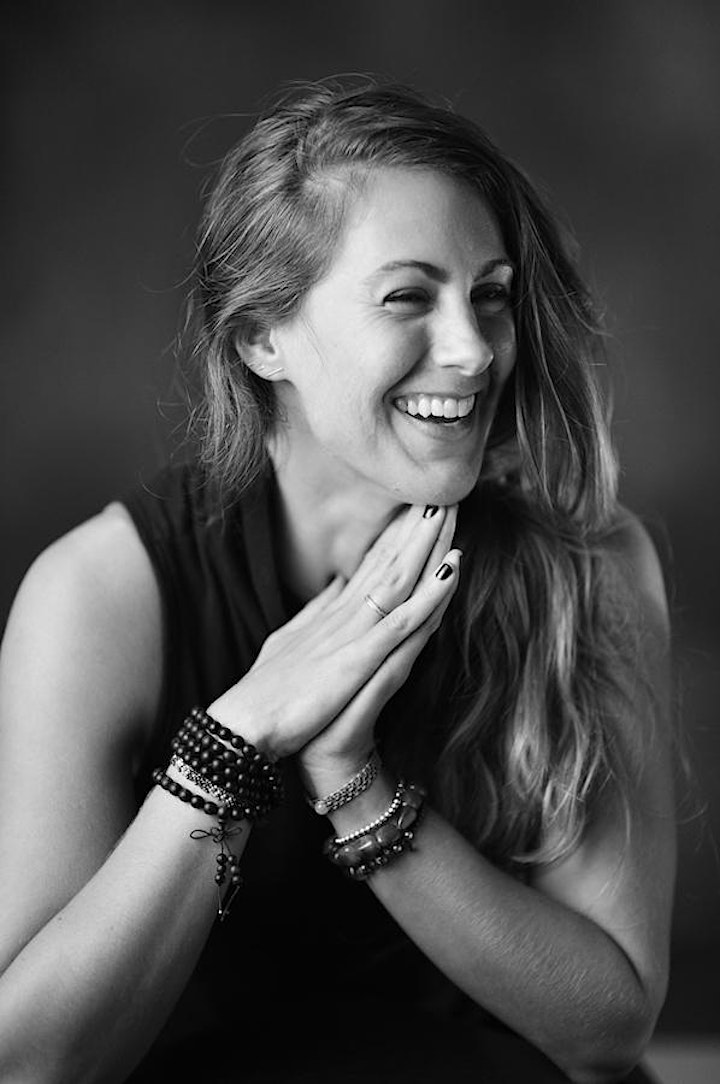 Tessa Tovar's bio:
Tessa is a yoga instructor and perennial student in the Portland/Vancouver area. With a personal practice in Tantra, Vinyasa, Yin, and Kundalini, she leads well-rounded and healing yoga classes. Self-discovery is deepened through the use of meditation, pranayama, and mantras.
She believes yoga is a vehicle to heal and attune ourselves to levels of deeper understanding. She aims to create a safe and sacred space for practice and loves to add a combination of soothing music, essential oils, and gentle hands-on adjustments to foster peace and purpose for her students.
She discovered yoga in 2001 during her Freshman year of college. She began with a physical Asana practice that deepened over time to include philosophy, writing, nutrition, and Ayurveda. Acting as a guide to others who are seeking a deeper connection with themselves is her driving purpose.
Experience & Yoga Training
500+ hours of yoga training through 5-Star Yoga Alliance Rated YogaWorks Programs
100 HR Yoga Nidra Certificate
1-year apprenticeship with Rosie Acosta assisting in trainings and workshops
Living Yoga Trauma Informed Certified Teacher
Level I & II Reiki Certified
Certified Health Coach (IIN)
Date and time
Location
Refund policy
Refunds up to 30 days before event
Eventbrite's fee is nonrefundable.