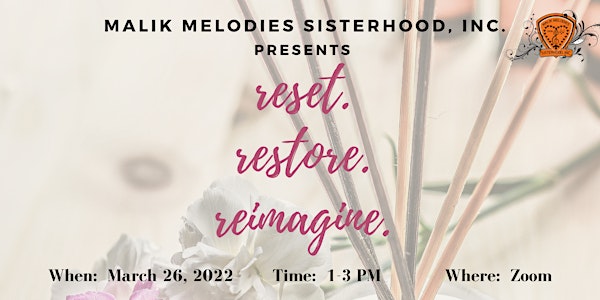 RESET, RESTORE, REIMAGINE: A WELLNESS EVENT
Come Reset, Restore, and Reimagine at a Virtual 2-Hour Wellness Event with Malik Melodies Sisterhood, Inc.
About this event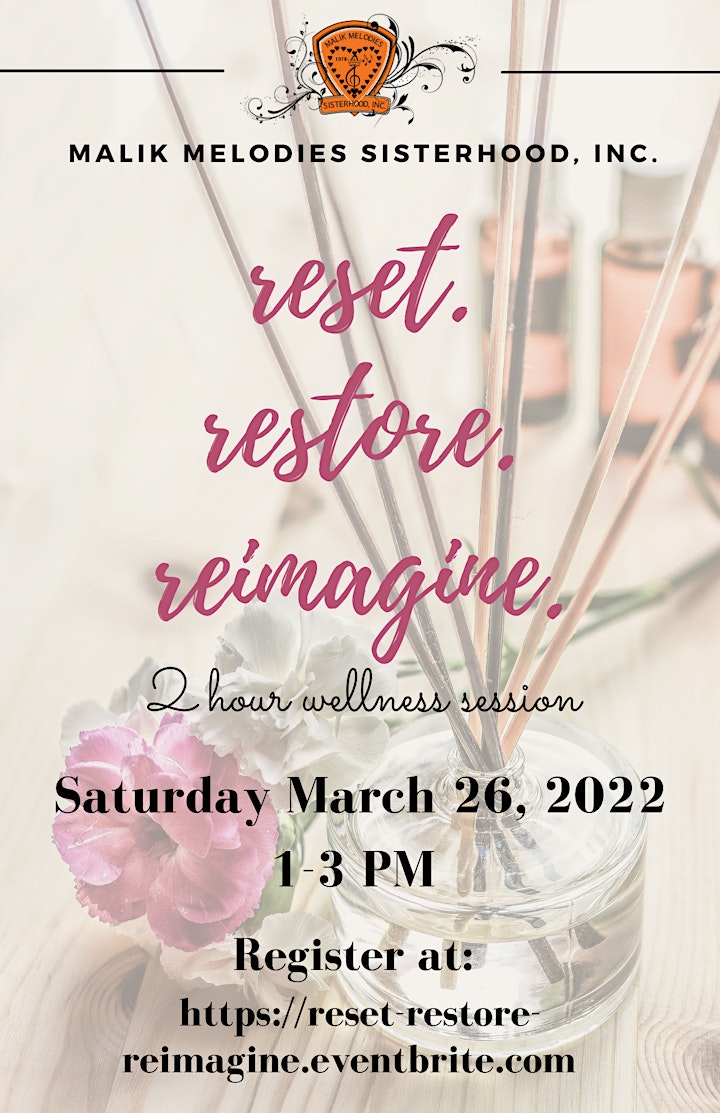 It's time to RESET. RESTORE. REIMAGINE.
Please join Malik Melodies Sisterhood, Inc. on March 26, 2022, at 1:00 (ET) for a 2-hour virtual wellness session!
This event will consist of mindful movement, journaling, community sharing, and meditation activities. Remember to bring water, a journal and a pen, along with an open mind, and positive energy!
We recommend that you wear comfortable clothing that allows you to move freely.
Open to all ages!
HOST:
Bibi Chaterpateah, CYT200 Certified Yoga Instructor and Wellness Coach
Founder of Sadhana Studio, Inc. (SadhanaStudioInc@gmail.com)
WHERE:
A Zoom.com link to the event will be provided with your ticket upon registration. Please double-check your email address once registered.
FREE EVENT (Donations Accepted):
This is a FREE event, however, donations are welcomed.
REGISTRATION:
**Please note: When you register, please select one option:
• "General Admission" to obtain a free ticket, or
• "Donation" if you would like to make a donation and receive a ticket.
Visit our website to learn more! www.malikmelodies.org
---------------------------------------------------------------------------------------------
**Presentations within this event may provide information related to exercise, fitness, and nutrition that is intended for your personal use and informational purposes only. You should consult with a physician before beginning any exercise, fitness, diet, or nutrition routine, especially if you are pregnant or have pre-existing health conditions. Nothing that takes place during this event should be considered as medical advice or diagnosis. Your participation is solely at your own risk.
---------------------------------------------------------------------------------------------