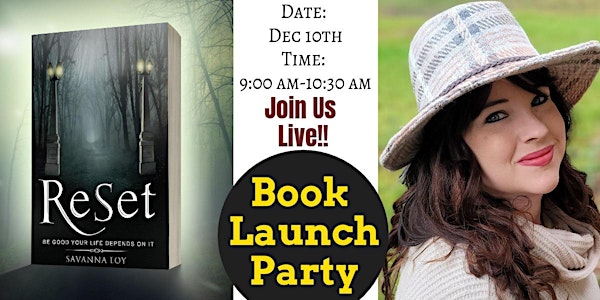 ReSet - Book Launch! You're Invited!
You're Invited to Join us as we celebrate the book launch of "ReSet - Be Good Your Life Depends On It" Games, Prizes, and more...
About this event
Disgusted by a world with no moral compass, "Resetters" decide to clean things up. They start the world over with just 500 people who they deem "good" enough.
The catch: Every bad action is monitored and goes against you. Too many bad actions and the whole town will meet its doom. The plan has worked, until now…
The model city, Utopian, can't seem to keep the new kid Tommy out of trouble. The unthinkable happens and Utopian is set for a full ReSet, but when the "Resetters" arrive, the town has already vanished. Tommy must unite with his foe, the perfect Charlie, to save themselves and everyone else.
Grab your copy to dive into the world of adventure with Tommy, Charlie, and the Utopian...