Multiple Dates
RESERVATIONS FOR UMMA SELF-GUIDED GALLERY VISITS August 5-8
For the safety of visitors and staff, UMMA is requiring advance reservations for all gallery visits. UMMA admission is always free.
About this event
Welcome back to UMMA! We are excited to offer our galleries and exhibitions to the greater community as a place of respite, reflection and inspiration. To protect the health and safety of visitors and staff, UMMA is requiring all visitors to secure timed reservations in advance. These free timed reservations will allow us to reopen to the public while ensuring safe physical distancing and maintaining reduced space capacities. New safety measures and requirements are in place and outlined below.
DAYS & HOURS FOR ADVANCED RESERVATION GALLERY VISITS:
THURSDAY 9AM TO 8PM
FRIDAY-SUNDAY 9AM TO 5PM
NOTE: The first two hours of each day (9AM-11AM) are reserved for members of our community with increased risk for severe illness.
UMMA SAFE VISIT REQUIREMENTS AND EXPECTATIONS:
Face masks are optional for fully vaccinated individuals. Face masks are required for those who have not completed a full course of Covid-19 vaccinations.
Visitors showing signs of illness at anytime will be asked to return at a later date.
Visitors must arrive during the 30 minute window of their advance reservation time slot.
Please enter the museum through the Forum entrance and check in at the Welcome Desk.
Social distancing is required. Please maintain at least 6 feet (about two arm's length) of distance from other visitors at all times, including while waiting in line to be admitted to the museum. We ask that families, pods, and/or households remain together. Children must remain with adults at all times.
We ask that visitors follow established one way paths through the museum spaces to avoid cross traffic and congestion.
The UMMA Shop is open Thursday 11am-8pm and Friday -Sunday 11am-5pm.
The UMMA Cafe and Coat Room are temporarily closed.
We continue to monitor and abide by university, city, state, and CDC guidelines to inform the Museum's operations. The ever-changing nature of the COVID-19 metrics may require the change of dates and hours of museum operations and/or cancellation of reservations.
Questions about your reservation or building access? Call the UMMA at 734-647-0521.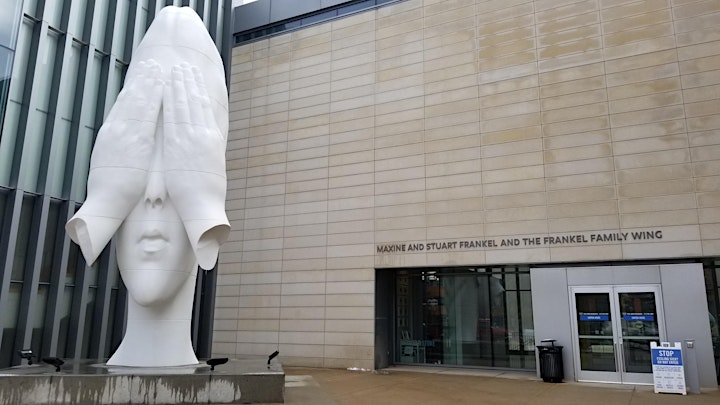 Organizer of RESERVATIONS FOR UMMA SELF-GUIDED GALLERY VISITS August 5-8