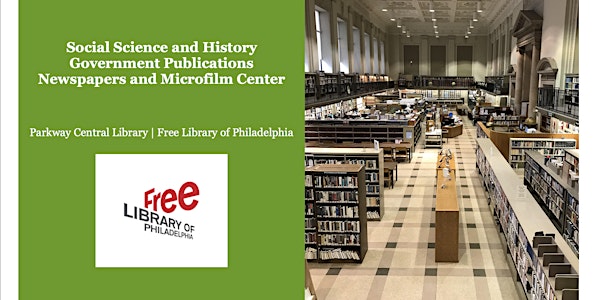 Researching Genealogy at the Free Library of Philadelphia
Researching Genealogy at the Free Library of Philadelphia
About this event
Learn about the collections and digital resources that can support family history research at the Free Library of Philadelphia.
Many who are commencing their family history research are not quite sure where to start.
In this workshop, you will be introduced to the collection resources that are available at the Free Library of Philadelphia. We will discuss how to navigate and use the collections found in our online catalog and resource guides, our databases, and our digital collections that can support your initial steps in researching your family history.
We will help you identify the resources that can be accessed from the comfort of your home, as well as the many varied collections available at our main location, Parkway Central Library.
This presentation will be led by the Free Library of Philadelphia. A recording will be available to GSP members for a limited time.