RESEARCH WEBINAR: GRC Technology Innovation Awards

Thursday, January 31, 2013 from 1:00 PM to 2:00 PM (CST)
Event Details
GRC Technology Innovation Awards
This webinar is GRC 20/20's recognition of the 2013 GRC Technology Innovation Award recipients.  This webinar will make reference of each award recipient and present why GRC 20/20 is recognizing them for their innovation in the GRC technology market. Attendees will learn how new technology, interface design, mobility, and content integration are changing how we use GRC technology. 
The cost is $95 for this GRC 20/20 Research Webinar.  Please note that GRC Advisor clients get complimentary access to all research webinars as part of their subscription.  If you are employee of a GRC Advisor client and wish to attend the webinar please contact events@grc2020.com to get your access code for registration.
---
About The Analyst. . .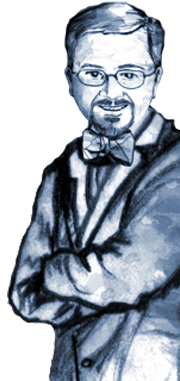 Michael Rasmussen, J.D., OCEG Fellow, CCEP, GRCP, CISSP    Chief GRC Pundit @ GRC 20/20 Research, LLC
Michael Rasmussen is an internationally recognized pundit on governance, risk management, and compliance (GRC) – with specific expertise on the topics of enterprise GRC, GRC technology, corporate compliance, and policy management.  With 18+ years of experience, Michael helps organizations improve GRC processes, design and implement GRC architecture, and select technologies that are effective, efficient, and agile.  He is a sought-after keynote speaker, author, and advisor and is noted as the "Father of GRC" — being the first to define and model the GRC market in February 2002 while at Forrester.
Organizer
GRC 20/20 Research, LLC
20/20 vision is perfect clarity. Clarity, so you are able to process what is in the world and react accordingly. GRC 20/20 Research provides independent and objective research and analysis on topics related to governance, risk management and compliance (GRC).
We bring real-world expertise, independence, creativity and objectivity to help organizations understand and apply strategies and technology to meet GRC challenges. Whether focused on a specific issue or enterprisewide GRC strategy, clients seek GRC 20/20 analyst advice in achieving sustainable and pragmatic innovation. GRC 20/20 advises the entire ecosystem of GRC solution buyers, solution providers and vendor clients. We serve the needs of organizations that seek insight, guidance and advice in dealing with a dizzying array of disruptive issues, challenges, processes, information and technologies.
GRC 20/20 is a:


Client advocate, to represent the needs of those purchasing solutions and help them navigate vendor hyperbole.



Product strategist, helping vendors understand the needs of solution buyers to enable product, market, sales and partner strategies.



Market evangelist, to educate and evangelize GRC strategies, ideas and the role of technology in making GRC processes efficient, effective and agile.
Through ongoing research and industry interaction, GRC 20/20 is the authority in understanding how organizations approach governance, risk management and compliance practices that are effective, efficient and agile. We advise organizations about how to implement GRC technology to maintain a position of integrity aligned with business values, objectives, strategy and performance.