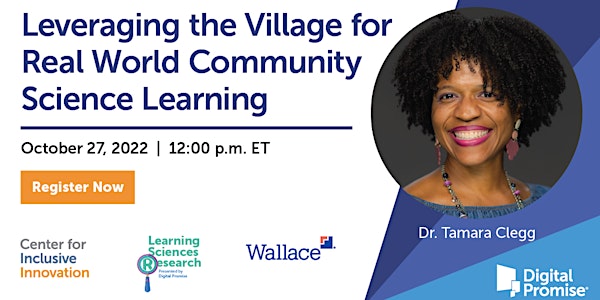 Research-to-Practice Webinar Series
Dynamic conversations to uncover, discuss, and provide the real-world applications needed to equip school leaders.
About this event
This unique webinar series brings together researchers and professional educator leaders from diverse backgrounds and areas of expertise to dialogue and explore issues related to the shaping quality of ongoing professional development and its impact on campus and district leaders, globally.
5. November 10, 2022 at 12:00 PM ET - Culturally Relevant Teaching and Learning with Dr. Thomas Philip
Past Webinars:
1. September 8, 2022 at 12:00 PM ET - Building Systems for a More Solidarity-driven Family Engagement Practice with Dr. Eyal Bergman.
2. September 22, 2022 at 12:00 PM ET - MATHEMATICS AND LANGUAGE: Supporting English Learners in Mathematics Classrooms with Dr. Judit Moschkovich
3. October 13, 2022 at 12:00 PM ET - Building Systems that Support Connected Learning with Dr. Mimi Ito
4. October 27, 2022 at 12:00 PM ET - Leveraging the Village for Real World Community Science Learning with Dr. Tamara Clegg