Description
Uncover meaningful customer insights through lean research practices.
At the heart of every great product or experience is a deep understanding of customer needs, wants and goals. Research is no longer optional - product designers, marketers and innovation leaders need to become experts in how to run successful research activities that result in real outcomes for their customers and organisations.
This workshop will arm you with leading customer research practices, including how to design and run successful customer interviews and analyse your qualitative data for meaningful insights.
What you'll learn:
How to select and design research approaches that will achieve your product or experience objectives.

How to run a successful customer interview, including how to plan, design and structure an interview.

How to surface meaningful insights from your research and share those results with others.
Why is this important?
Customer research is at the heart of every contemporary product development and user experience design approach. Key skills like human-centred design, service design and UX are fuelled by the ability to run effective customer research practices.
Who is this for?
This workshop is for product managers, marketers, designers, founders and UX specialists - it is intended as an up-skilling exercise for those currently or about to undertake customer research and want to take their skills to the next level.
What do I need to bring?
Just your creativity! This is a computer free workshop. We will provide all the tools and materials required for the session. You are welcome to take home all the materials used at the end of the session.
The facilitator: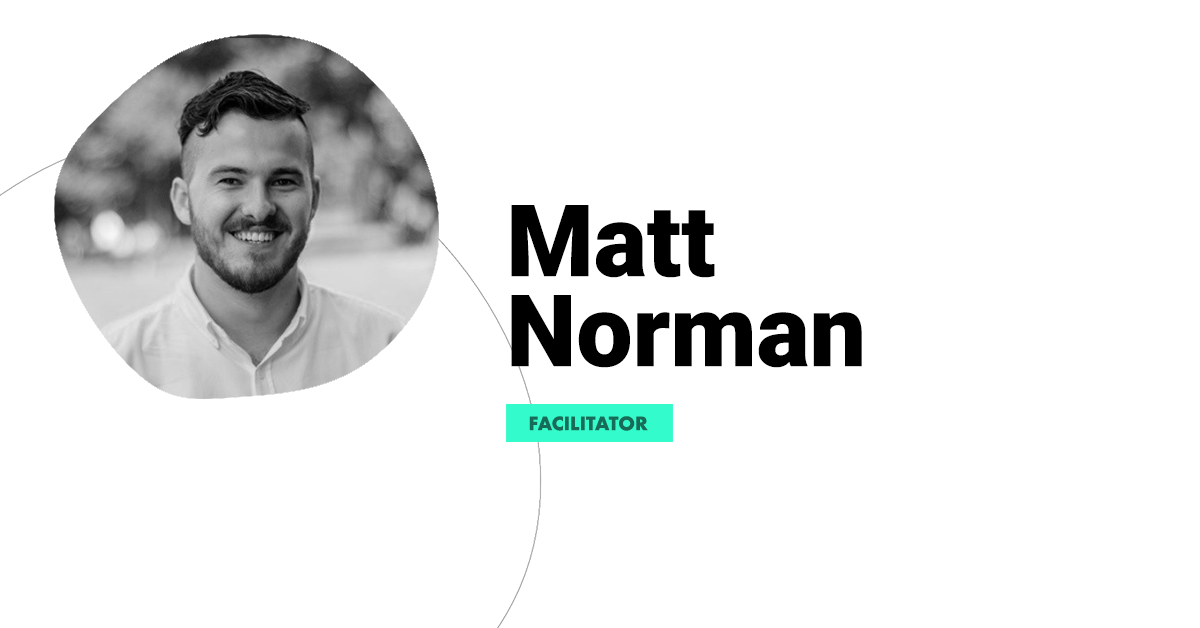 Matt Norman is a learning designer and facilitator working to transform education and training, starting in WA. He has over 5 years of experience running workshops with everyone from social impact professionals to at-risk youth, and has worked in advocacy and recruitment for the innovative Teach For Australia program. A graduate of both the Presencing Foundation Program on systems change, and the KAOSPILOT Masterclass in Learning Design, Matt's passion is creating experiences that bring out the best in people.
What our learners say:
"A truly immersive hands-on workshop with invaluable insights and take home learnings. The coffee's pretty good too!"
- Derek, Design Manager
"Just the right mix of useful, informative and inspiring. And most importantly – always actionable."
- Lily, Marketer