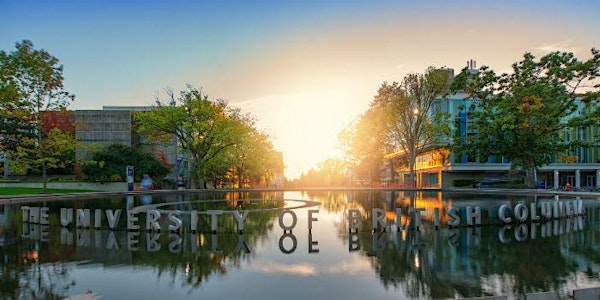 Research Talk by Dr. Ryan Falck
A Hitchhiker's Guide to the 24-Hour Activity Cycle & Healthy Cognitive Aging
By Edwin S.H. Leong Centre for Healthy Aging
Date and time
Wed, Jun 21, 2023 11:00 AM - 12:00 PM PDT
Location
Djavad Mowafaghian Centre for Brain Health 2215 Wesbrook Mall Rudy North Lecture Theatre Vancouver, BC V6T 1Z3 Canada
About this event
Lecture Title: A Hitchhiker's Guide to the 24-Hour Activity Cycle and Healthy Cognitive Aging
Summary: With one new case of dementia detected every 3 seconds, and no effective pharmaceutical cure yet available, we urgently need to identify lifestyle strategies which can reduce dementia risk. Physical activity, sedentary behaviour, and sleep are three behaviours which we all engage in daily and make up most of our 24-hour day (hence, the 24-hour activity cycle). Each of these behaviours are independently associated with cognitive health. However, most research has treated these behaviours as isolated with very little consideration for how people live each day (e.g., poor sleep likely impacts physical activity and vice versa). This seminar will discuss the growing evidence surrounding how the 24-hour activity cycle shares an interactive relationship with older adult cognitive health, practical applications of our current knowledge for clinical populations, and the meaning of life (the answer is of course 42).
Speaker Biography: Dr. Ryan Stanley Falck is a postdoctoral fellow in the School of Biomedical Engineering at the University of British Columbia – Vancouver. As a Michael Smith Health Research BC postdoctoral fellow trainee, his research examines how the 24-hour activity cycle (i.e., physical activity, sedentary behaviour, and sleep) impacts cognitive health and risk for dementia. His research also examines how different lifestyle factors (e.g., exercise training, pet ownership, etc.) can impact physical, mental, and cognitive health. He uses a combination of 1) innovative methodologies for observing physical activity, sedentary behaviour and sleep; 2) state-of-the-art structural and functional neuroimaging analyses for exploring the effects of these behaviours on brain health; and 3) novel analytic approaches (e.g., artificial intelligence and machine learning) for exploring how physical activity, sedentary behaviour, and sleep are related to cognitive health. Outside of work, he can usually be found running with his dog Buddy.
Participants may attend the seminar in-person at the Rudy North Lecture Theatre in the Centre for Brain Health at UBC, or via Zoom. Please note that the Zoom details will not be included in the confirmation email so they should be saved for future viewing, or you can find them again on this page. A light lunch will be provided to all in-person attendees!
To join over Zoom:
Zoom Meeting ID: 93567 416276
Step 1: Open https://ubc.zoom.us/ and click on 'Join a Meeting'.
Step 2: Enter the 11 digit Zoom Meeting ID then click 'Join.'
Step 3: If you have the Zoom client click 'Open Zoom Meetings,' otherwise, click 'join from your browser.'
Step 4: Enter the last 6 digits of the Zoom Meeting ID in the passcode field, then click 'Join Meeting.'
About the organizer
The Edwin S.H. Leong Centre for Healthy Aging seeks to transform healthy aging by expanding interdisciplinary research focused on the biological, social and environmental factors that influence aging trajectories and harnessing this information to devise new strategies to promote healthy aging for all. The program brings together experts from different fields of research including medicine, and the social, natural and applied sciences, to investigate aging in a holistic way. Key to the program is a life course approach that takes aging as the starting point and looks both backward and forward in the life journey, seeking the greatest opportunities to intervene.