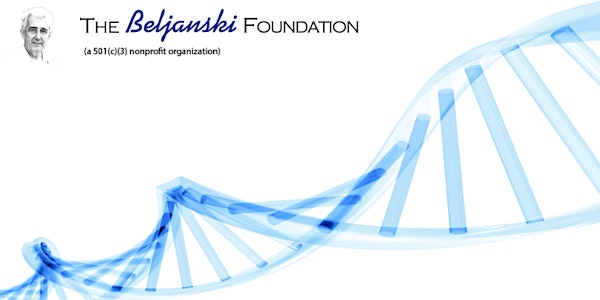 Research Symposium: For An Effective And Non-Toxic Natural Answer to Cancer
By The Beljanski Foundation
Date and time
Saturday, December 3, 2016 · 9am - 4pm EST
Location
The Lotos Club 5 East 66th Street New York, NY 10065
Refund Policy
Contact the organizer to request a refund.
Description
SEATS ARE LIMITED, SAVE YOUR SPOT TODAY!
DETAILED PROGRAM

---
The Beljanski Foundation to Host Symposium on Recent Discoveries in Environmental Medicine.
The symposium features a roster of experts in a range of fields who will speak about advancements in the field of holistic medicine and the promising results that have come to define The Beljanski Foundation over the past 17 years.
Lecturers will discuss their practical experience using the botanical extracts developed by Mirko Beljanski and scientists will discuss the latest results from the research on Beljanski's extracts conducted at numerous prestigious institutions such as:
- Cancer Treatment Centers of America on thrombocytopenia,
- The Center for Holistic Urology at Columbia University on Prostate Cancer,
- Kansas University Medical Center on Ovarian Cancer, Pancreatic Cancer, and Stem Cells,
- Nanjing University on Advanced Prostate Cancer.
Learn more: www.beljanski.org
---
Our Research Partners

---
About the organizer
Confronted with increased pollution and epidemics of cancer and other chronic diseases, the overall mission of The Beljanski Foundation is to study and share knowledge of effective non-toxic natural answers that work both alone and in synergy with traditional western medicine. These values, at the very core of integrative medicine, are the legacy of Mirko Beljanski, PhD (1923-1998), the French biologist who uncovered the link between environmental toxins and carcinogenesis when he was working at the Pasteur Institute in Paris.
The Beljanski Foundation is a 501(c)(3) non-profit organization based in New York City.
The Beljanski Foundation is committed to:
Engage in scientific research in the public interest to carry on and conduct investigations, experiments, analyses and studies as to disease, functional disorders and other conditions and to foster and develop scientific methods for the diagnosis, prevention, treatment, alleviation and cure thereof. 
Continue to develop the work of Professor Mirko Beljanski focusing on the regulation of the differentiation and reproduction of cells and investigating the treatment of cell deficiencies (such as cancer), DNA system modifications and viral infections. 
Disseminate and publish in all appropriate media all research resulting from the studies and scientific investigation accomplished under the auspices of The Beljanski Foundation.