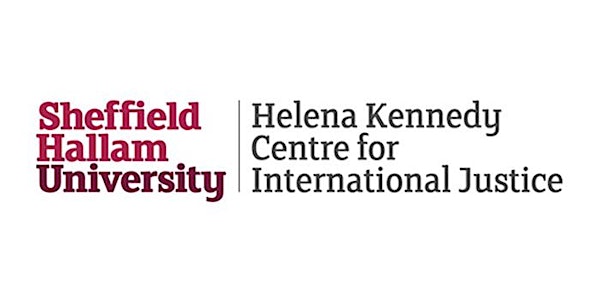 Research Network Critical Theories: Crime, Politics and Philosophy Seminars
Research Network Critical Theories: Crime, Politics and Philosophy Seminar Series, hosted by Dr Rahim Sana, Lecturer in Criminology, SHU
About this event
Dr Mohammed Dirisu will be delivering a talk as part of the RNCT: 'Crime', Politics and Philosophy seminar series.
Title: The lived experiences of African international students in the UK: Precarity, Consciousness and the Law.
Dr Mohammed Dirisu is a published author, Law Lecturer and Researcher at the Helena Kennedy Centre for International Justice, Sheffield Hallam University. He also leads student-focused Equality, Diversity and Inclusivity initiatives within the Department.
He has special interests in Socio-legal Studies, Human rights, Social justice, Therapeutic Justice, Migrant rights, Business ethics, Corporate Governance and Social Responsibility. He also serves as a guest lecturer at the Botswanan Accountancy College where he delivers lectures on Ethics and Human Rights in Business.