Research Methods for IA - World IA Day 2020 - Special guest Donna Spencer
Description
Research Methods for Information Architecture

with very special guest Donna Spencer (aka The Card Sorting Queen)
Be part of the Global phenomenon known as World Information Architecture Day (WIAD). On this day, all over the world, people will come together and focus on how Information Architecture impacts design and experiences.
This half-day workshop will teach you the tools and tricks you need to use UX research to formulate the Information Architecture (IA) of a product or site.
Some of the topics we will cover include:
What is Information Architecture?

What are the best research methods to use to help define Information Architecture?
After we cover those topics, we will move into some hands on activities and explore ways to conduct card sorting activities. The activity wraps up with a discussion about how to create a strong IA based on your findings and how to share that recommendation with clients.
In addition to these activities, we also have a special guest, Donna Spencer. She wrote the book on card sorting! She's joining us online via Australia and will be available for a Q&A session with our attendees on topics such as Information Architecture, card sorts, taxonomy and user experience.


Schedule
8:30 - 9:00am - Attendees arrive, networking breakfast

9:00 - 9:45am - Presentation "The What, Why, and How of Card Sorting"
9:45 - 10:45am - Card Sorting activity
11:00-11:45am - Q&A with the queen of card sorting, Donna Spencer
11:45am - 12:30pm - Closing remarks



Speakers
Adam Polansky, Principal Experience Architect at Bottle Rocket

John Sarmiento, Experience Researcher | Ethnographer | Usability Analyst at Bottle Rocket

With very special guest Donna Spencer, Lead Consultant at Readify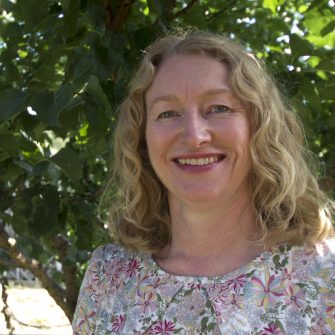 Donna Spencer is a user experience designer who specializes in large, messy websites, and large, messy business applications. She has written three books, on card sorting, web writing, and information architecture. In her spare times she runs UX Australia, an annual user experience conference. We love to think of her as the card sorting queen. She is the author of two fantastic books covering Information Architecture: "A Practical Guide to Information Architecture" and "Card Sorting: Designing Usable Categories".
Your Host: UX Research and Strategy
UX Research and Strategy is a registered 501c3 group, devoted to teaching and exploring topics related to User Experience Research and Strategy. Started by three very talented ladies, Jen Blatz, Lorie Whitaker and Lauren Singer, who saw the need to address the gap in these topics in the local UX community. The hope for this group is to enrich and complement the UX Design community through knowledge sharing and partnership.
Whether you are a researcher, designer, product owner, strategist, content creator, project manager, developer, technologist, marketer, customer experience pro or any other discipline, please join us. All are welcome.
Follow us on social media!
A few small notes:
By attending our events, you are granting us permission to potentially use a photograph including you on our social media channels and website. Don't worry, we will try our best to make you look good. Thank you.
We are unable to refund donations. Any refunds for paid tickets will be minus Eventbrite fees. Refunds must occur by the designated deadline stated on Eventbrite.

Student tickets are ONLY for those currently enrolled in an accredited university. You will be required to send us a photo of your active student ID if a student ticket is purchased. If you don't have an active student ID and purchase a student ticket, we will invoice you for the difference of the ticket you should have purchased (which will change depending if early bird or regular tickets are on sale at the time you purchase your ticket).