Description
Abstract
Are you allowing your research to become tradable goods? Don't… market forces lead down a path of greed not wisdom! To add to the common body of knowledge your research itself, not just a narrative, should be freely available for scrutiny, understanding and inspiration.
Tim Smith will discuss tools and techniques to ensure this is possible in the data driven era, illustrating through examples of services built to facilitate the opening of research at CERN.
Who should come?
Anyone interested in good research practices.


---
Agenda
15.45 - Registration
16.00 - 16.45 - Talk by Tim Smith
16.45 - 17.00 - Q&A
17.00 - Drinks reception


This seminar is part of the series "Future Forward: Science in the Open Era" organised by TU Delft Library.


---
About the speaker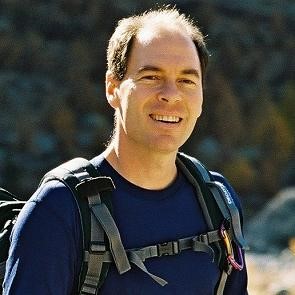 Head of Collaboration, Devices and Applications Group at CERN, the European Particle Physics Laboratory.
Tim is an Open Science advocate leading initiatives at CERN and in the wider science community. He drove the launch of CERN's Open Data Portal to share Large Hadron Collider big data with the world, as well as the Higgs Boson webcast which shared its discovery live around the globe. He also instigated and nurtures Zenodo within the European Commission's OpenAIRE project as an open data service for world-wide science.
Tim came to CERN at the end of the 80s, obtained a PhD in Particle Physics and performed research at the Large Electron-Positron accelerator for 10 years. He then joined the CERN IT Department to lead teams innovating in computing farm management and physics data management
---


About "
Future Forward: Science in the Open Era"

seminar series

Most likely you would have heard something about Open Science. But….

What does it really mean in practice?
What are the implications of Open Science, in particular for applied research?
Are there any real benefits of practising Open Science?
And should all research be open?... What about commercial collaborations? What about privacy considerations? What about scientific competition?
The aim of these seminars is to facilitate discussion, give the floor to opposing views and learn from each other. Everyone is welcome: proponents, enthusiasts, sceptics and outspoken opponents. Controversy is allowed (and welcome!).

So… join us every second month to listen to an inspiring speaker on the topic, and participate in a lively discussion afterwards.