Description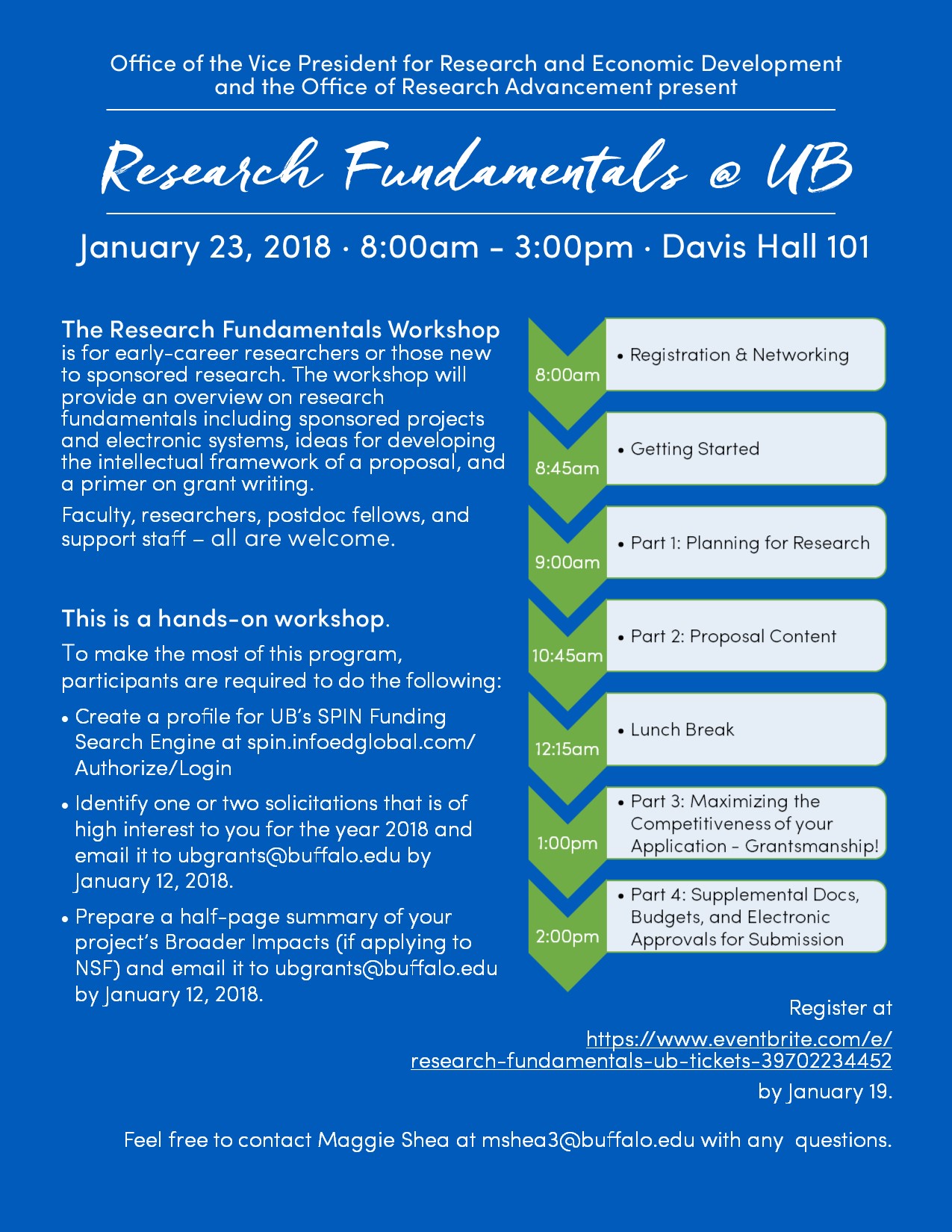 The Research Fundamentals Workshop is for early-career researchers or those new to sponsored research. The workshop will provide an overview on research fundamentals including sponsored projects and electronic systems, ideas for developing the intellectual framework of a proposal, and a primer on grant writing.
Faculty, researchers, postdoc fellows, and support staff – all are welcome.
This is a hands-on workshop. To make the most of this program, participants are required to do the following ahead of time:
Create a profile for UB's SPIN Funding Search Engine at spin.infoedglobal.com/Authorize/Login

Prepare a one-page summary of a research idea and a half page on broader-impact project (if submitting to NSF), and send it to ubgrants@buffalo.edu by January 12, 2018.
Feel free to contact Maggie Shea at mshea3@buffalo.edu with any questions.