Research and Scholarship Expo - Building Bridges: Promoting Impactful, Equi...
Description
Sponsored by the Holmes Scholar Program and the College of Community Innovation and Education at University of Central Florida, this Expo will provide the opportunity to engage all doctoral students in conversations focused on research, scholarship, external grant-funding, and the publication process while learning strategies to navigate higher education through mentorship, advocacy, and productivity. Faculty are also invited to attend and take part in the conversation.
The Expo will conclude with a social gathering of participants to continue the conversation and network.
Conference strands:
Research Process (Qualitative and Quantitative)
Mentoring Relationships
External Grant Writing and Securing Funding
Manuscript Writing and Publishing (Conceptual & Empirical)
Problem Solving in the Dissertation Process
Post-Doctoral Career/Tenure and Promotion Process
Conference Keynote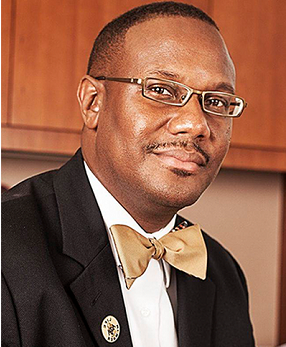 Dr. David H. Jackson, Jr.
Dean, School of Graduate Studies and Research, Florida A&M University
Registration
(Regular Registration ends June 7, 2019)
Holmes Scholar/Masters Student - $75
Holmes Alumnus/Doctoral Student - $85
Faculty/Mentor- $125
(Late/Onsite Registration will be available)
Holmes Scholar/Masters Student - $95
Holmes Alumnus/Doctoral Student - $125
Faculty/Mentor - $145
Hotel Information
Courtyard by Marriott Orlando East/UCF Area
1200 Collegiate Way
Orlando, FL 32817
Book your group rate for UCF Holmes Scholars
or call the hotel at 407.277.7676 and ask for the Holmes Scholars group rate.
*Holmes Scholar rate - $119/night (breakfast is not included but is available on-site for a fee)
Questions? CCIEEvents @ucf.edu
Refund deadline is April 30, 2019