Description
Research and Development Insights SIG
---
Overview
The new AMA San Diego Research and Insight Development SIG serves members of the marketing community who have a special interest in marketing research. The SIG will be designed to attract corporate representatives, suppliers of research services, and academics.

Kick-Off SIG: Thursday, 9/14/17 at University of San Diego School of Business
Join us as we discuss how to find your business' value in user and customer journeys.
Customer's experience with your brand, product and services can make and break brands. The use of User/Customer Journeys to evaluate their experiences on a micro to macro level can mitigate risk, improve a company's response and change market strategy. Deepen your knowledge of the customer's experience through User Journeys.
Kristine Angell walks you through the User Journeys typologies, their use and best practices
Speaker:
KRISTINE (KRIS) ANGELL, San Diego based- Business Consultant and Entrepreneur.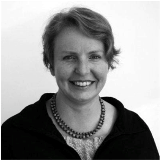 Founder of two San Diego businesses, Hopscotch Labs, an innovation agency; and Sandbox, a community event and collaboration space. Her work has taken her around the globe on research assignments. She has helped companies understand consumer behavior in diverse domain spaces that include robotics; ubiquitous computing; operating rooms; birth clinics; and people's homes. Kris' volunteer efforts focus on the San Diego community. She is a founding member of San Diego's Design Forward Alliance; heads events for San Diego Experience Design (SDXD) meetup; and teaches at Domas/NewSchool of Architecture and Design. Kris holds an MBA and a Masters in Design Research from the IIT Institute of Design.
Chaired and Moderated by:
Kirsty Nunez, President and Chief Research Strategist at Q2Insights, Inc.
Format for the Kick-off Research and Insights Development SIG:
This first session will be two hours in duration and will include:
• 30 minutes of networking
• 30 minutes of presentation
• 30 minutes of moderated discussion
• 30 minutes to discuss desired topics and speakers at future events Other future sessions may last 1.5 to 2 hours, we will learn from the first session on the adequate length.
We look forward to seeing you at the event!
Thank you to our venue host: University of San Diego School of Business.
PARKING and TRAM INSTRUCTIONS:
Parking: For visitors arriving to campus, please allow 15 minutes for parking and walking to the venue. Upon arriving to campus, turn into the West Campus Entrance on Marian Way from Linda Vista Road. Stop at the welcome kiosk and ask for parking instructions. They will direct you to turn left and purchase a parking permit at the Alcala West Pay Stations located in the West Parking Structure.
Tram Service: The USD Tram Service runs about every 5-10 minutes and will drive you up the hill to the main campus from the West Parking Structure; alternatively, you could walk up the short steep hill. The Kroc Institute for Peace and Justice (KIPJ) will be the first building on the right.