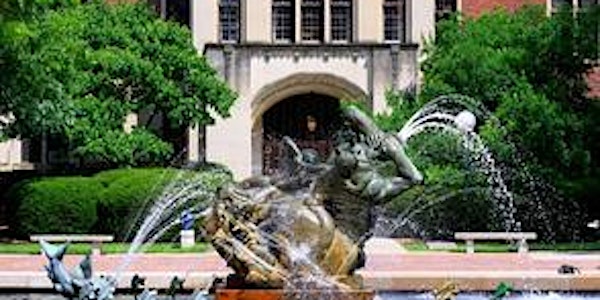 Research Administrators' Network Meeting - May 20, 2016
By The Research Administration Advisory Council (RAAC) Communications Subcommittee
Date and time
Friday, May 20, 2016 · 2 - 3:30pm EDT
Location
Michigan League 911 North University Avenue Webcast - http://univofmichigan.adobeconnect.com/raac/ Ann Arbor, MI 48109
Description
Research Administrators' Network Meeting
AGENDA
May 20, 2016
2:00-3:30 p.m.
Michigan League Ballroom
Webcast - http://univofmichigan.adobeconnect.com/raac/
Welcome & Introductions [2:00-2:10]
Pat Turnbull, Outgoing RAAC Communications Subcommittee Chair
Becky O'Brien, Incoming RAAC Communications Subcommittee Chair
Cathy Seay-Ostrowski, BME Department Administrator, Guest Emcee
Updates [2:10-2:40]
Office of Research & Sponsored Projects​, Daryl Weinert, Associate Vice President for Research, Business Operations, UMOR​ ​ [2:10-2:20]
Sponsored Programs​, Debbie Talley, Director, Sponsored Programs [2:20-2:30]
ITS​, Cathy Handyside, Product Manager, ITS [2:30-2:40]
Professional Development Spotlight [2:40-2:50]
Jill Jividen, Senior Manager, Office of Research, Medical School
Mini Research Development Conference hosted by U-M Research Development Group
3rd Cohort - Research Administration Mentoring Program (RAMP↑)
September 2016 - June 2017
Conquering Common Mistakes and Expediting RPPRs

[2:50-3:00]
Terri Maxwell, Senior Project Representative, ORSP
Special Event / Featured Presentation(s) [3:00-3:25]
Jack Hu, Vice President for Research
Closing remarks [3:25-3:30]

Join us Remotely!
Webcast Instructions:
To attend virtually, you will need to log in to participate on Friday, May 20th.
You do not need to register to view the webcast.
On the day of the event, 5-10 minutes before the program starts, click this webcast link: http://univofmichigan.adobeconnect.com/raac/


1. Select the "Enter as a Guest" option.
2. Type your unique name, then click "Enter Room."
3. Type questions in the chat pod"

*2016 U-M Office of Research Staff Recognition Awards*
Ceremony & Reception to immediately follow 3:30 – 5:00 PM
Michigan League, 2nd Floor, Vandenberg Room
Congratulations to Amanda Coulter, Kerri-Anne Cross, Ben Secunda, and Pat Turnbull!
RAN schedule for this Academic Year: http://orsp.umich.edu/ran/
Ideas for a future meeting? Contact ran-plans@umich.edu
About the organizer
The Research Administration Advisory Council (RAAC) Communications Subcommittee hosts the Research Administrators Network (RAN) meetings.