* YOU WILL NOT BE ABLE TO PAY AT THE VENUE. YOU MUST PREPAY HERE ONLINE. TICKETS ARE GOING UP TO $40 SOON AND MAY SELL OUT.
About this event
Snag your very own hero at this soiree which gathers together the areas hottest FIREMEN!
What to expect:
* Complimentary appetizers and drink specials from 7:30-9:00pm
* Fireman Trivia Ice breaker to facilitate socializing among attendees
* Arrive Any Time You'd Like
* Hottest Fireman contest!
* Both Indoor & Outdoor Space!
* Amazing Cocktails Available.
* Great Music Playing!
* Open to women of all women professions
* Men from any legitimate Fire House. All men MUST show your agencies photo ID Card to be admitted. Without this, men will be turned away at the door. All first responders are welcome to attend (firefighters, EMS/paramedics, cops and military).
How many people will attend and what is the age? Based on past similar events there will be over 100 people attending.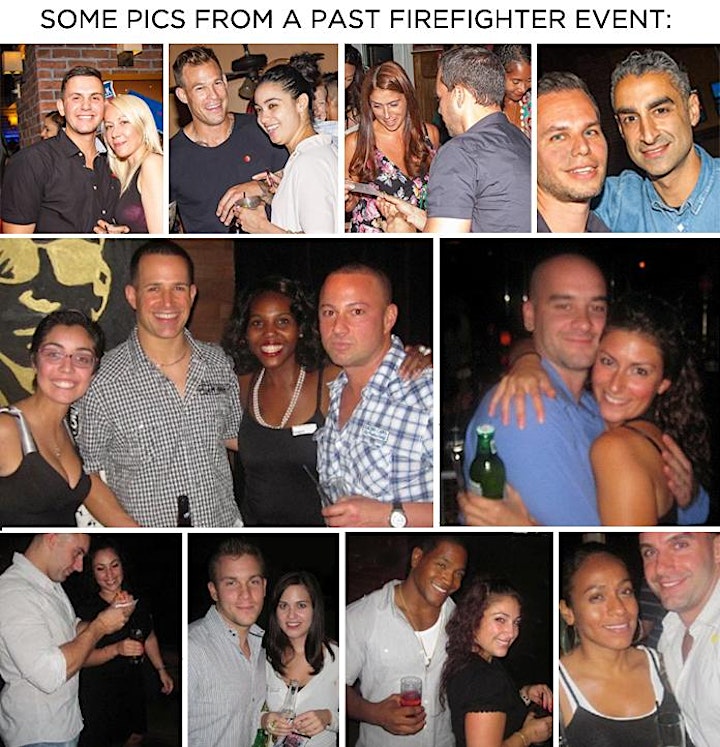 Organizer of Rescue Me Party - Mingle With Single NYC Firefighters