Description
Due to the Corona virus, we will be cancelling this tour for this date and reschedule for a later day when it is safe to do so.
As a Member of IndyNAWIC, you are invited to take an updated tour of the Bottleworks Hotel
The Hendricks Commercial Properties Coca-Cola Bottling Plant Redevelopment Project is a mixed use development of the 1930's Coca-Cola Bottling Plant located in the Massachusetts Avenue Historic District, downtown Indianapolis. The 11-acre development will include retail, residential, office and hospitality components, including a 156-room West Elm boutique hotel.
Event Information
Date/Time:
Tuesday, March 24, 2020 - Be at the trailer promptly at 4 pm.
REQUIRED:
PPE is required (close-toed shoes, hard hat, safety glasses), please bring your own as there will be limited amounts on hand.
Please fill out this Liability Form and bring it filled with you.
Contact Tereissa Sauer with The Hagerman Group with additional questions. tsauer@hagermangc.com
Note: The tour is limited to 30 people.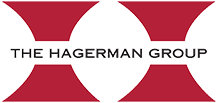 IndyNAWIC Platinum Level Sponsor: Safety Mangement Group