RESCHEDULED to FEBURARY 27th: FCN Lunch & Learn Teleseminar: How to Use Social Media in a Disaster (Government Employees and Contractors Only)

Monday, February 27, 2012 from 12:00 PM to 1:00 PM (EST)
Event Details
FCN Lunch & Learn Teleseminar
February 27, 2012 - Note Updated Date

12 PM - 1 PM, 2012
CALL-IN NUMBER TO BE PROVIDED PRIOR TO SEMINAR
Overview:
Sandy Levine will provide guidance on how to integrate social media into your disaster recovery communications plan. We will review real-world scenarios where social media played a crucial role, and discuss how we as government public servants can use social media to help us meet our mission: educating the public, disseminating critical information in a rapid, readable and easily understood format that our audiences embrace, calming fears and dispelling rumors. Several popular social media sites will be reviewed for their strengths and weaknesses, along with new, less known sites that we feel might be of value for disaster recovery and emergency response efforts.
Attendees will leave with a clear understanding of the value of integrating social media into their disaster recovery and emergency response communications plans.
Learning Points:
* How to evaluate different social media sites for broadness of reach, targeting of specific audiences, and message delivery speed.
* How to shape the message to best fit the social media site being used and the audience targeted.
* How to prioritize and integrate social media goals and specific sites being used, to ensure the overall communications plan gets implemented in a timely and effective manner, with energies focused for maximum results, especially in the crucial first few days immediately following a disaster or emergency.
About Our Speaker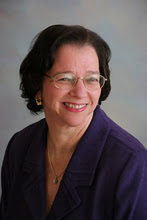 Sandy Evans Levine is President and Founder of Advice Unlimited (www.adviceunlimited.net), a Woman Owned Small Business (WOSB) public outreach/strategic communications firm serving government organizations and IT companies, based in Olney, MD. Sandy began her career as a journalist, and worked at several leading consumer and business publications, culminating in a position as editor-in-chief at a national business magazine before setting out on her own. Sandy's strong journalism background has provided Advice Unlimited with an edge over other public relations service providers, especially when it comes to working with reporters and sparking their interest in our clients' stories. Advice Unlimited's success is in part due to this journalistic mentality. Sandy understands the power of the written word, the positive influence of quality media coverage, and the value of honestly telling your story in a manner that's compelling to your audience.
Have questions about RESCHEDULED to FEBURARY 27th: FCN Lunch & Learn Teleseminar: How to Use Social Media in a Disaster (Government Employees and Contractors Only)?
Contact Federal Communicators Network
When & Where

DIAL-IN NUMBER TO BE PROVIDED PRIOR TO EVENT




Monday, February 27, 2012 from 12:00 PM to 1:00 PM (EST)
Add to my calendar
Organizer
The Federal Communicators Network offers communications best practices, training, networking, and other opportunities for federal government employees. FCN is an independent, professional organization of volunteers founded 1995. FCN members are government employees managing U.S. government communications.
Communications best practices, training, networking, and other opportunities for federal government employees. The Federal Communicators Network is an independent, professional organization of volunteers founded 1995.Communications best practices, training, networking, and other opportunities for federal government employees. The Federal Communicators Network is an independent, professional organization of volunteers founded 1995. - See more at: http://fedcommnetwork.blogspot.com/#sthash.iozdxL76.dpufCommunications best practices, training, networking, and other opportunities for federal government employees. The Federal Communicators Network is an independent, professional organization of volunteers founded 1995. - See more at: http://fedcommnetwork.blogspot.com/#sthash.iozdxL76.dpufCommunications best practices, training, networking, and other opportunities for federal government employees. The Federal Communicators Network is an independent, professional organization of volunteers founded 1995. - See more at: http://fedcommnetwork.blogspot.com/#sthash.iozdxL76.dpu