RESCHEDULED - The Fiery Sword of Justice - One Woman Show to Benefit Roe Ja...
Description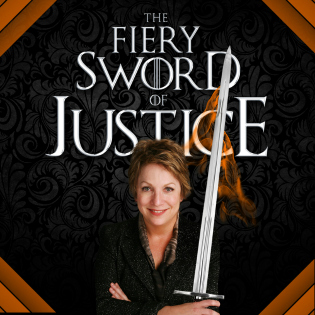 THE FIERY SWORD OF JUSTICE
, has been rescheduled for June 3rd. It was postponed due to a death in Lauren Letellier's family. The show is a critically acclaimed comedy about how one business woman's compulsive truth-telling torpedoed her career, will be staged to benefit the Roeliff Jansen Community Library at

3:00 PM

on Saturday June 3rd at the historic Ancram Opera House.
Written and performed by
Hillsdale resident

Lauren

Letellier, the show
has been hailed by New York critics as "Bold, funny, wise and brave … cannot be missed!" "An enlightening piece of work," and "Wicked, sharp and funny."
A
reception with Ms. Letellier and director Martha Wollner will follow the performance.