RESCHEDULED: Shoda Memorial Public Lecture 2020
About this Event
(RESCHEDULED FOR 7th OCTOBER)
The Shoda Memorial Lecture series is organised by the Aerospace Sciences Divison in the School of Engineering, University of Glasgow. The upcoming lecture titled "Kelvin's apostles in the 21st century: Seeing the invisible" will be delivered by Prof. Hugh McCann from the University of Edinburgh on 7th October 2020, 6-7pm in the Sir Charles Wilson Building, University of Glasgow. Doors will open at 5:30pm and refreshments will be served before the lecture.
Kelvin's apostles in the 21st century: Seeing the invisible
Speaking in 1883 about understanding scientific phenomena, Lord Kelvin advocated experimental measurement as the fundamental basis for progress. The challenges that our society faces in the 21st century require us to "see inside" complex engineering machinery. Inspired by the success of medical imaging methods such as X-Ray CT and MRI scanning, scientists and engineers worldwide are now developing tomographic methods to penetrate critical processes inside a huge variety of equipment, ranging from chemical production plant to aero gas turbine engines. From their different perspectives, both Lord Kelvin and Taizo Shoda would be proud of this quest.
Speaker biography:
Professor Hugh McCann BSc, PhD, FREng, FRSE, FIET, CEng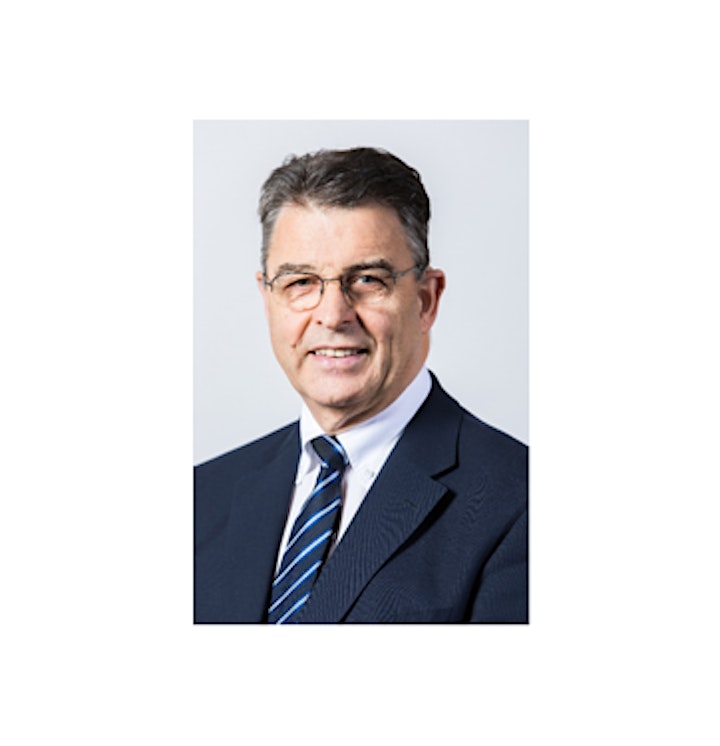 Hugh McCann is Professor of Tomographic Imaging at The University of Edinburgh (2013-date), and was Head of the School of Engineering (2013-2018). Now an Electronic Engineer, he graduated in Physics (1976) and PhD in High-Energy Particle Physics (1980) at the University of Glasgow. He carried out 6 years of post-doctoral research at DESY (Hamburg) and CERN (Geneva). In 10 years at the Royal Dutch/Shell Group, he was founding Group Leader of Shell's specialist Engine Measurements group, and won the Colwell Merit Award of the Society of Automotive Engineers (1995).
Appointed to the Chair of Industrial Tomography at UMIST/University of Manchester in 1996, Professor McCann was Head of Electrical & Electronic Engineering (1999-2002) and Associate Dean (Research) in the Faculty of Engineering and Physical Sciences (2010-2013). He chaired the UK Professors & Heads of Electrical Engineering (2003-2005), the IET Scholarships Committee (2006-2009), and the EPSRC Strategic Advisory Team on Capital & Equipment (2014-2017). He has taught measurement and instrumentation at all undergraduate and postgraduate levels.
In both Manchester and Edinburgh, Professor McCann has established world-leading research groups in Agile Tomography, with applications mainly in engineering processes. He has pioneered the technique of Chemical Species Tomography, using opto-electronic systems to provide in situ specific chemical imaging capability in various combustion systems, with funding from EPSRC in the UK and from the European Union. This work has been carried out in partnership with several companies, such as Shell, Innospec, Rolls-Royce and Revolve Technologies, and was awarded the Maurice Beck Prize of the World Congress in Industrial Process Tomography (2007). Professor McCann has developed electrical impedance tomography for medical applications, funded by Wellcome Trust and EPSRC. He is author/co-author of more than 110 articles in peer-reviewed journals. Elected a Fellow of the Royal Academy of Engineering in 2009 and the Royal Society of Edinburgh in 2015, he was appointed Honorary Professor at Beihang University, Beijing, in 2018.
History of the Shoda Lecture
The University of Glasgow has had a long association with Japan that started in 1873 when the University played a most important role in the establishment of the Imperial College of Engineering in Tokyo. This resulted in many Japanses students travelling to study at Glasgow. Among these was on Tiasio Shoda who arrived in Glasgow in 1911 at the age of nineteen. He studies shipbuilding engineering at the University and graduated with a BSc in 1916 and therafter became an apprentice at Dunmuir & Jackson for one year before returning to Japan and entering the Kobe Shipyard of Mitsubishi. Later he manufactured the Japanese best able fighter, the Zero, and was involved in its mass production during the Second World War. He wont on to a most distinguished career becoming Vice-President of Mitsubishi Industries. In 1988 he returned to Glasgow at the age of ninety-six to receive an Honorary degree of Doctor of Science. In 1997 the Shoda Chair (together with an annual lecture) was established. At his request, fund-raising took place in Japan to establish the Shoda endowment. Fund-raising was spearheaded by his son A Y Shoda and, in Scotland, by Professor Hugh Sutherland. In 1977 the Principal of the University of Glasgow, Sir Kerr Fraser, established the Chair and designated Professor Galbraith as the first holder.