Description
Due to circumstances beyond our control, we are forced to reschedule GeeGun concert in New York to a later date, to be announced shortly. We apologize for any inconveniences to our patrons who were looking forward to seeing GeeGun live in concerts this November. Your tickets will remain valid. If you, however, wish to get a refund, tickets will be refunded promptly. If you have any questions please feel free to contact us at newyork.geometria@gmail.comThank you for your understanding and loyalty, we will work very hard to bring GeeGun to New York as soon as possible.
Geometria New York presents Thursday, November 16th. GeeGun live in concert at Good Room! Music support Kanel and Misha Iogansen Photo and Video by Geometria New York. Doors open at 7:30 PM Info and reservations: 9107777770. Address: 98 Meserole Ave, Brooklyn, NY 11222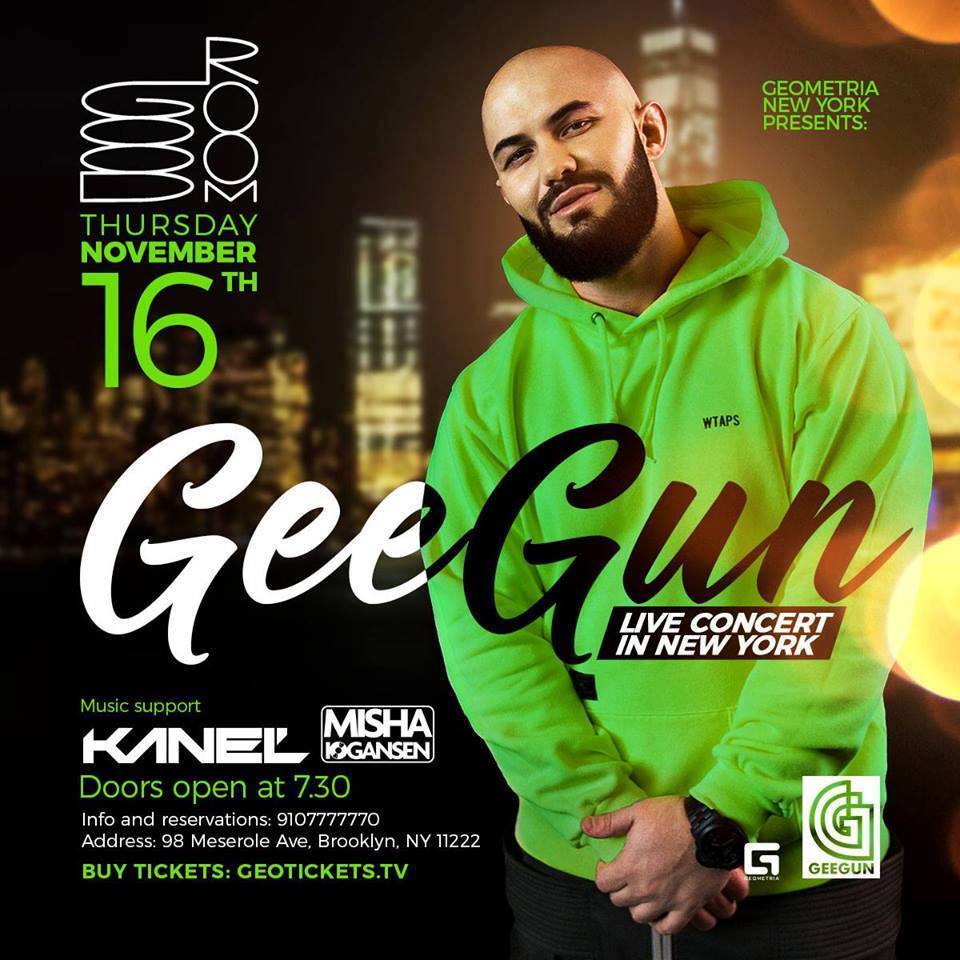 EVENT POLICY: ALL SALES ARE FINAL. TICKETS ARE NON-REFUNDABLE UNLESS THE EVENT IS CANCELLED.