RESCHEDULED DUE TO WEATHER: Columbus Women In Digital - 2019 Digital Trends
Description
Columbus Women In Digital January Members Only +1 Guest Meetup
2019 Digital Trends Panel Discussion
Members of Women in Digital and their guest are invited to attend January's meetup to learn about the digital trends for 2019. This panel discussion will address your burning questions about emerging technologies, trends for digital marketing and how you can stay ahead of the trends.
Don't miss out on your chance to interact with industry leading experts as we tackle the trends for the new year.
Agenda
8:00 a.m. - 8:30 a.m. - Check-in. Mix + Mingle
8:30 a.m. - 8:40 a.m. - News + Updates from City Champion
8:40 a.m. - 9:15 a.m. - Panel Discussion, 2019 Digital Trends
9:15 a.m. - 10:00 a.m. - Ask + Give Exchange. Members trade power by asking for, and giving, support, advice, and favors. After asks + gives open networking continues.
Guest Speak Panel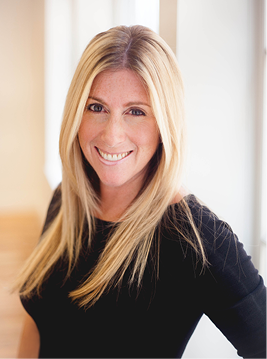 Rachel Friedman
Founder + CEO, Tenfold LLC
Rachel is Founder + CEO of TENFOLD LLC. TENFOLD was born out of a personal dream to own and build a great company with great company culture...and the belief that the two go hand-in-hand. TENFOLD is a strategy and creative firm that reveals and reflects the magic of brand and culture for clients. TENFOLD enables clients to "live the brand" through the creation of an inspired culture narrative and branded space design.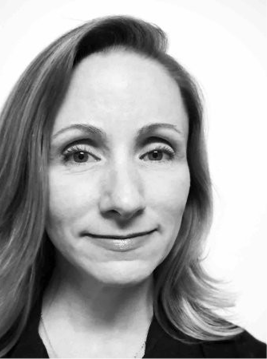 Heidi Munc
Associate Vice President, Nationwide Insurance

Heidi is a user experience expert and creative problem solver. With over 20 years of experience, Heidi has successfully demonstrated the value of using design thinking to solve business problems in large organizations. She is a tireless advocate for both user-centered design and getting designers a seat at the table. As AVP of User Experience at Nationwide, Heidi leads a team of 70 user experience professionals who are accountable for all aspects of experience strategy and design. Her team not only improves experiences, but products and processes as well.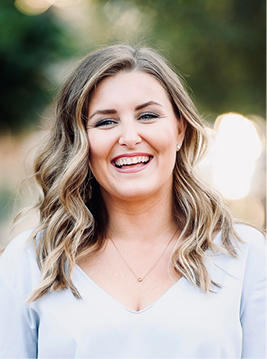 Janna Trimble
Account Executive, Tremor Video DSP
Janna has been in paid media/advertising since 2010. After graduating from the University of Illinois, she worked as a TV and Radio Media Buyer at advertising agencies in Chicago for 5 years and has since shifted to the vendor side focusing on online video. She moved to Columbus 2 years ago and is excited to continue to grow her new Ohio network. Janna currently resides in Powell with her husband Kirt and golden retriever, Woodford. She enjoys cooking, barre classes, red wine and DIY projects when she is not helping clients with their advertising needs.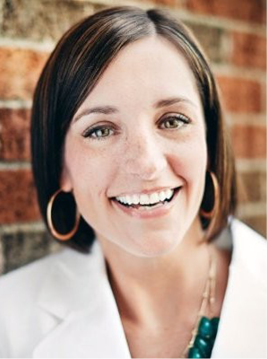 Leigh Householder
EVP, Managing Director, Innovation & Insight, Syneos Health Communications
My career and impact have coincided with the growth of digital and social media. From being recognized as one of the original top AdAge bloggers to creating leading reports on the trends that will change healthcare marketing, I've been both a leader of and participant in the change that technology is making in our lives and work.
My team uncovers trends and puts them to work to break through the barriers of old thinking. We ask "what could be" for our clients, and create entirely new possibilities for healthcare experience.
With a background in retail advertising and cause marketing, I joined GSW Advertising and Syneos Health in 2010. I've spearheaded digital and innovation thinking across our business and have been a leader in break-out product launches and new campaigns for mature brands. I founded GSW's social media practice and reinvigorated our product and commercialization labs before taking the helm as chief innovation officer.
Who should attend?
All new Women in Digital members are encouraged to attend and bring a guest to share the awesomeness that is Women In Digital.
Women in Digital members who are interested in learning about emerging technology and the digital trends they should be aware of in 2019.
Additional information:
All women in digital and tech industries are welcome to join Women In Digital. Our members have a digital focus within the creative, marketing, advertising, or communications fields. From content strategists to designers, developers to social marketing pros and CMOs – you are all women in digital and all welcome at our events.

Become a Women in Digital Member to attend. Join here. First month is free!

Please do not attend if you have a sales motivation. Soliciting our attendees and members for business or sales is strictly prohibited. If you do so, you will kindly be asked to leave OR you can officially sponsor us (a better option).

We welcome all female, female-identifying, and LGBTQ persons.

Men, we prefer you not attend our member meetups. Why? By nature, when faced with challenges, women respond by creating community. This is ours. If you would like to support us there are so many ways:​

Buy group memberships for the women on your team.
Join the other Digital Dudes that have supported us. Click here for a list of the men who have stepped up for us in a big way.
Big thanks to venue and sponsors: