Join us in the studio with social distancing precautions or join us virtually from your home via Zoom!
About this Event
Well, the way 2020 has been, we figured we needed a lot of cuteness for our 2020 Snow Globe, and a little humor thrown in too.
So, here come The Gnomes!
Paint their clothes any color you wish and decorate them however you desire. Please notice the subtle note of my own personal feelings about this year with the year plaque being dark brown! Figure that one out for yourself ;)
We will paint this year's Snow Globe on this date in November and on December 4th (be sure to book the correct date you want). Come paint and play with us, and add the 2020 Snow Globe to your collection!
You have the choice to paint with us virtually from your home or in the studio. PLEASE select the correct ticket type when saving your seats!
IN-STUDIO TICKET BUYERS:
PLEASE WEAR A MASK. We are following Covid safety precautions for in-studio parties. Our tables are set for social distancing and sneeze guards are on every table for an extra layer of safety for you and our employees. We are operating at just 25% capacity (12 people max) in our studio, so you'll want to purchase your ticket early - some parties are very popular!
It is preferable if one person in your group purchases all the tickets, then we will automatically know to seat your group together. If that isn't possible, please be sure to answer our question as you purchase your ticket and request who you wish to be seated with.
It's still BYOB and snacks (just bring enough for your group since we won't be sharing potluck-style). Corkscrews, plastic glasses, paper plates, and napkins are only available upon request, due to Covid safety specifications.
Sorry, no one under 21 allowed for this in-studio party.
VIRTUAL TICKET BUYERS:
Pick up your pre-drawn canvas and paint kit (does not include brushes or easel!) between 2:00 and 4:00 PM on the day of the party.
If you wish to purchase a 10-piece paintbrush kit of various sized brushes for $5, please select the Paintbrush Set add-on when purchasing your ticket.
We now have special video equipment installed for your convenience and enjoyment. If you plan on joining a party via Zoom, you will be able to virtually join the fun festivities happening at the same time as our in-studio party.
You will hear questions that our in-studio guests ask and they will hear you, clearly! You will see who is in the studio and be able to hear our wonderful music selections as we paint. Our speaker system and camera equipment is top quality, helping give you the best Brush & Cork experience we can offer you at home.
Let's face it, Covid restrictions are here to stay for a while and we want our customers to enjoy our fun, creative playtime in the best way possible and still be comfortable in whatever mode of safety suits you.
🎁 As a gift to you, we are paying the Eventbrite ticket fees for you through December 31st, 2020. Save now! 🥳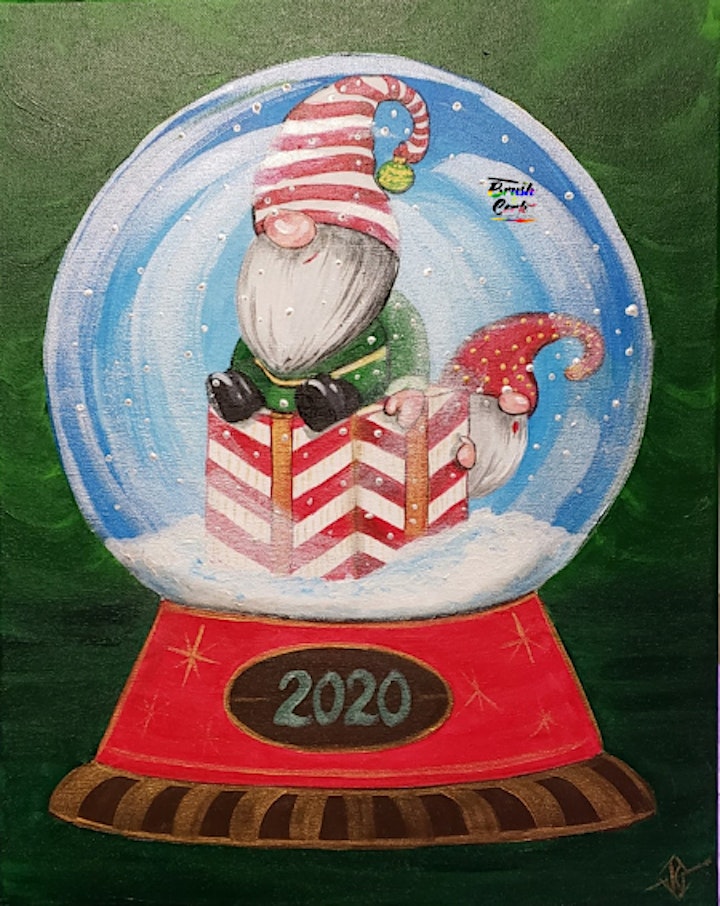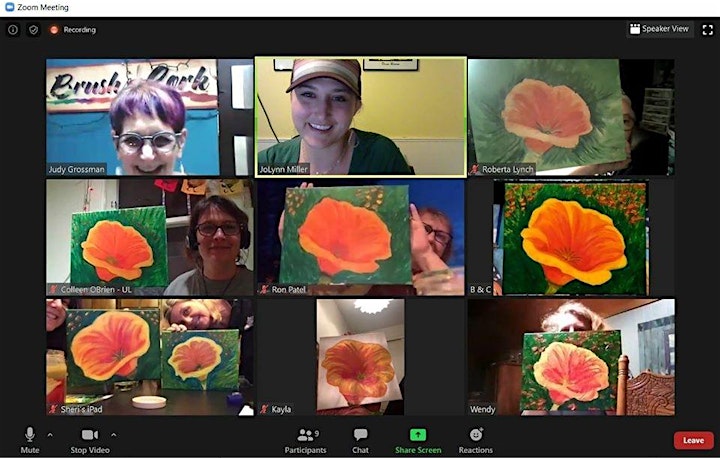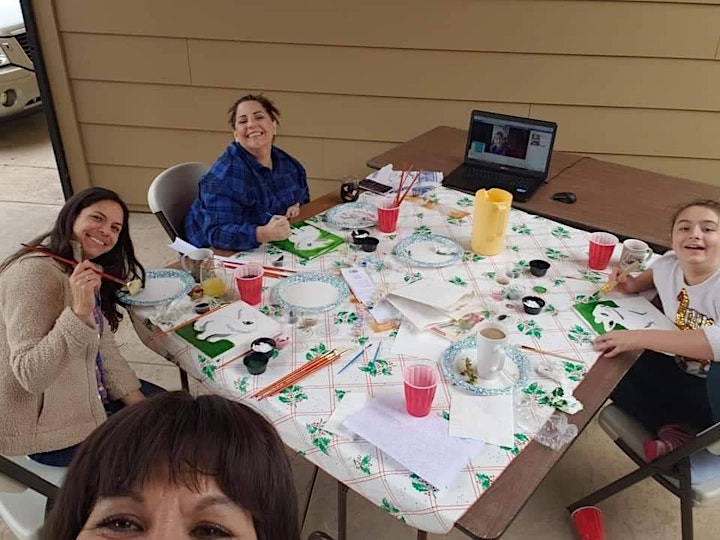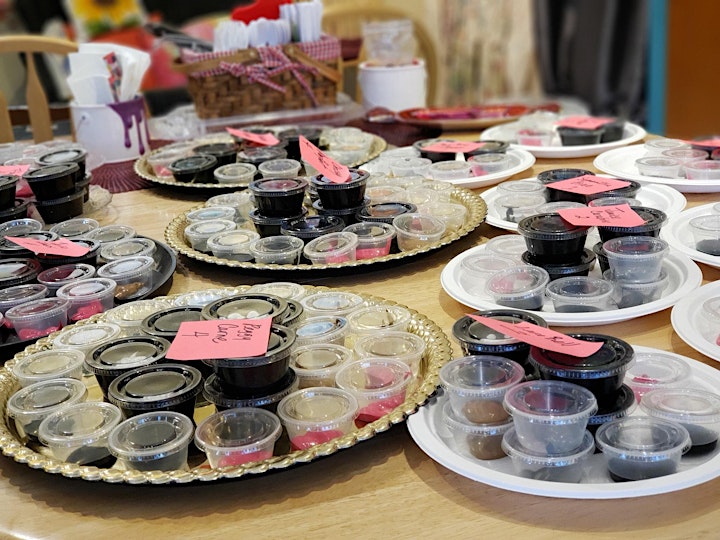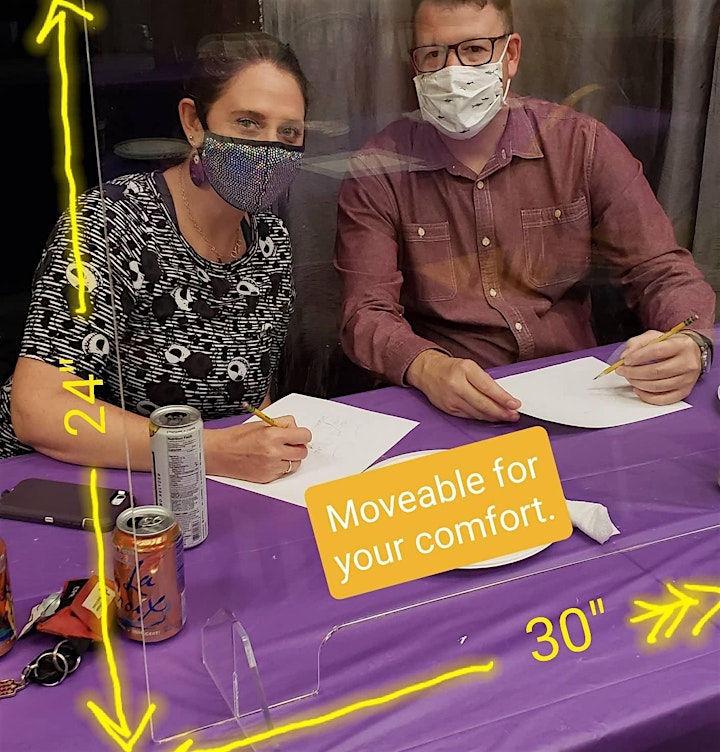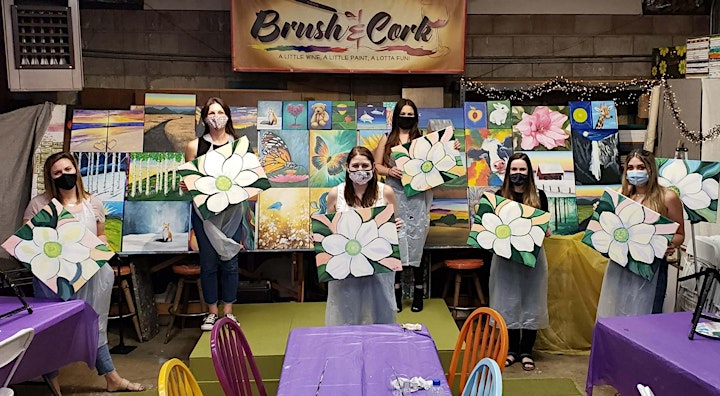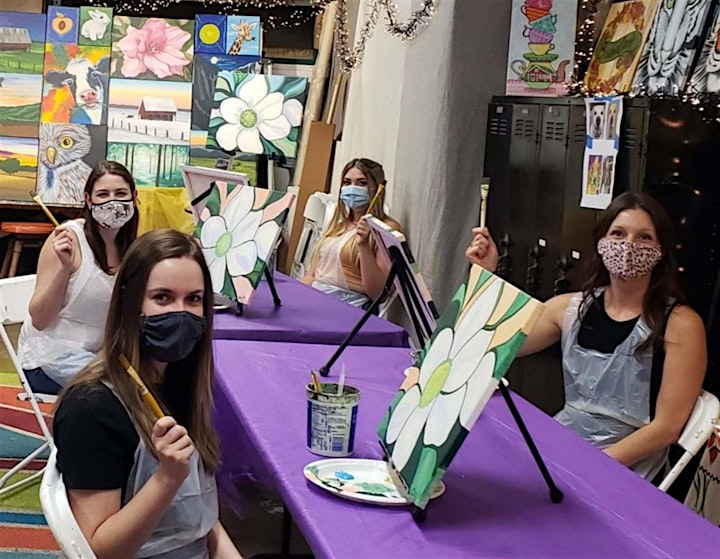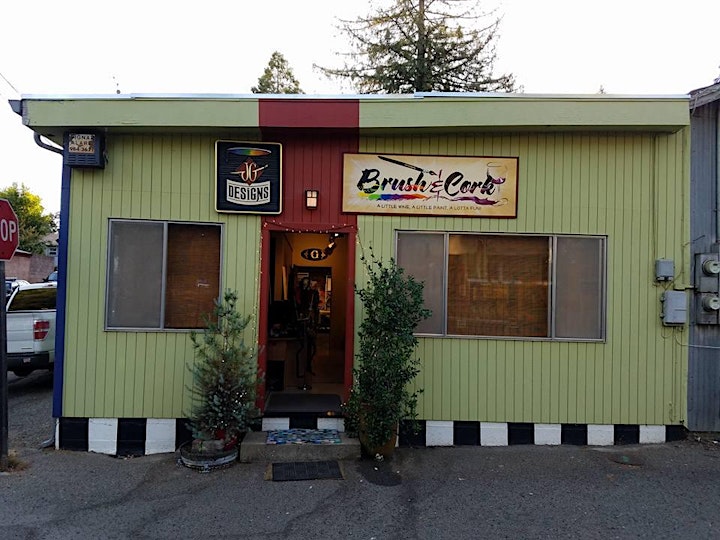 Give the gift of one of our Gift Certificates that never expire and will be something fun to share and look forward to. Great for any occasion ~ Holidays, Birthdays, Thinking Of You, and more! Good for our virtual or in-studio parties.