Description
This is the new Republic of Consciousness Reading Group -- a monthly get-together where you can discuss the small press book with nice people, while drinking tea and/or wine. Our venue is the London Review Bookshop in London's swinging Bloomsbury, and the date is Sunday 22nd September.
This months book is Patience by Toby Litt, published by Galley Beggar Press. The book is published on 19th September, but our Book of the Month Patreon subscribers will receive the book slightly ahead of time. The idea is that you read the book ahead of time, and come to discuss it with other people who have to.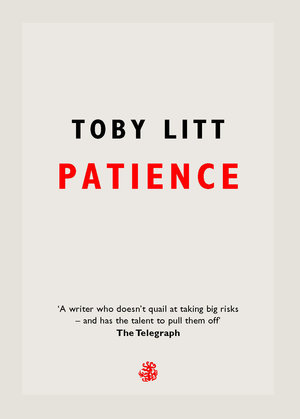 You can sign up to our Patreon here. If you are a member, the book club is free - if not, there's a small charge to cover drinks. We'll provide white wine and tea -- you're very welcome to bring along something else to drink if you want something else.
The evening will be relaxed and informal -- no need to have any grand ideas about the text (although if you do have them, we'd be happy to stress-test them with you). If you've read the book and want to think about it a little longer with some friendly faces, come along.

If you book a ticket and then are unable to come, please do cancel your ticket to allow someone else to take your space, as we're limiting numbers to make sure everyone who comes gets to be involved.
This event, and the Republic of Consciousness Prize in general, is made possible by our sponsors at University of East Anglia, and by support from Arts Council England.