Show Me Reptile And Exotics Show
About this event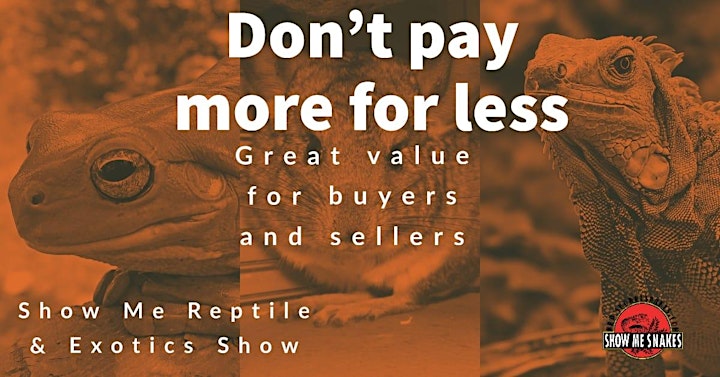 Show Me Reptile & Exotics Show Presents:
Reptiles After Dark!!!!!
This is the reptile show for those who can not make the daytime shows. This could also be a date night or a family fun night! Reptiles after dark is a different atmosphere, it's more laid back! If this interests you admission is $8 bucks tickets available are available at the door.
Time: 6-9PM