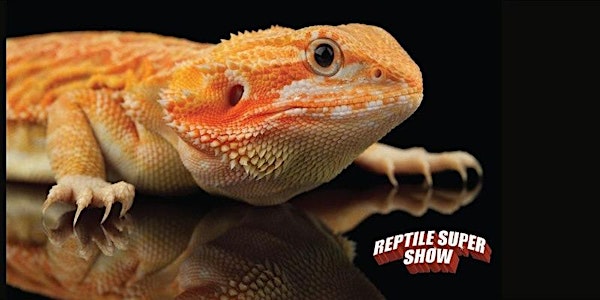 Reptile Super Show (Los Angeles- Pomona) 1 DAY PASS January 22-23, 2022
Guests must show proof of full vaccination or a negative COVID-19 test (24 hour antigen test or 48 hour PCR Test) 18 & older ID required
When and where
Location
Pomona Fairplex 1101 W. McKinley Ave Pomona, CA 91768
Refund Policy
Contact the organizer to request a refund.
About this event
UPDATE: Los Angeles County Health Dept.
NO OUT OF POCKET COST COVID TESTING ON SITE!!
We have just confirmed that there will be on site testing provided by MEDEA TESTING SOLUTIONS at our event for attendees that have been having trouble finding a test site or haven't done so yet >Register HERE FOR A COVID TEST.
If you are vaccinated you do not need to get a test. And as a reminder we are required by the health department to verify vaccine status or negative test result (within 48 hours of event) for all attendees. Thank you from the Reptile Super Show family!
CLICK HERE TO REGISTER FOR NO OUT OF POCKET COVID TEST at the REPTILE SUPER SHOW
COVID-19 UPDATE
Reptile Super Show Inc., partners and staffs main concern is keeping everyone safe and healthy at our event. Based on recent trends and guidance, Reptile Super Show Inc. events will be making adjustments to these measures, which may continue to change at any time without notice.
The State of California states that all Event Guests adhere to the following guidelines:
All Guests must be fully vaccinated or obtain a negative COVID-19 test prior to entering the event
For those attendees who cannot provide proof of full vaccination, pre-entry COVID-19 testing must be conducted within one day for antigen tests and within two days for PCR tests. Negative results will only be accepted in a digital formate like email or text results from laboratory or testing site. CVS does antigen tests. Please check your local area for antigen tests and we highly recommend you make an appointment.
All Guests over 18 years old must also bring a photo ID with a name matching the name on the negative test or vaccination record.
All Guests must wear face coverings at all times, especially when indoors. Face coverings are not necessary when eating outdoors 6 feet apart from other guests not in your party.
Do not travel to or enter the event unless you are free of any COVID-19 symptoms and otherwise comply with the requirements of such advisories and restrictions.
An inherent risk of exposure to COVID-19 exists in any public place where people are present. COVID-19 is an extremely contagious disease that can lead to severe illness and death. According to the Centers for Disease Control and Prevention, senior citizens and Guests with underlying medical conditions are especially vulnerable.
By visiting the Reptile Super Show and affiliated events, you voluntarily assume all risks related to exposure to COVID-19.
As always, our procedures may change as we continue to follow guidance from the state of California and local health officials, so check back to this page for the latest updates. Let's help to keep each other healthy.
Health Acknowledgement
If planning to travel, visit https://covid19.ca.gov/ for current state orders and updated information. Guests who are under isolation or quarantine orders must not enter the event. By entering the Reptile Super Show & affiliated events, you are confirming that you and all persons in your party are not:
Experiencing any of the following symptoms of COVID-19 identified by the Centers for Disease Control and Prevention at CDC.gov, including:
Fever or chills
Cough
Shortness of breath or difficulty breathing
Fatigue
Muscle or body aches
Headache
New loss of taste or smell
Sore throat
Congestion or runny nose
Nausea or vomiting
Diarrhea
In contact with or have been in contact with, someone with confirmed or suspected COVID-19 symptoms without completing a 10-day quarantine
Under any self-quarantine orders
Guests who cannot confirm all of the above criteria must not enter the event. If at any point during their visit, a Guest does not meet all of the above criteria, they and their traveling party will be required to isolate or asked to leave the property.
JANUARY 22, 2022 10AM-6PM  or  JANUARY 23, 2022 11AM-5PM
Over 100,000 sq.ft. of reptile, amphibians, turtles, supplies, cages, lights, supplements, educational workshops, and more. This HUGE SALE is OPEN TO THE PUBLIC! Reptile Super Show is a fun, safe and educational environment for the reptile enthusiast in your family. We promote conservation through education and captive breeding. If you love reptiles and are between the ages of 3-99, than you will love the Reptile Super Show & Breeders Expo. Don't miss it… we look forward to seeing you there!!!