Description
Talk 1: Reproducible Data Visualizations

About the Talk:
Compelling visualizations are a powerful output. They enable insight, communicate knowledge, and drive change. Sharing the journey to a compelling visualization can be even more impactful. The raw data and complex transformations leading to the visualization can empower others to derive a better understanding of how the world works and build on the initial visualization or take their insights in unexpected directions. In the sad status quo, these inputs and transformations are rarely shared.
Kaggle
is building a community-focused platform to change this.
In this talk, the presenter will discuss the open source tools and technologies that enable reproducible data science and visualization. Following best practices here has enabled the community to create compelling visualizations more efficiently and pursue new directions.
About the Speaker: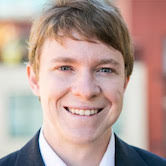 Ben Hamner
is the Former CEO and Founder at Kaggle and
lead Kaggle's product and engineering teams. Ben was the principal architect of many of Kaggle's most advanced machine learning projects, including developing machine learning for oil exploration and GE's flight arrival prediction and optimization modeling.
Ben believes that open data and rigorous analytics make the world more transparent, more efficient, smarter, and fairer.
Talk 2: Visualization without Guesswork
About the Talk:
Until recently, guidelines for visualization design have been highly subjective, focusing on maxims, best practices, examples, and expert opinions. Although useful in practice, subjective design guidelines often lead to distortions that misrepresent the underlying data. Recent developments in mathematical models of visualization are now making it possible to design clear, accurate visualizations that communicate data at high fidelity. As a result, visualization design becomes more objective and visualizations can be automatically checked by computers. In this talk we'll demonstrate how anyone can apply the principles of algebraic visualization to design more effective visualizations. We'll further use Jupyter to check visualizations for semantic "bugs" like confusion, hallucination, jumblers, and misleaders.
About the Speaker: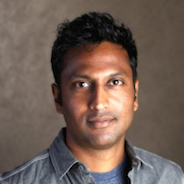 Aneesh Karve
is co-founder and Chief Technology Officer at Quilt Data. He has worked as a product manager, lead designer, and software engineer at companies like Microsoft, NVIDIA, and Matterport. Aneesh was the general manager and founding member of AdJitsu, the first realtime 3D advertising platform for iOS, acquired by Amobee in 2012.
Aneesh is currently advancing an open source data compiler and package manager that brings the power of source code management to big data. Recently, Aneesh has been applying mathematics to detect and neutralize bias in artificial intelligence and visualization (Strata 2016).
Aneesh holds degrees in chemistry, mathematics, and computer science. His research background spans machine learning, abstract algebra, and information visualization.
About Plotcon:
PLOTCON,
t
he largest data visualization event of its kind
is coming to Oakland

May 2nd - 5th

.
Brough to you by Plot.ly.
We're looking forward to a full week of Data Visualization content and activities.
PLOTCON is the one conference that brings programmers from today's popular data science languages (Python, R, MATLAB, Julia) to the same table as the Web programmers that are increasingly fueling data visualization technology (D3.js, WebGl, stack.gl, React.js).lization and accelerate the bleeding edge technology.
Featuring speakers from: Airbnb, Uber, Genentech, Ford and many more See the full agenda here.
We are co-hosting an Exclusive Meetup during PLOTCON on Thursday May 4th.
Time: 6:00 - 8:00pm

Place: PLOTCON (Scottish Rite Center in Oakland)
Register for PLOTCON and save 20% with the discount code "GalvanizePLOT".
About Galvanize
Galvanize is the premiere dynamic learning community for technology. With campuses located in booming technology sectors throughout the country, Galvanize provides a community for each the following:
Education - part-time and full-time training in web development, data science, and data engineering

Workspace - whether you're a freelancer, startup, or established business, we provide beautiful spaces with a community dedicated to support your company's growth

Networking - events in the tech industry happen constantly in our campuses, ranging from popular Meetups to multi-day international conferences
To learn more about Galvanize, visit galvanize.com.