Representation Matters - No More Martyrs Black History Month
Description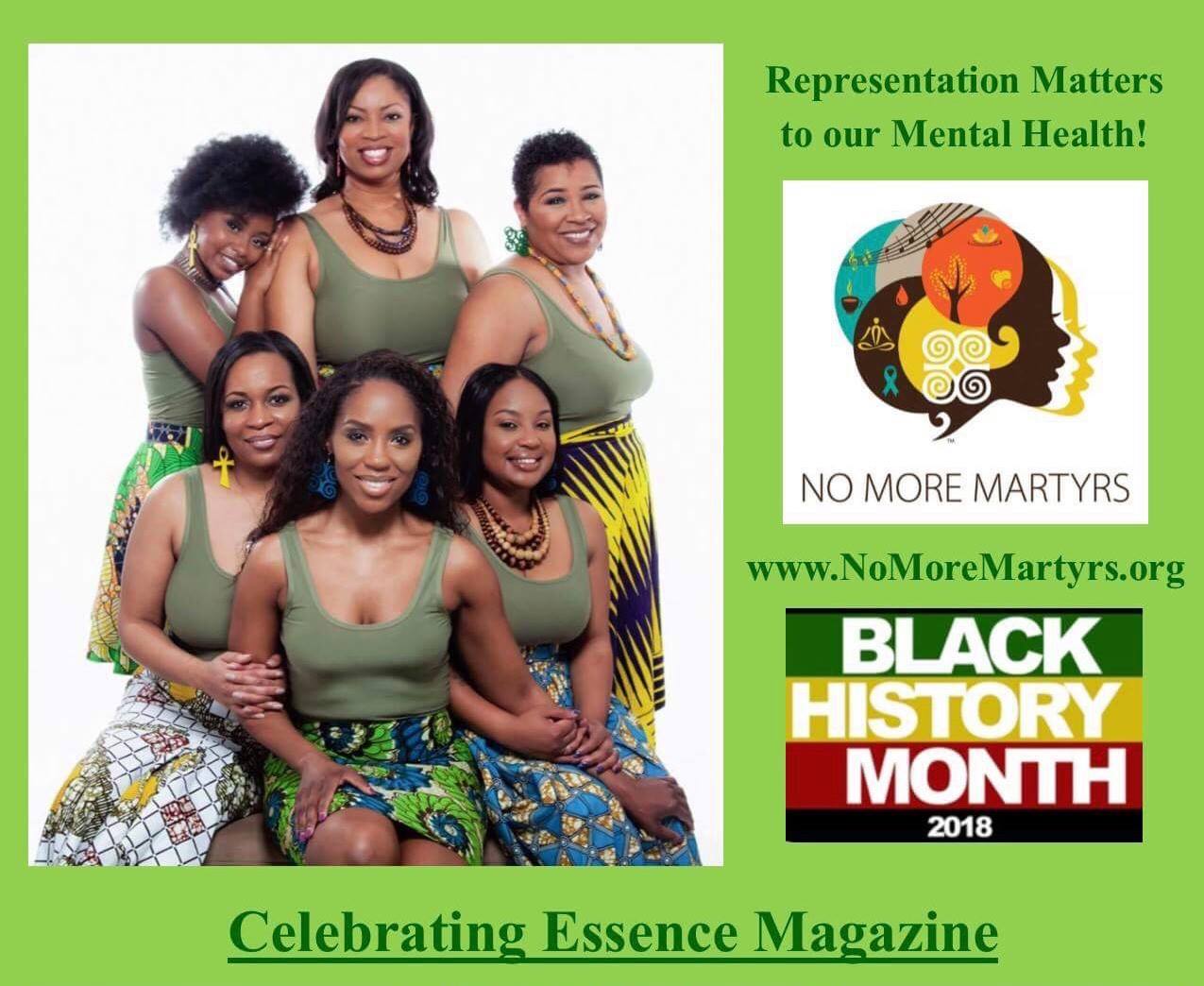 ---
---
No More Martyrs is a mental health awareness campaign that seeks to build a community of support for Black women and girls. Our 2018 theme for Black History Month is:
Representation Matters to our Mental Health.
Join us for a night of art and wellness as No More Martyrs pays homage to Essence Magazine with a special photo exhibit. The evening will feature art, spoken word and music.
This is a perfect opportunity to learn more about the launch of No More Martyrs programs in the Huntsville, Alabama area while celebrating Black History Month.
This is a free event. All ages welcome.
Date: Friday, February 23, 2018
Location: J. F. Drake State Community and Technical College
3421 Meridian Street North, Huntsville, AL 35811
Time: 6:00pm - 9:00pm in the Cafetorium
Hope to see you there!
For more information visit:
www.NoMoreMartyrs.org.
Questions? Contact No More Martyrs at Info@NoMoreMartyrs.org or 205-440-2837.