Report Back Session from the Poor People's Moral Action Congress Poor Peop...
Description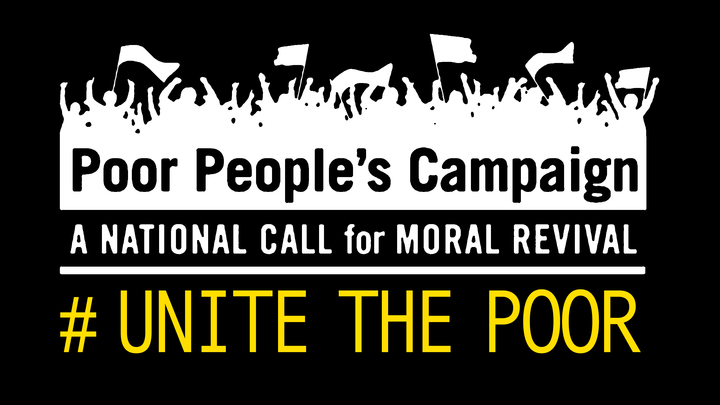 The Sacramento Poor People's Campaign will host a Report Back Session with highlights of the three-day Poor People's Moral Action Congress which included workshops, plenary sessions, a hearing before the House Budget Committee. The ten presidential candidates attended: former Vice President Joe Biden; Sens. Bernie Sanders, Kamala Harris, Elizabeth Warren and Michael Bennet; former HUD Secretary Julián Castro; Rep. Eric Swalwell; Marianne Williamson and Andrew Yang.
The Report Back Session will feature presentations by members of the Sacramento Poor People's Campaign's Delegation – sharing their beautiful photos, their amazing short stories and informational documents/materials.
The current iteration of the Poor People's Campaign: A National Call for Moral Revival was created to tackle core issues including systemic racism, economic inequality, militarism, ecological devastation and Christian nationalism. It was founded by Rev. Dr. William Barber II and Rev. Dr. Liz Theoharis.
Sac PPC's 10-member Delegation
Brother Kevin Carter, League of Revolutionaries

Bobbie Ramsey-Clark, Sacramento Homeless Organizing Committee

David Carney, Sacramento Urban League

Cathleen Williams, Sacramento Homeless Organizing Committee

Crystal Rose Sanchez, Reckless Charity Entertainment Inc.

Robert Coplin, Sacramento Tenants Union

Mario Galvan, Zapatista Solidarity Coalition

Ruth Ibarra,

NorCal Resist/Coalition of Labor Union

Women,

CA Capital Chapter
Mark Merin, Sacramento Homeless Organizing Committee

Faye Wilson-Kennedy, Sacramento Area Black Caucus and Black Parallel School Board
Important Documents and Information