Actions and Detail Panel
Replay Runway by reTHink
Fri, October 14, 2016, 6:30 PM – 8:00 PM CDT
Description
Come join us at DEDE 1 in the ISU Hulman Memorial Student Union on October 14th for Replay Runway presented by reTHink in collaboration with the Center for Supply Management Research and the Sycamores Environmental Action club at Indiana State University. Come check out the unique and fashionable outfits made from reusable and recyclable materials. Models and designers will create and wear outfits in the following divisions.

- Halloween
- Prom
- Formal wear
- Casual wear
- Sports wear
Our runway models will consist of children, teenagers, and young adults. So be sure to come out to see the creativity and talent of our local community inspired by the need to reduce waste in our landfills. Please sign up to be a volunteer, designer, or model by clicking on the green ticket button above.

Tickets can be bought here to attend the fashion show for $10 for a regular ticket, $5 for a student ticket, or $25 for a V.I.P. ticket. V.I.P. tickets will include priority seating in the front rows and will include your voting for the top model and designer. V.I.P. admission starts an hour early at 5:30 p.m. with non-alcoholic cocktails and snacks. All proceeds will be used to build a fruit/vegetable garden for Ryves Youth Center.

If you are unable to attend but would still like to donate towards this garden, you can make a donation of any size through this Eventbrite webpage.
Please Click on the Green Ticket Button above to buy tickets for the event, to donate to reTHink, or to sign up to volunteer.
Doors will be open for regular ticket holders at 6:00 p.m. and the fashion show will start at 6:30 p.m.
If you would like to register as a designer or model you can do so here by clicking on the ticket link for free on Eventbrite. Designers will be tasked with helping to create clothing designs for the models to wear. They will be required to help design their outfits during at least 2 of the 8 design dates listed below.
You can also sign up a child, teenager, or young adult to model in the fashion show for free here on Eventbrite. In order to participate the child will be required to show up to at least one of the following fashion clinics so we and our designers can help them build their outfit. They will also be responsible for bringing their own recyclable materials for the outfit's construction.

Registration for models and designers will end on 10/5/16 please sign up by that time if you would like to participate.
These design clinics will be held at Launch Terre Haute located at 619 Cherry Street on the 1st floor of the Deming Building at the following dates/times.
July 28th - 6:30 p.m.
August 13th - 11:00 a.m.
August 24th - 6:30 p.m.
September 8th - 6:00 p.m.
September 14th - 6:00 p.m.
September 20th - 6:00 p.m.
October 1st - 11:00 a.m.
October 7th - 6:00 p.m.
October 10th, DEDE1 - 7-8 pm.
This event benefits reTHink which is a local non-profit (501c3) who's goal is to promote environmental sustainability in Terre Haute.


Thank you to our partners in this event!
Teresa's School of Dance
Children's Theater of Terre Haute
Millie and Maude
Charm School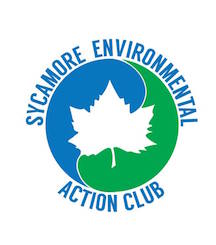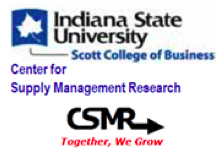 Date and Time
Location
DEDE 1 in the ISU Hulman Memorial Student Union
550 Chestnut Street
Terre Haute, IN 47809