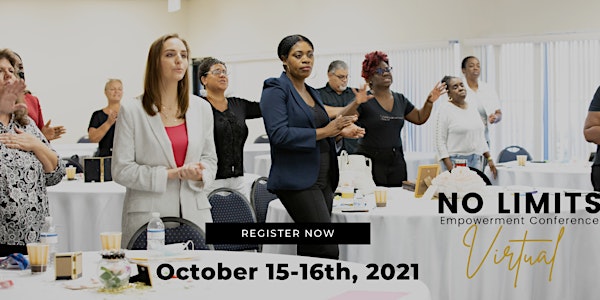 REPLAY- No Limits Empowerment Conference
Don't miss this VIRTUAL event. You will leave EMPOWERED to walk confidently in PURPOSE, to your God-Ordained Destiny!
About this event
October 15th at 7:00pm and October 16th at 10:30 a.m.- Join us for our 9th annual VIRTUAL No Limits conference. Because I know you've had struggles, this event is for YOU. So invite a friend. They'll thank you for it.
Enjoy inspirational music, coaching/ workshop sessions, prophetic prayer and so much more- to make this a life-changing experience. It's free. Just bring your Bible and notebook, ready to dream, learn and grow. For more info: www.JanisModeste.com/noLimits
Our theme, "From Pain To Purpose" will bring a higher perspective to your now, regardless of your past. I love how Joseph was insightful enough to tell the enemy- "what you intended for my downfall, God used it for good" (Genesis 50:20).
Show up for YOU! Carve out that special time. Your dreams are absolutely worth it.
Why does this conference stand out from others? What makes our attendees leave and start businesses, ministries, and crush long sought-after goals?
The powerful force of PRAYER pushes them through. The high energy of FAITH propels them to believe for more, to reach for more, to be more. Block off the weekend of October 15-16. Be there and be present for YOU!!!