REPEAT! Model Call - For Brothas Only!
About this Event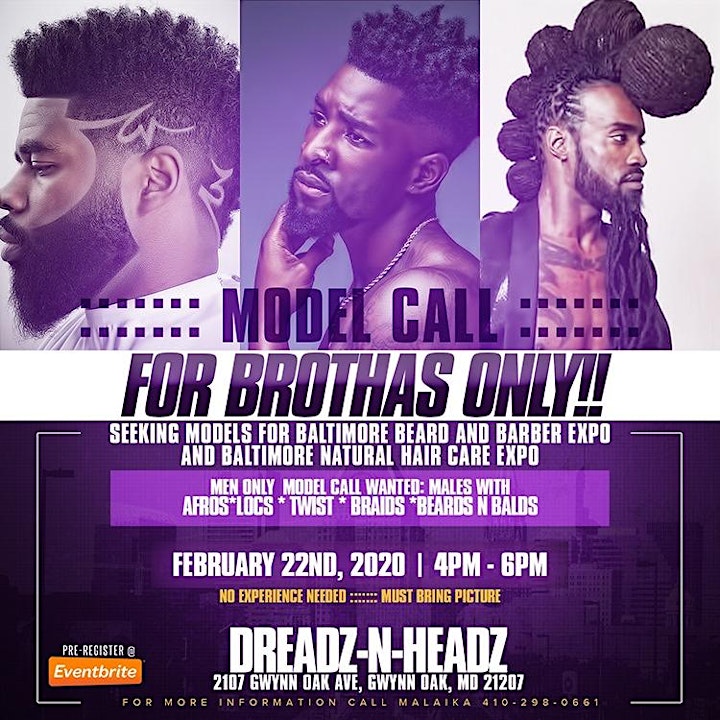 Attention: We're seeking Brothas with Beards, Locs, Fades, Afros, Balds - any hair & body type for 2 upcoming 2020 events! Here's the details:
Saturday February 22nd, 2020 at Dreadz N Headz Natural Hair Care Center.
No experience needed. Free admission. Please bring headshots/comp sheets if available!