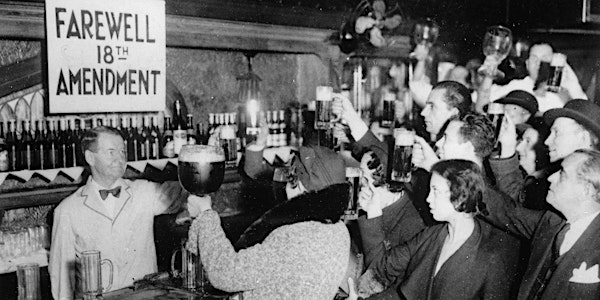 REPEAL DAY PDX
Celebrate the repeal of Prohibition with 11 total bars featuring craft cocktails, wine, beer, Italian-inspired food and live music!
When and where
Location
3123 NE 24th Ave 3123 Northeast 24th Avenue Portland, OR 97212
About this event
#repealdaypdx celebrates the passage of the 21st Amendment, effectively repealing Prohibition on December 5th, 1933. After more than 13 years of the United States as a dry country, the end of Prohibition allowed Americans to once again legally consume alcohol. Goodbye bathtub liquor then and hello craft cocktails today!
This inaugural annual Repeal Day PDX celebration is to pay homage to this historical event. The 2022 event will feature a speakeasy style party with 11 total bars showcasing unique cocktails, a craft beer bar and a wine bar.
Cocktails will be crafted by some of the Rose City's best bartenders, a photo booth will be available to capture your memories of the event, Italian-inspired bites from Scholar PDX and live music held in The Original Madeleine Church, NE PDX's newest and historic event venue.
You're encouraged to dress in prohibition-era attire such as flapper-style dresses with fur shawls and Al Capone-inspired suits.
We'll see you there!
Tickets:
oregonbarguild.com/repealdaypdx
$30 General Admission
General admission includes entry to the event, 3 drink tickets and food
Additional Drink Ticket Package
$20 for 4 tickets ($7 per ticket day of event)
Free parking for all
For more info: oregonbarguild@gmail.com
#obgdrinks #repealdaypdx #partylikeits1933