Prepare to enjoy an evening of Prohibition-era gaiety, sponsored by Etiquetteer Robert B. Dimmick!
About this Event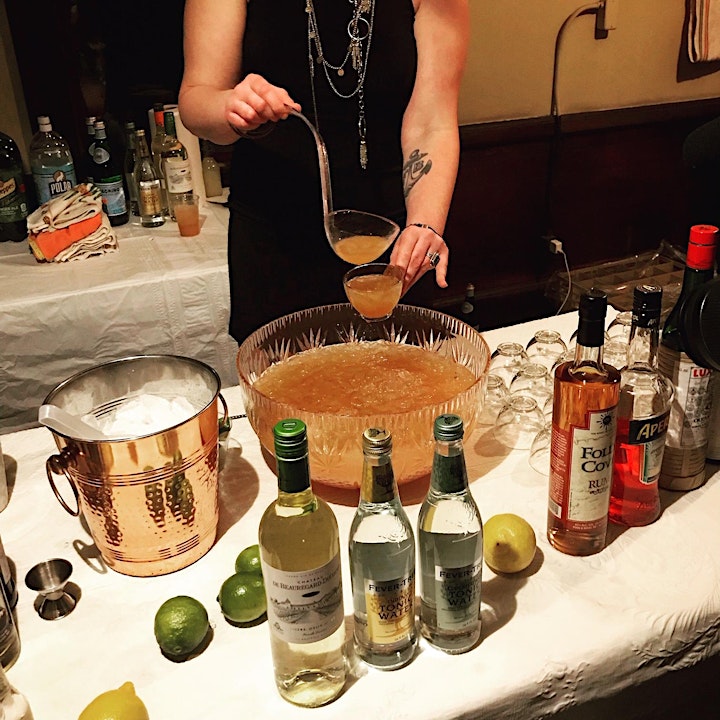 The Gibson House Museum's Eighth Annual Repeal Day Celebration features the debut of the Lady Playfair Cocktail, concocted by Kirsten "Miss Kitty" Amann of Ladies United for the Preservation of Endangered Cocktails. Sumptuous hors d'oeuvres will be served in the dining room.
Hosted by Etiquetteer Robert B. Dimmick (www.etiquetteer.com/home) and Sponsored by Ryan & Wood Distilleries Knockabout Gin (www.ryanandwood.com).
Period attire is encouraged but not required.
The Gibson House is a historic house museum located in the Back Bay neighborhood of Boston. Now a National Historic Landmark, the home served as residence to three generations of Gibson family members and their household staff between 1859 and 1954. The Museum's four floors of period rooms, including the original kitchen, are a time capsule of domestic life in the nineteenth and early twentieth centuries. Visitors experience the house through guided tours that interpret class and culture through the stories and objects of the people who lived and worked there.