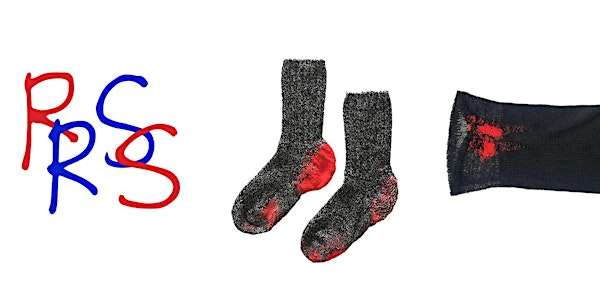 Repair Shop Workshop: Darning Socks + Tricky Spots
Repair Shop is working to build a culture of repair by celebrating histories of wear and helping you extend the life of what you own.
About this event
Come learn to darn socks and tricky spots in this 2-hour virtual workshop hosted by Rachel and Sam of Repair Shop.
The workshop will include:
Brief overview of tricky mending spots and a showcase of successful fixes
Step-by-step darning demonstration and darn-a-long focused on:
Repairing socks with holes in the heels and toes
Reinforcing worn spots on socks
Repairing sleeve cuffs, collars, and gloves
Breakout rooms to discuss progress and questions in smaller groups.
Our workshop is capped at 30 people with 2 instructors to ensure close attention. If you're completely new to darning, we recommend you take our Basic Darning Workshop prior to attending this workshop. (We'll be hosting one on Sunday, September 11th 11am-1pm EST.)
Supplies needed:
A damaged knitted sock, glove, or garment with torn or worn cuffs, edges, or collar
Darning/tapestry needles
A bundle of lightweight yarn or embroidery floss
A piece of round fruit (e.g. apple, clementine, avocado) or a darning egg
If darning an edge or cuff: a piece of cardboard, foam core or styrofoam at least 3"x3" and some push pins. (If you can't find these exact supplies, you'll still be able to participate!)
After purchasing your ticket, you'll receive a list of more specific supplies recommendations. Look under "Additional Information" in Eventbrite confirmation email. (Total cost should be between $5-$15).
If you have any questions, reach out at rrepairsshop@gmail.com.
Additional Notes:
We do not record these workshops out of privacy for our participants.
If you can no longer make the workshop, please email us at least 24 hours in advance to receive a credit for an upcoming workshop.
If you are interested in upcoming workshops, sign up for our mailing list.