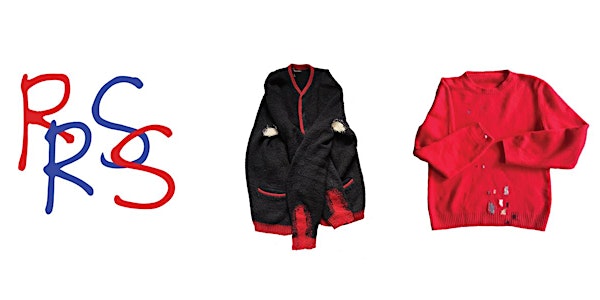 Repair Shop Workshop: Darning Basics For Knits + Wovens
Repair Shop works to build a culture of repair by extending the life of what's already owned and marking histories of wear.
About this event
Come learn how to darn in this 2-hour virtual workshop hosted by Rachel and Sam of Repair Shop.
The workshop will include:
Brief history of mending, mending techniques, and environmental impact/importance of repair
Overview of darning tools and picking the perfect yarn
Step-by-step darning demonstration and darn-a-long
Breakout groups to discuss progress and questions
Our workshop is capped at 30 people with 2 instructors to ensure one-on-one attention.
Supplies needed:
A damaged garment you want to repair, like a scarf, sweater, or shirt with small holes or worn areas
Darning/tapestry needles
A bundle of lightweight yarn or embroidery floss
A piece of round fruit (e.g. orange or apple) or a darning mushroom
After purchasing your ticket, you'll receive a list of more specific supplies recommendations. Look under "Additional Information" in Eventbrite confirmation email. (Total cost should be between $5-$15).
If you have any questions, reach out at rrepairsshop@gmail.com.
Additional Notes:
We do not record these workshops out of privacy for our participants.
If you can no longer make the workshop, please email us at least 24 hours in advance to receive a credit for an upcoming workshop.
If you are interested in upcoming workshops, sign up for our mailing list.