Repair Cafe on Karangahape Rd - Second Saturday of Every Month
A Repair Café is a pop up event where people bring their broken and damaged belongings to be repaired by volunteer experts for no charge.
About this event
It all part of the circular economy which is in line with what Doughnut Economics is all about.
We will have experts who will try to fix the following sorts of items for you:
- Small electrical appliances like kettles, toasters, lamps, radios, CD players and blenders
- Clothes that need patching or hemming or need to be let in or out
- Computer problems (software and hardware) diagnosed (and sometimes fixed too)
- Toys glued, nailed, screwed, stitched or checked for mechanical faults
And we have a couple of DIY people who are just clever at looking at what is wrong with something and seeing how to fix it.
Please be aware that items are being repaired upstairs, so all items must be small enough to carry in your arms. Also upstairs is not suitable for children for health and safety reasons. So bring your partner or a friend to look after your child and have a tea or coffee downstairs with some delicious food while you are getting your item repaired. And you can join them afterwards.
From past experience, about 70% of items are successfully repaired. If you are happy with your repair, donations / koha gratefully received to help fund future Repair Cafes.
There is usually plenty of parking in surrounding streets.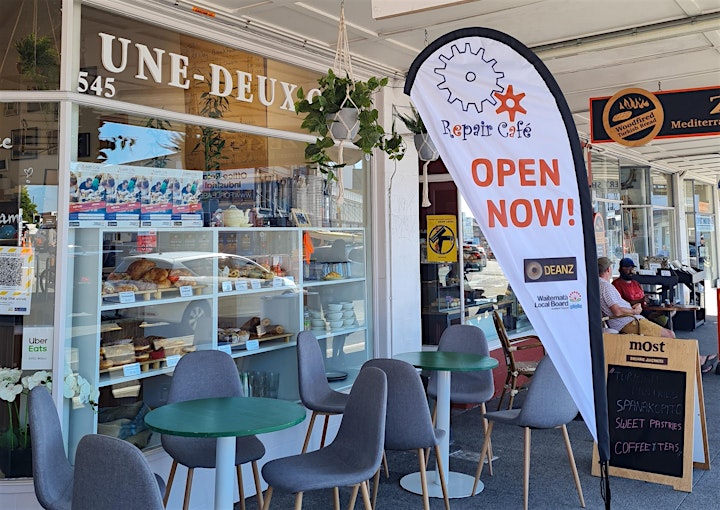 Organizer of Repair Cafe on Karangahape Rd - Second Saturday of Every Month