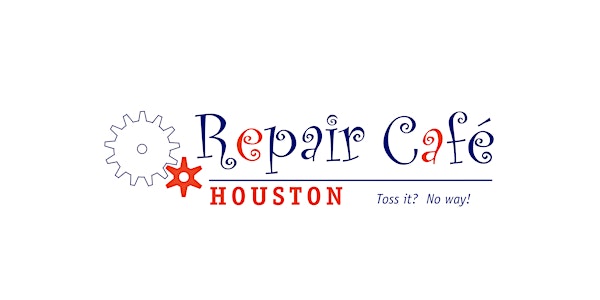 Repair Cafe Houston - Fall 2019
When and where
Location
TXRX Labs 205 Roberts Street Houston, TX 77003
Description
Houston's Repair Cafe needs you!
Do you have an item in need of repair?
We invite you to bring in a broken item and meet local people who have offered to share their skills to help you make repairs. If you have nothing to repair, you can enjoy a cup of tea or coffee. Or you can lend a hand with someone else's repair job. You can also get inspired at the reading table, by leafing through books on repairs and DIY.
Acceptable items to bring include clothing (for
mending

, no alterations), small appliances, and tool and knife sharpening. ONE item per person please.

Can you volunteer to help with repair or with the event?
Calling all handywomen, handymen, handy kids, handy teens and families, tinkerers, and sewers! Volunteer to have fun and learn through helping others troubleshoot and fix their broken stuff.
Volunteers are also needed on the day of the event as guides and to assist with general coordination.
What is a Repair Cafe?
Our society revolves around consumption. Personal consumption of durable goods add up to 8% of GDP, and non-durable goods add up to 15%, totaling about $4 trillion dollars annually in the USA! The more we buy, the more we throw away, often during the first year! And... most people no longer know how to repair things.
A Repair Cafe celebrates fixing through a fun, collaborative, hands-on, fix-n-learn, community-based discovery and disassembly. People bring us their broken, non-functioning things -- small electronics and appliances, toys, bicycles, clothing, jewelry, etc.-- for assessment, disassembly, and -- hopefully -- repair.
Share your ideas -- Give your stuff a longer life -- Fixing is good -- Make it a way of life!
Please share this event with your groups and friends and help us build a sustainable future!
House Rules
Please take a moment to read the house rules outlining repair cafe and safety guidelines. Participation in the event requires all attendees to agree and abide by these rules.
Our Sponsors include: