Rep. John Conyers (D-MI) Keynotes: China and Intellectual Property with China Embassy IP Attache

Tuesday, February 8, 2011 from 8:00 AM to 10:00 AM (EST)
Event Details
To Register for Future IP Breakfast Events Please go
to http://ipbreakfastseries.eventbrite.com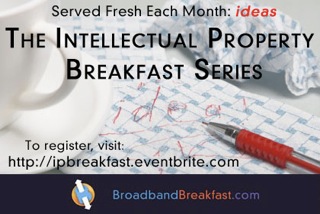 BroadbandBreakfast.com
presents
Meet The Chinese Embassy IP Attache
at

The Intellectual Property Breakfast Club
Free Event
"China and Intellectual Property"
Long a manufacturing powerhouse, China has only recently emerged as a competitor in the realm of ideas and intellectual property. Intellectual Property Breakfast Club panelists will discuss how China is presently handling copyrights, patents, and trademarks through words and deeds, and then move into China's plans for the future. How does China envision engaging and competing with international companies and governments on IP issues? What implications will China's projected IP laws, policies and actions have on other countries' abilities to do business in the Chinese marketplace? On China doing business in other countries?
                                                                              **************
Change is coming to the world of intellectual property. The Obama Administration's IP Czar is taking a hands-on approach to brokering industry-led solutions to the problems of copyright piracy.

The Intellectual Property Breakfast Club is emerging as the place at the center of the Washington IP debate. Every month, we offer a neutral forum to discuss the policy, business, legal and technological issues surrounding copyrights, patents and trademarks on the internet.

BroadbandBreakfast.com hosts the Intellectual Property Breakfast Club on the Second Tuesday of the month. It is a natural companion to our successful Broadband Breakfast Club, which meets on the Third Tuesday of the month.
Intellectual property advocates, policy-makers, journalists, top officials and the general public, all seeking to trade insights on these important issues, are invited to attend this event of the BroadbandBreakfast.com, an online news service focusing on internet policy and intellectual property. Tickets to the event are FREE.
For News and Events on BroadbandBreakfast.com follow us at http://www.twitter.com/broadbandcensus
Event Details
Title: China and Intellectual Property 
Date: Tuesday, February 8th, 2010, 8 a.m. - 10 a.m. 
Where: Clyde's of Gallery Place, 707 7th Street NW, Washington, DC 20001
The breakfast begins at 8 a.m., followed by a discussion, beginning shortly after 8:30 a.m. and ending by 10 a.m.
Keynote Speaker:
Rep. John Conyers, Jr.  (D-Michigan), Ranking Member, House Judiciary Committee

Representative John Conyers, Jr., a Detroit Democrat, was re-elected to represent the 14th Congressional District in November of 2010, to his 23nd term in the U.S. House of Representatives. Rep. Conyers was raised in Detroit and educated in the city's public school system. After serving in the National Guard and the United States Army Corps of Engineers in the Korean War, he returned to Michigan where he earned both his Bachelor of Arts (1957) and Juris Doctor (1958) degrees at Wayne State University. Having entered the House of Representatives in 1965, Mr. Conyers is the second most senior member in the House of Representatives. He served as Chairman of the House Committee on Government Operations (now renamed Committee on Oversight and Government Reform) from 1989 until 1994.  In 2006, Congressman Conyers was elected Chairman of the House Committee on the Judiciary. He is the recipient of many awards for leadership, including the Southern Christian Leadership Conference Award, which was presented to him by Dr. Martin Luther King, Jr. He has also been awarded a number of honorary degrees from colleges and universities throughout the nation.

Panelists:
Steven E. Adkins, Partner, Intellectual Property, Orrick

Steve Adkins co-chairs Orrick's Section 337 practice before the United States International Trade Commission (ITC). Steve is a trial lawyer specializing in Section 337 investigations before the ITC and at U.S. Customs. Steve has served as lead trial counsel in representing both respondents and complainants based in Asia, Europe and the United States in approximately 20 Section 337 investigations involving various technologies. He also has represented clients in matters before various state and federal appellate courts, including the U.S. Supreme Court. Steve has extensive experience in all phases of complex commercial litigation pertaining to patent infringement, trademark and trade dress infringement, trade secrets misappropriation, general business disputes and reinsurance disputes. He has written and lectured extensively on matters relating to federal intellectual property litigation and Section 337 investigations for the American Intellectual Property Law Association, the American Bar Association Section of Intellectual Property Law, and various trade and governmental associations in Europe, India, China, Japan and Korea. Steve was included in the US Legal 500 for Section 337 ITC investigations.
Fuli Chen, Intellectual Property Rights Attache for the Chinese Embassy to the United States
Fuli started his position as IPR Attache in August 2009. He is also a member of the China International Law Association, the IPR Institution under China Legal Institute, and the China IPR Research Association. He is also an Honorary Researcher at the International IPR Research Centre at Beijing University. Fuli started his career as a tutor at Shandong Economic College then moved to Shandong MOFTEC (the former Ministry of Foreign Trade and Economic Cooperation -- now the The Ministry of Commerce or MOFCOM) as a Deputy Director. Later he joined the Department of Treaty and Law at MOFTEC where he worked as the Director of  International Law and IPR divisions. Fuli got his Bachelors degree in 1991 from the Chinese University of Political Science and Law, an LLM from Amsterdam Law School in 2000, and LLD from Peking University in 2010.
Mark Allen Cohen, Director, International Intellectual Property Policy, Microsoft Corporation 
Mark Cohen joined Microsoft in May, 2010.  Prior to that time he was Of Counsel to Jones Day's Beijing office.  Before then, he served as Senior Intellectual Property Attaché at the U.S. Embassy in Beijing and as Attorney-Advisor in the Office of International Relations at USPTO.  In total, he has over 25 years private, public sector, in-house and academic experience on IPR issues in China.  During the past two years he has served as co-chair of AmCham China's IPR Forum, and of AmCham China's Legal Committee. Mr. Cohen holds a J.D. degree from Columbia University, an M.A. from the University of Wisconsin in Chinese Language and Literature.
Jennifer Osika, Director, China Intellectual Property, Global Intellectual Property Center,
US Chamber of Commerce
Jennifer Osika is the director of China Intellectual Property for the Global Intellectual Property Center at the U.S. Chamber of Commerce.  In this capacity, she develops advocacy strategies to resolve member's patent, trademark, and copyright challenges in China.  Previously, Jennifer served as director of China Policy and was the principal coordinator and representative of member interests on the U.S.-China economic and commercial relationship before Congress.  She joined the U.S. Chamber in 2005.  Earlier in her career, Jennifer served as a senior legislative assistant for Congressman Donald Manzullo (R-IL) where she was an advisor on international trade issues and staffed the U.S.-China Interparliamentary Exchange.  Jennifer holds BA degrees in Political Science and International Studies from Miami University in Ohio and will receive her MA degree in International Trade and Investment Policy from George Washington University in May 2011.

Elaine T. L. Wu, Attorney, Office of Policy & External Affairs, United States Patent and Trademark Office
Elaine Wu is an attorney in the Office of Policy and External Affairs the U.S. Patent and Trademark Office. Elaine has varied responsibilities including assisting foreign governments in complying with their international intellectual property law obligations; analyzing U.S. legislative proposals; participating in the development and implementation of changes to the patent laws; developing U.S. positions on intellectual property for international agreements; and negotiating patent law-related issues with foreign governments. Elaine also serves as team lead for the "China team", a group of attorneys with specific expertise and knowledge about China's patent, trademark, copyright and enforcement system. Previously, Elaine worked as a patent litigation associate at Howrey, Simon, Arnold and White in Washington. Elaine has also worked at the International Trade Commission and the U.S. Trade Representative's Office of China Affairs. She received her law degree from the Washington College of Law, American University.
The event will be hosted and moderated by Drew Clark, Chairman and Publisher, BroadbandBreakfast.com, a news and events company building a community around broadband stimulus, the national broadband plan, and intellectual property.  Drew Clark has a long-standing reputation for fairness and depth in his reporting. He worked for the National Journal Group for eight years, ran the telecommunications and media ownership project of the Center for Public Integrity, and was Assistant Director of the Information Economy Project at George Mason University. He has written widely on the politics of telecom, media and technology for a variety of publications, including the Washington Post, GigaOm, Slate, and Ars Technica. Drew launched BroadbandCensus.com in January 2008 as a means of providing objective information about broadband speeds, prices, availability, reliability and competition.
This event is on the record and open to the public.
The Intellectual Property Breakfast Club is a "widely attended event" under House of Representatives Rule 25, clause 5(a)(4)(A).
-----

For individuals outside of Washington, or those whose schedule doesn't permit attendance in person, archived webcasts of Broadband Breakfast.com's events are available for free on BroadbandBreakfast.com.
BroadbandBreakfast.com seeks sponsorship of our events from interested companies and organizations. We especially encourage organizations to sponsor a package of multiple events — such as one of our upcoming topical series. For details on sponsorship opportunities, please contact Sylvia Syracuse at 646-262-4630 or sylvia@broadbandcensus.com. The Broadband Breakfast.com is a program of Broadband Census News LLC.
Follow us on Twitter at www.twitter.com/broadbandcensus
_______________________________________________________________________________________
The Intellectual Property Breakfast Club is Sponsored By:
When & Where

Clyde's of Gallery Place
707 7th Street NW
Washington, DC 20001


Tuesday, February 8, 2011 from 8:00 AM to 10:00 AM (EST)
Add to my calendar
Organizer
BroadbandBreakfast.com
Introducing
the
'Intellectual Property Breakfast Club'
BroadbandBreakfast.com's
Latest Offering!
Since October 2008 BroadbandBreakfast.com has been bringing together top experts and policy-markets to share perspectives and debate on broadband policy at its successful Broadband Breakfast Club.
Now BroadbandBreakfast.com is privileged to offer that same service to Washington's intellectual property community. Please join us to discuss what are surely some of the most challenging and exciting legal questions of our day.
The Intellectual Property Breakfast Club is sponsored by: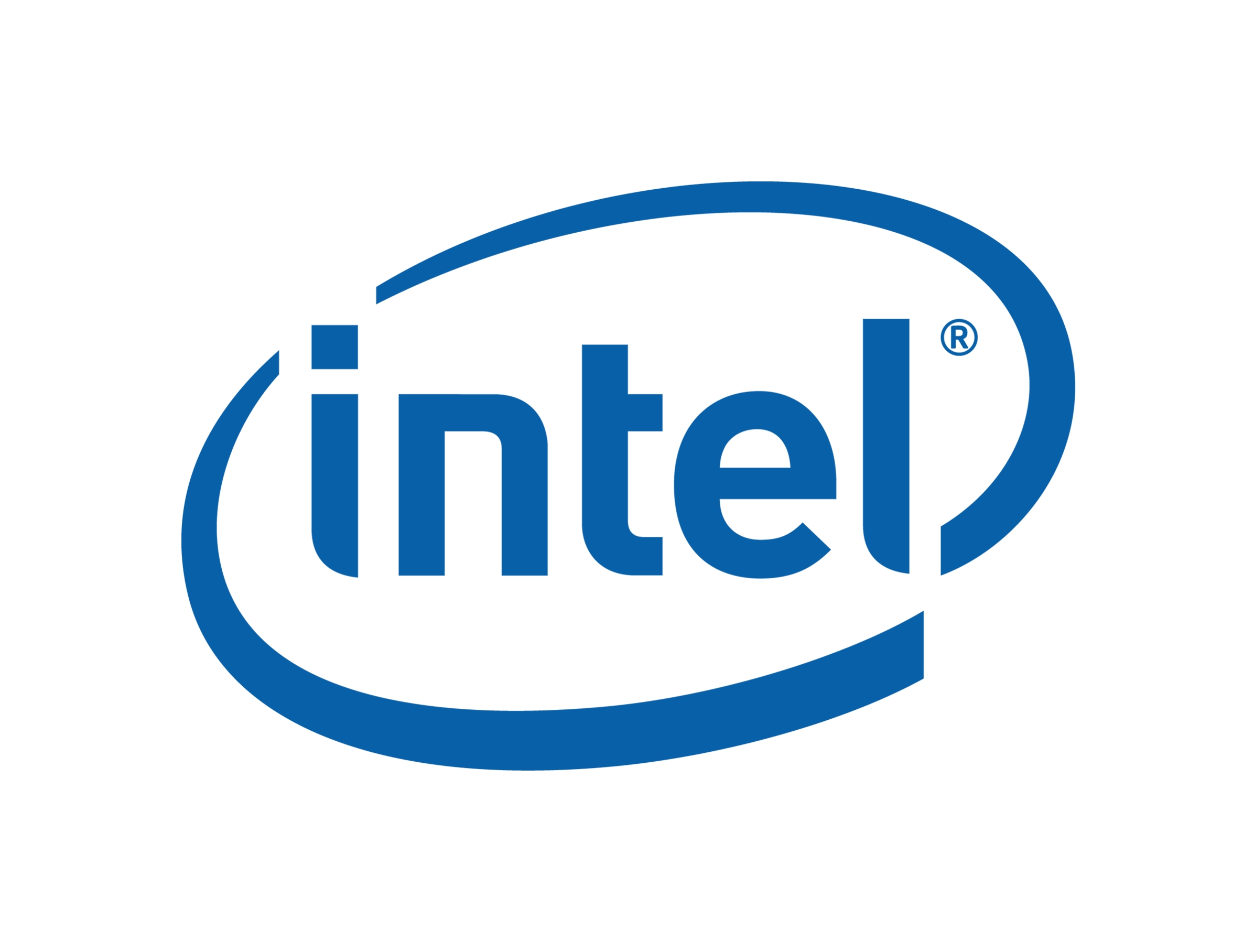 Rep. John Conyers (D-MI) Keynotes: China and Intellectual Property with China Embassy IP Attache