About this Event
Registration ends 1pm (extended time) on June 29, 2020. 
Virginia Asian Chamber of Commerce and partners Host
ReOpen Henrico
with Top Leaders
When? Monday June 29, 2020  * From 2 pm to 3:15 pm
Where? Virtual Zoom Meet and Greet Discussion
Who? Speakers:
Monica Callahan, Henrico County Deputy Commissioner of Community Affairs.
Anthony J. Romanello, Executive director of Henrico Economic Development Authority
Dr. Danny TK Avula, Director of the Richmond and Henrico Health Departments
How? Register at: https://reopenhenrico.eventbrite.com
Members * Asian business community at large from RVA and Henrico:
How are you doing with business reopening in Henrico?
Meet our speakers Monica Callahan, Anthony J. Romanello, and Dr. Danny TK Avula
Come and learn about new resources and incentives for county businesses post covid 19.
We want to hear from Asian companies from Greater RVA -Henrico you. Your voice counts!
Deputy County Manager for Community Affairs
Ms. Monica L. Smith-Callahan
BIO: Ms. Monica L. Smith-Callahan joined Henrico as deputy county manager for community affairs in February 2020, coming to the county from the Virginia Department of Education, where she worked as assistant superintendent of policy, equity and communication. Her prior career includes service as director of workforce programs for ChamberRVA, director of outreach and development for Smart Beginnings Greater Richmond and director of community engagement for Richmond 2015 Inc.
Ms. Smith-Callahan works to promote county relationships with nongovernmental organizations and serves as a liaison to Henrico County Public Schools and other governmental entities. She provides expertise on federal, state and local regulations, legislation and policies affecting the county. She also has direct responsibilities over the Henrico County Public Library, Health Department, Capital Region Workforce Partnership, Electoral Board, Extension Office and legislative affairs.
Ms. Smith-Callahan earned a bachelor's degree in mass communications from George Mason University and holds a master's degree in business administration from Strayer University. A graduate of Leadership Metro Richmond, she serves on the boards of J. Sargeant Reynolds Community College and the Boys & Girls Club of Central Virginia. She also is a member of the Antioch Baptist Church board of trustees.
Executive Director of Henrico Economic Development Authority
Mr. Anthony J. Romanello
BIO: Anthony Romanello has made his career serving local governments in Virginia. He worked for the City of Richmond in various roles from 1992 – 2000 including four years as Assistant to the City Manager. He was Town Manager of West Point from 2000 to 2003. From 2003-2007, he was Deputy County Administrator for Stafford County, Virginia. On January 1, 2008, he became Stafford's sixth County Administrator and served until August 2016. In August 2016, Anthony became Deputy County Manager in Henrico County and in March of 2019, Anthony was appointed Executive Director of the Henrico Economic Development Authority.
Anthony has a Bachelor of Arts in History and American Government with a Minor in Religious Studies from the University of Virginia and a Master of Public Administration from Virginia Commonwealth University. He is a credentialed manager through the International City/County Management Association (ICMA).
Anthony is a graduate of the Harvard Kennedy School's Senior Executives in State & Local Government, the University of Virginia's Senior Executive Institute, and Leadership Metro Richmond. He is an adjunct faculty member in the Virginia Tech Master of Public Administration program.
Anthony is an Eagle Scout and in 2015 was recognized by the National Eagle Scout Association as an Outstanding Eagle Scout.
He is the author of Random Thoughts: Reflections on Public Service, Fatherhood, and Middle Age.
Dr. Danny TK Avula
Director of the Richmond and Henrico Health Departments
BIO: Avula joined the Richmond City Health District as deputy director in 2009 and became director in 2016. He began serving in an additional capacity as acting health director for Henrico in 2017. Following discussions between VDH and officials from both localities in 2018, Avula agreed to accept the offer of uniting both health departments under his leadership.
Avula is a graduate of the University of Virginia who attended the Virginia Commonwealth University School of Medicine. He completed residencies at VCU and Johns Hopkins University, where he also received a master's degree in public health. He is a board-certified pediatrician and a physician specializing in preventive medicine.
We will discuss:
Small businesses challenges and opportunities as they reopen in a challenging time.
How county leaders can directly address county businesses attendees' concerns or suggestions on any specific issues facing small businesses as they reopen in Henrico County, Virginia, post covid-19?
What are the new incentives and free cyber security resources available for small businesses?
What about written information and resources for businesses -individuals with limited    language proficiency?
We want to meet businesses in all industry sectors:
Retail-All brick and mortar businesses
Building- construction
All service businesses (all professional services- housing-real estate- medical)
REGISTER NOW!
https://reopenhenrico.eventbrite.com
Questions? Contact us at: aabac@aabac.org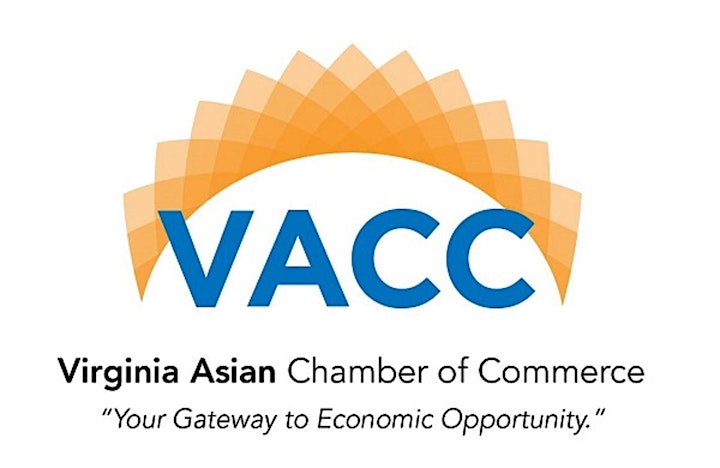 Date and Time
Location
Refund Policy