Description
WOMEN ONLY. Lisa Rizzoli will be leading this class on Pelvic Floor exercises using massage eggs and pelvic floor contractions. Learn techniques such as "Tower in the Rings of Light", Elevator Pulls and Egg Flips. These exercises are great for pelvic floor toning to increase sensitivity and pleasure or for reconditioning/healing and awakening of the pelvic floor. Atrophy of the pelvic floor muscles may lead to prolapsed uterus/bladder and can lead to painful intercourse if untreated. A well toned pelvic floor improves physical and sexual health as well as enhanced sexual pleasure for both partners. Bring your own stone egg or they can be purchased in class. Choose from variety of sizes and stones ranging in price $40-$90 (Lisa will guide the group on how to choose an egg promptly at 7:15pm).
Class is $40.00 through February 15th; $50 after Febraury 15th. Special Offer Bring a friend 2 for $60.00 (only 6 couple tickets available). Please bring a blanket, hand towel/towel, wet wipes, your favorite lube and a stone egg (if you have one).
Organizer of Reno Women's group: Pelvic Floor exercises using Stone Eggs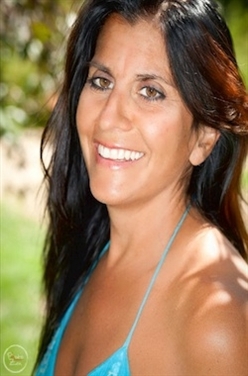 Lisa A. Rizzoli
, ECTE
Lisa is an Elite Certified Tantra Educator and Resident Dakini with Source School of Tantra Yoga,  Certified Spiritual Sexual Educator, International Best-Selling Author, Reiki Master Teacher, Shaman, Certified HoopDance Instructor, Certified AFAA Fitness Instructor, and founder of Tantra Sacred Loving and Embark Upon A Sacred Journey.  Lisa teaches and facilitates classes and workshops, leads International Tantra Adventure Tours and offers private sessions for men, women and couples who wish to further explore this modality of spiritual sexuality.  You can connect with Lisa on Facebook, by phone 775-741-4090 or email info@tantrasacredloving.com .