Event Information
Location
Renishaw Inc
1001 Wesemann Drive
West Dundee, IL 60118
Description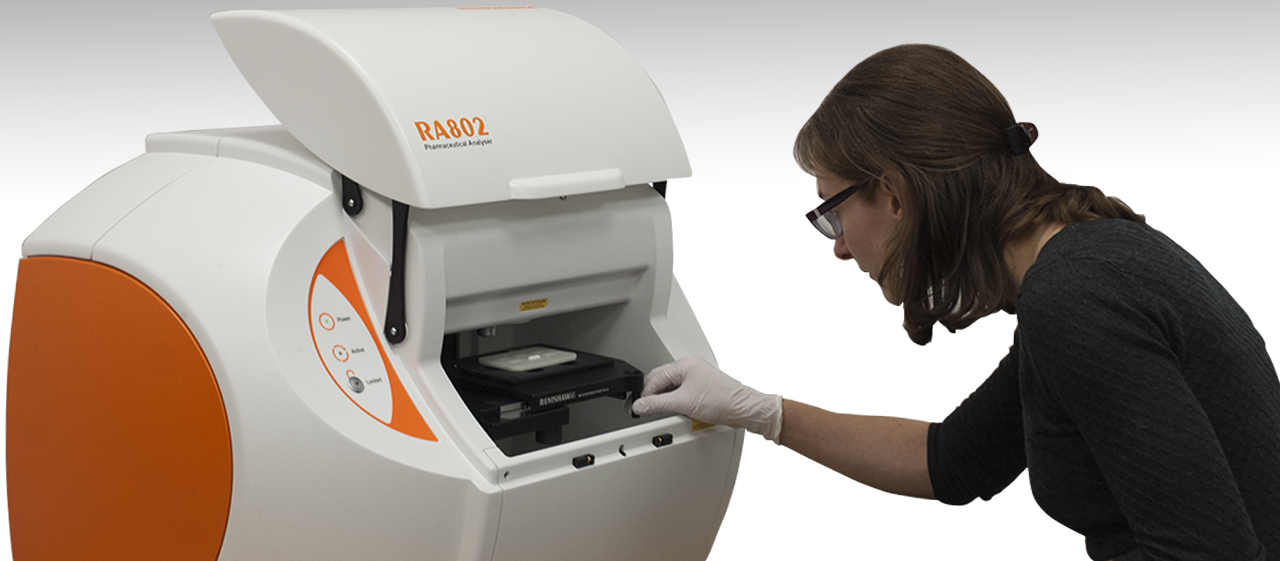 Join Renishaw as we present a free day long symposium reviewing a variety of topics relevant to the use of Raman in the Pharmaceutical Industry.
Industry leaders from JEOL, Leica, Ondax, Linkam, and Renishaw will be presenting on the technology and techniques that impact the science of Raman today. Equipment demonstrations will also be available during the event.
The event will take place at Renishaw's North American Headquarters on 1001 Wesemann Drive in West Dundee, IL Tuesday September 19 from 8:00 am to 4:00 pm. A complimentary luncheon will be provided.
Event schedule:
8:00am - Welcome, coffee, and a Renishaw facility tour

9:00am - Ken Smith, Renishaw - "Introduction to Raman Spectroscopy"

9:45am - Tim Smith, Renishaw - "Pharmacological Lab Solutions using Raman Spectroscopy hardware and software"

10:45am - Dr. Andy Gilkison, Triclinic Labs - "Raman Spectroscopy as One Technique in a Multi-Disciplinary Approach to Pharmaceutical Analysis"

11:45am - Adam Matzger, University of Michigan - "Adventures in polymorphism, cocrystallization, and solvation guided by Raman spectroscopy"

12:00pm - Complimentary lunch

1:00pm - 4:00pm - Breakout sessions with professionals and equipment from:
If you are attending and from out of town feel free we have set aside a block of discounted rooms at:
Holiday Inn
495 Airport Road
Elgin IL 60123
Phone: 847-488-9000
Please register for the event by obtaining a free ticket above. Act soon as space is limited. We look forward to seeing you there.
Renishaw Inc
Meet the speakers
Andy Gilkison, Ph.D., Triclinic Labs
Dr. Andy Gilkison received his Ph.D. in Physical Chemistry from Purdue University in 2005, where his research focused on the investigation of intramolecular relaxation dynamics in superexcited states of small molecules using multi-resonance optical spectroscopy. Thereafter, he joined the Chemical & Physical Sciences division of Schering-Plough Research Institute, where his research efforts focused on the use of IR, NIR, and Raman spectroscopy for the study of pharmaceutical solids. In 2008, Dr. Gilkison joined the Analytical Chemistry group at SSCI, Inc., where he specialized in solid-state method development for pharmaceuticals and characterization of drug materials using vibrational spectroscopy and other advanced analytical techniques. In June 2017, Dr. Gilkison joined Triclinic Labs, Inc. as a Scientific Director, where he currently oversees analytical chemistry projects and explores new spectroscopic technologies for application to the field of pharmaceuticals.
Adam Matzger, Ph.D., University of Michigan
Adam Matzger received his B.A. degree in 1992 from Oberlin College. His Ph.D. was completed at the University of California at Berkeley in the group of K. Peter C. Vollhardt, where he conducted theoretical and experimental investigations of dehydrobenzoannulenes and phenylenes. He went on to postdoctoral work jointly with Nathan S. Lewis and Robert H. Grubbs at the California Institute of Technology investigating a novel class of chemical sensors. In 2000, he joined the faculty at the University of Michigan at Ann Arbor, where he is now the Charles G. Overberger Collegiate Professor of Chemistry and Professor of Macromolecular Science and Engineering. His current research interest focus is on organic materials in the solid state and encompasses crystalline polymorphs, explosive cocrystals, and porous materials.
Tim Smith, Renishaw
Tim Smith, BSc Hons, graduated from the University of East Anglia (Norwich, UK) in 1998 with first class honors in chemistry and top of his year. He is the Manager of the Raman Applications group at Renishaw plc and has 18 years' experience using a range of Raman research instruments. He has provided ground-breaking advances in the application of Raman imaging to pharmaceutical materials and continues to play a key role in the development of these applications. Tim spearheaded the application of StreamLine imaging in 2007 to large scale high resolution chemical imaging of pharmaceutical products, imaging whole tablets and applying chemical information to dissolution and bio-availability problems. With the advent of live focus-tracking, current emphasis is on correlative chemical and morphological imaging, applied to both micro particle formulations (inhalers and sprays) and macro scale products. Tim is the application lead on the RA802 Pharmaceutical Analyser, the culmination of years of experience and knowledge, to produce a dedicated imaging product for mainstream use in the industry
Kenneth Smith, Ph.D., Renishaw
Kenneth Smith received a B.S. in Chemistry from Bradley University, in Peoria, Illinois in 1987, and Ph.D. in Analytical Chemistry from Miami University in Oxford, Ohio in 1992. From 1993 until 2004, Ken worked as a Senior Chemist at McCrone Associates in Westmont IL. His work at McCrone involved the use of polarized light microscopy, FTIR microscopy and Raman microscopy along with chromatographic techniques for material identification and nonroutine industrial problem solving of contamination and failure analysis in samples from a wide range of industries including pharmaceuticals, electronics, polymers, coatings, art conservation, illicit drugs and indoor air quality. In 2004 Ken moved to Thermo Fisher Scientific as an Applications Scientist. His role at Thermo involved feasibility studies and method development in FTIR and Raman spectroscopy, lecturing and training. In September of 2016 Ken joined Renishaw as an Application Scientist, evaluating customer samples and training customers in the use of Raman microscopy and evaluation of Raman data.
Date and Time
Location
Renishaw Inc
1001 Wesemann Drive
West Dundee, IL 60118