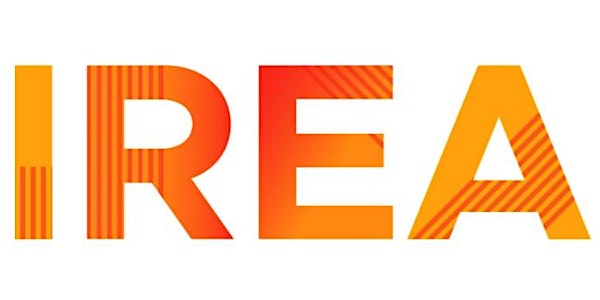 Renewable Energy Training Initiative
Location
Ryerson University
285 Victoria Street
Toronto, ON M5B 1W1
Canada
Description
Learn how to Scope Out, Design, and Implement Your Own Renewable Energy Installation.
Renewable Energy Training Intensive
To be held at York University
April 3-7, 2018
The second annual International Renewable Energy Academy will be held from April 3rd to 7th at the Faculty of Environmental Studies, York University, and in Oxford County. Using a format similar to last year's event, the Academy will start with two days of intensive RETScreen Expert training provided by Natural Resources Canada, and attendees will receive a certificate of RETScreen Expert Training. The Academy will continue with keynote addresses Steven Strong, Glen Estill, and Donna Cansfield with presentations dedicated to solar, wind power, and the politics of renewables, and will be capped off with a presentation of Iceland's highly successful geothermal energy program. Academy attendees will travel to Woodstock, Ontario to meet with Mayor Trevor Birtch and administrative staff who are focused on making Oxford County and its eight area municipalities the first in Ontario to target 100% renewable energy, and with Jay Heaman, Oxford County Manager of Strategic Initiatives. Site visits will include a tour of solar, wind, and waste management facilities. In addition, an evening event has been planned for the local Woodstock community. We already know people will be coming from Uruguay Chile, and Mexico, and from North Africa, the Middle East, and Europe, and from around North America. Community members and students of renewables and sustainability are encouraged to come out, meet experts, and join the group in informative Q & A panel sessions. Opening and closing ceremonies by David Grey Eagle. There is a $100.00 non- refundable deposit to secure your spot and to help cover food, and travel. Please note, hotel fees are not covered in the registration cost. For individuals who are interested in only attending the two day RET Screen training, the registration is discounted at $20.00. If you are interested in this option, attendance is mandatory for both days to receive the full training. Registration is also available through the IREA web site under the "Upcoming Events" tab at: http://rea.info.yorku.ca/ .
Jose Etcheverry is Associate Professor and Co-Chair of the Sustainable Energy Initiative at York University Faculty of Environmental Studies, and is co-founder and President of the International Renewable Energy Academy at York University. His areas of interest include climate change mitigation, domestic and international renewable energy policies, rural electrification, experiential education and community capacity development, and new media and communications. He is deeply involved in developing practical policy solutions to climate change through collaborative efforts, and is interested in developing all renewable energy sources to their full potential. He is centrally involved in efforts to advance domestic and global campaigns for 100 percent renewable energy, is a member of the Scientific Committee of the Annual International Renewable Energy Storage Conference, and is involved with the Canadian Urban Transit Research and Innovation Consortium, and the W3 Adapting Canadian Work and Workplaces to Respond to Climate Change. He is also a prolific writer, having contributed numerous articles in refereed journals and chapters to books on climate change, renewable energy policy, experiential education, and educational practice.
Fred Schwartz is Adjunct Professor in the Faculty of Environmental Studies at York University, and co-founder and Executive Director of the International Renewable Energy Academy at York University. Early in his career he was involved in Land Claims projects for the Inuit in the Arctic and Northern Labrador. His background includes the development and implementation of renewable energy technologies and policies both domestically and internationally. He has worked for Municipal (San Francisco), Provincial (Ontario), State (Alaska), and Federal governments in Canada and the US, and for utilities (PG&E) in the U.S. He has also worked for the private sector (Northland Power Inc.) in Canada and (Trinity Flywheel, Intellergy Corporation, Solar Design Associates) in the US. In 1991 he received the President's Environment and Conservation Challenge award from the President of the United States for his work at PG&E, and in 2004 he received a Green Power award from the U.S. Environmental Protection Agency for his groundbreaking solar and efficiency project at the Moscone Convention Center in San Francisco. He has been featured in a film on solar power (The Power of the Sun), has written award winning papers on renewable energy topics, and has authored OP Ed articles on small hydro as green power, and energy from waste for The Globe and Mail. He lives and works out of California.
Glen Estill was the President and founder of Sky Generation Inc. in 2000, a wind development company. The company erected its first 1.8 MW turbine in 2002, and grew to 13 turbines and 21.5 MW by 2010. The company was sold in 2011. In 2012, Mr. Estill joined the Oxley Wind Farm, 6 MW in Essex County. The wind farm was completed in 2014 and he continues as President of the wind farm. Mr. Estill gained experience in all aspects of the development process, including local zoning approvals, Provincial and Federal environmental assessment screening, negotiating inter-connection with the utility, reviewing wind resource data and preparing financial models, contracting for turbine construction, electrical construction, negotiating land leases, raising funds, applying for and receiving approval for the Federal Wind Power Production Incentive, and applying for and completing both Standard Offer and FIT contracts. Mr. Estill has spoken about policy issues and the development process at many wind and electricity conferences including CanWEA, APPRO, the World Wide Wind Conference, as well as numerous smaller venues.
Mr. Estill is a Past President (2004) and past board member of the Canadian Wind Energy Association (CanWEA). CanWEA is an advocacy group for the wind industry. Mr. Estill was a member of the Wind Energy Task Team, a collaborative group that worked to educate industry and government alike about the potential for wind energy in Ontario.
Mr. Estill follows the renewable energy business closely, at both the business and policy levels, and recently built a net zero home. His passion for the environment and climate solutions continues, and recently he has done work on the use of hydrogen produced from electricity surpluses, and with the Ontario Geothermal Association which advocates for policy solutions to help speed the deployment of low carbon heating.
Mr. Estill has a Bachelor of Economics, 1980, and Master of Business Administration, 1983 from the University of Western Ontario.
Steven J. Strong is President of Solar Design Associates, Inc., an interdisciplinary firm of professionals dedicated to the design, engineering and implementation of renewable energy for residential, commercial, institutional and utility clients. Since 1974 the firm has earned an international reputation for the pioneering integration of renewable energy systems with environmentally responsive building design - completing projects in Europe, Asia, the Middle East, Africa, Latin America, Canada, the Caribbean and across the US from Maine to Hawaii.
In 1979, he designed the world's first all-solar, Zero-Net-Energy residence that exported a surplus of solar electricity to the utility grid via what has since become known as 'Net Metering". In 1984, working with New England Electric, he completed the world's first PV-powered neighborhood in central Massachusetts. In 1996, he worked with Olympic village architects to power the 1996 Summer Games in Atlanta with solar electricity using the world's largest roof-top PV power system. His firm consults to private and public clients and architects in the design of solar-powered buildings as well as to utilities on large-scale solar implementation.
Steven received the first 'Inherit the Earth Award' from Connecticut College in 1993 for his 'Pioneering work in furthering sustainable energy'. In the spring of 1999, TIME magazine named him an 'Environmental Hero of the Planet'. In 2001, the American Solar Energy Society honored him with its Charles Greeley Abbot award - for lifetime achievement in advancing solar energy. In 2003, the Audubon Society named him its 'Environmental Entrepreneur of the Year'. In 2007, TIMEagain recognized Steven as "An Innovator Building a Greener World" in their special publication on responses to Climate Change.
Donna Cansfield
Ontario
Minister of Energy
Minister of Transportation
Minister of Natural Resources
Government Whip
Variety of Legislature Committees
Retired 2014
As Minister of Transportation initiated the legislation for the Highway of Hero's
As Minister of Energy the First Conservation Bill in Canada and the second in North America
As Minister of Natural Resouces Legislation protecting the Boreal forests in Ontario Warden St George's Church on the Hill
Current
Chair Brands for Canada Ontario Not for Profit
Director Dorothy Ley Hospice Not for Profit
Director ESS (Etobicoke Service for Seniors) Not for Profit
President and Director Etobicoke Rotary Not for Profit
Director Room 217 Not for Profit
Director Ontario Lung Association Not For profit
Chair Government Relations For ArchBishop Colin Johnson Anglican Church of Canada Ontario
Honorary Patron Dying With Dignity
Honorary Patron Community Living
Honorary Patron Canadian Korean Business Association
Honorary Patron Slevenko Foundation
For over 30 years, Jay Heaman has focused his career on electrical distribution and energy conservation in Ontario. Working as Manager of Operations at an electrical distribution company, Jay and his team led the province in electrical energy conservation results for several years running while putting Woodstock on the map as one of the first LDC's to design and construct the foundational elements of a sustainable energy microgrid system.
With a demonstrated passion for sustainable energy and intelligent electrical system design, Jay is now applying his experiecnce and leadership skills with the County of Oxford as Manager of Strategic Initiatives.
Oxford County is Ontario's first municipality to make a committment to 100% renewable energy and zero waste. A major strategy toward this goal includes extensive networking with local and international partners, with CUTRIC being considered a critical player in this quest.