Renewable Energy Projects: Federal and State Incentives

Tuesday, February 4, 2014 from 8:00 AM to 10:00 AM (EST)
Event Details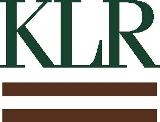 Renewable Energy Projects:
                            Federal and State Incentives
                                            When: Tuesday, February 4, 8:00 AM – 10:00 AM
                                          Where: Salve Regina University – Warwick Campus
                                      144 Metro Center Boulevard, Warwick, RI
Evaluating investments depends on a robust return on your cash. Driving this metric is the source and cost of capital and State and Federal programs. In this program you will learn about public and private funding sources, Rhode Island incentive programs, Federal tax credits and depreciation allowances for renewable energy projects. REI's panel of experts will help you blend these variables together and discuss how you can get started. Coffee and muffins will be served. Registration Fee is $25 fee. (Check our calendar for a program on Massachusetts incentives)
Who Should Attend                                      What Will Be Covered

 Business Owners                        State Incentives Accelerate R.O.I.
Financial Executives                   Financing Options Debt vs Leasing & Case Studies 
Energy Manager - Engineers    Tax Incentives and Related Programs
                              Presenters:          Chris Kearns, RI Office of Energy Resources            
                                                             Hannah Morini, Commerce RI Renewable Energy Fund
                                                             Michael Sokoll, Atlantic Business Finance                 
                                                 John Surrette, Kahn, Litwin, Renza & Co.,  Ltd.
Registration from 8:00 AM to 8:30 AM - Program 8:30 AM - 10:00 AM
www.reiteam.org                          Space is Limited        
When & Where
Salve Regina University
144 Metro Center Boulevard
Warwick, RI


Tuesday, February 4, 2014 from 8:00 AM to 10:00 AM (EST)
Add to my calendar
Organizer
One Earth Air Plant Center
Richard Lallo is the owner of Wickfords' unique One Earth Air Plant Center. The Center offers air plants, air plant decor, bromeliads and succulents as well as arts and crafts from local artist. These include painting, photography,ceramics and hypertufa garden items. One Earth Center also has as part of its' mission the goal of improving  awareness in matters relating to connectivity with both our human and natural environment, an understanding of our wildlife and the importance of protecting our eco system.
He is also a past member of the Rhode Island Society of Environmental Professionals, The International Society of Sustainability Professionals (ISSP) and the former Director of Sustainability Outreach & Education at Colonial Printing in Warwick, RI. He is also a member of the RI Environmental EducatorsAssociation and for the past 5 years served on the board of the nonprofit Renew Energy Initaitive (REI) which educated businesses in RI and Southeastern Mass on matters related to renewable sources of energy. 
Concurrent with operating the One Earth Center he serves as a director with Viridian energy, a third party supplier of renewable electricity for residential and commerical accounts. Viridian contributes to the reduction of greenhouse gases by replacing fossil based electricity with electricity generated with renewable sources. 
Renewable Energy Projects: Federal and State Incentives