Description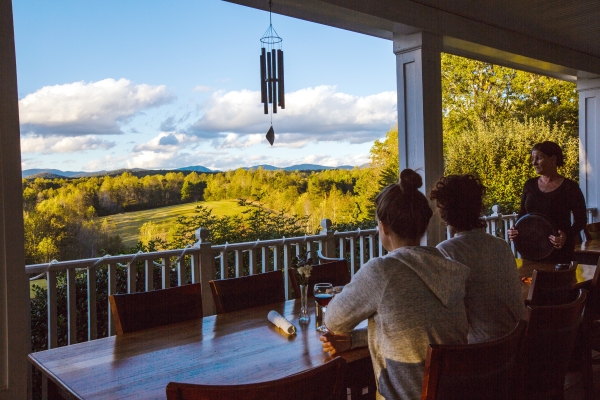 We can't think of a more beautiful place than the North Georgia Mountains to enjoy the power of spring as it renews our earth, minds, and bodies. Ladies, please join us at the elegant Dahlonaga Resort and Vineyard for three days and two nights of grounding our thoughts, harnessing our energy, and renewing our intention.
We'll begin each morning with coffee and contemplation. Each cabin has a Keurig and a small covered porch with chairs. It's a tranquil spot to sip that cup of joe while watching the wildlife dart past and thinking about the mindfulness gathering that is next on our agenda. Mindfulness is a powerful practice, and Pam and Rashida approach it very methodically and intentionally. During our morning meetings, we will discuss with you our daily tradition and the benefits we have noticed in our lives.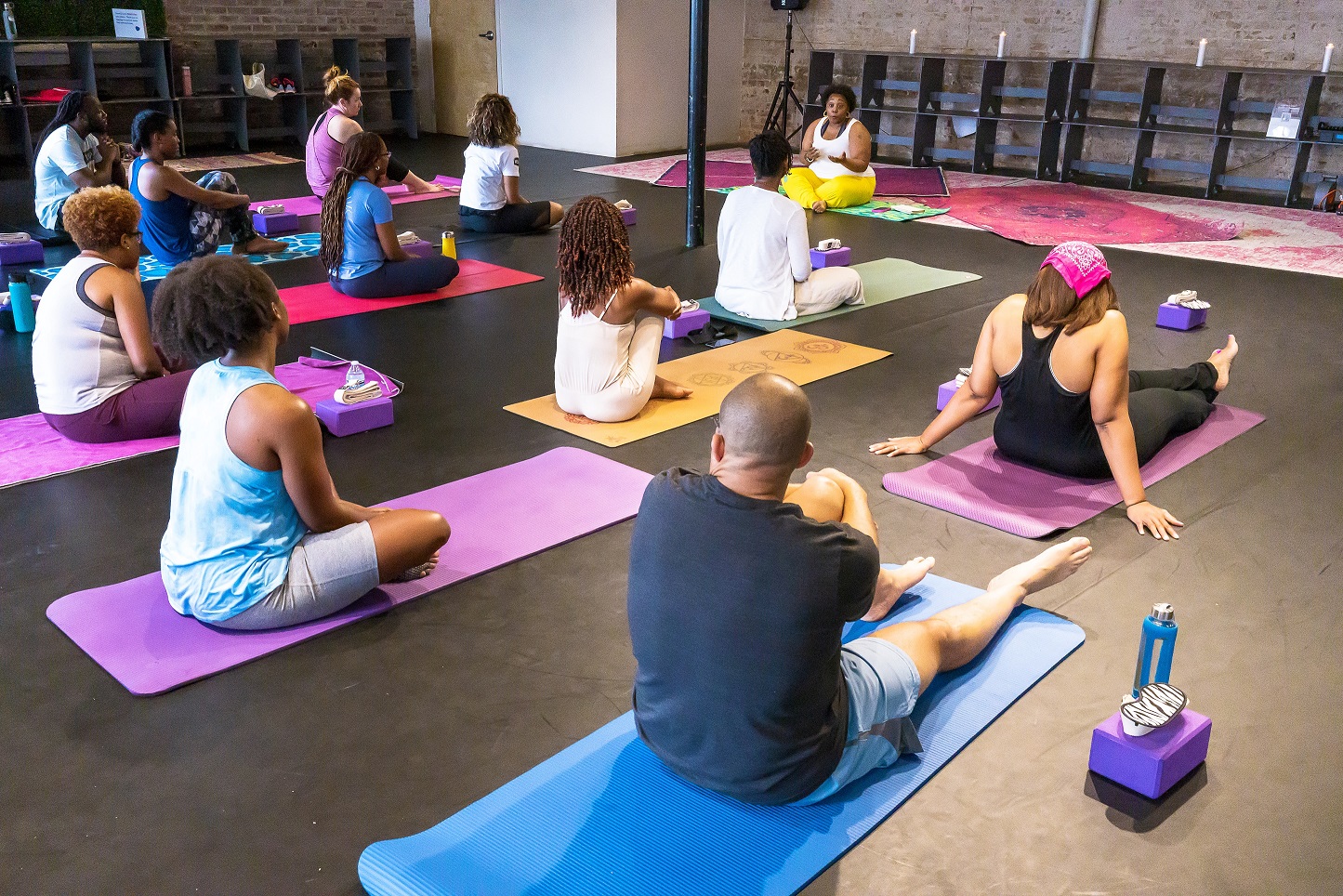 After breakfast, we'll meet outside to power through an hour of Vinyasa Flow (weather permitting). There is absolutely nothing more beautiful than experiencing Yoga in the wilderness with a group of like-minded people!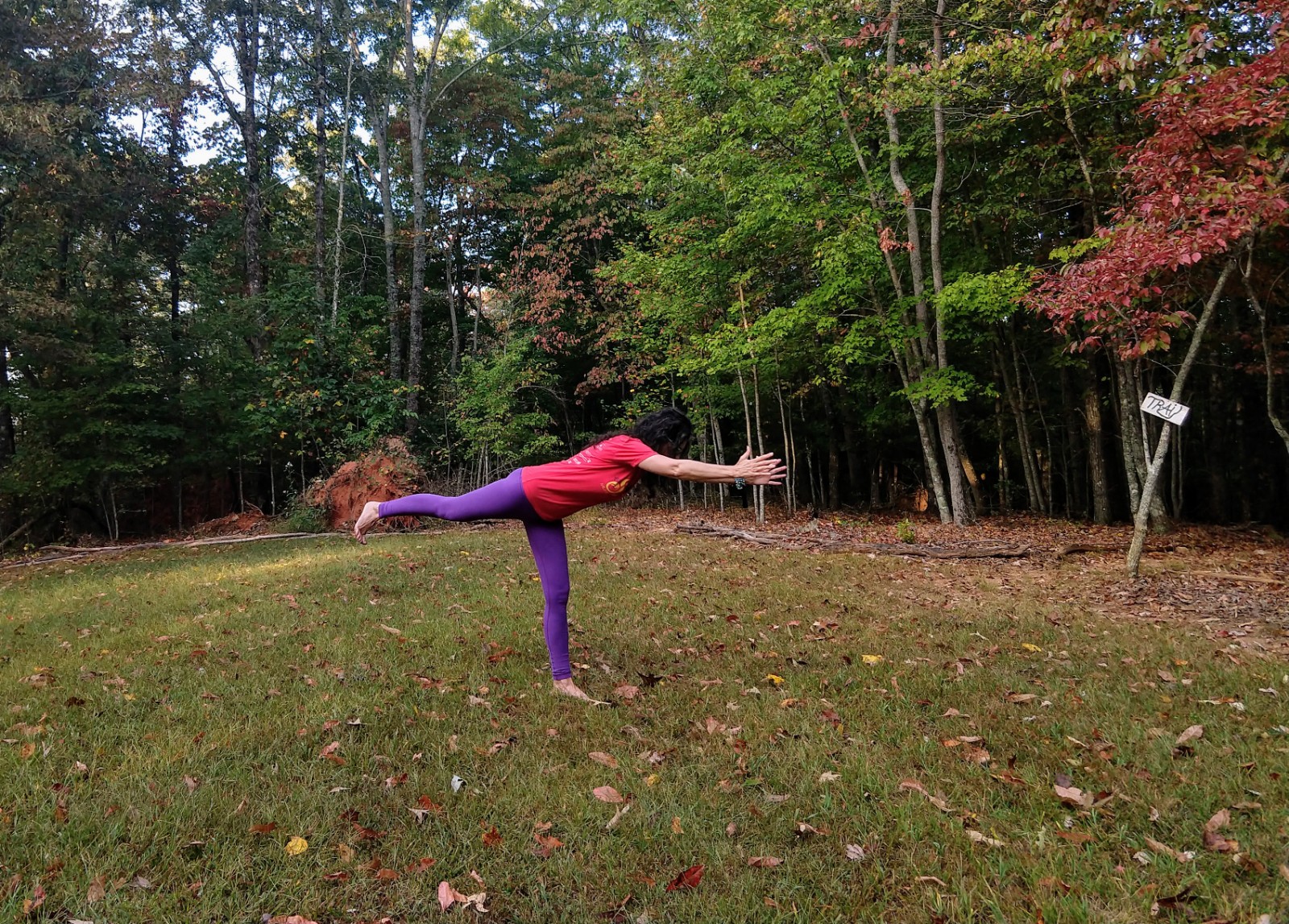 Your ladies only, all-inclusive escape from reality will include:
morning Vinyasa Flow classes every day to get your energy moving
evening Restorative classes every night to relax you into a glorious rest
candle gazing to introduce you to the idea of thoughtful intention
pose alignment workshop
group wine tasting, souvenir glass, and vineyard tour at Kaya Vineyards
mindful labyrinth walk (weather permitting)
Yoga Nidra
free time each day(journal, read, hike the trails, explore nearby Dahlonega)
a token of our appreciation that you can use in your own practice
WHOLESOME AND DELICIOUS MEALS DURING YOUR STAY (5 total) = dinner on day 1; breakfast, lunch, and dinner on day 2; and breakfast on day 3 PLUS tax and gratuities for each. VEGETARIAN OPTIONS ARE AVAILABLE.
two nights accommodation at the gorgeous vineyard in rustic cabins that sleep up to four people (two queen beds)
breath-taking mountain views
72 acres of open meadows and 1.5 miles of walking trails which are easily accessible from our cabins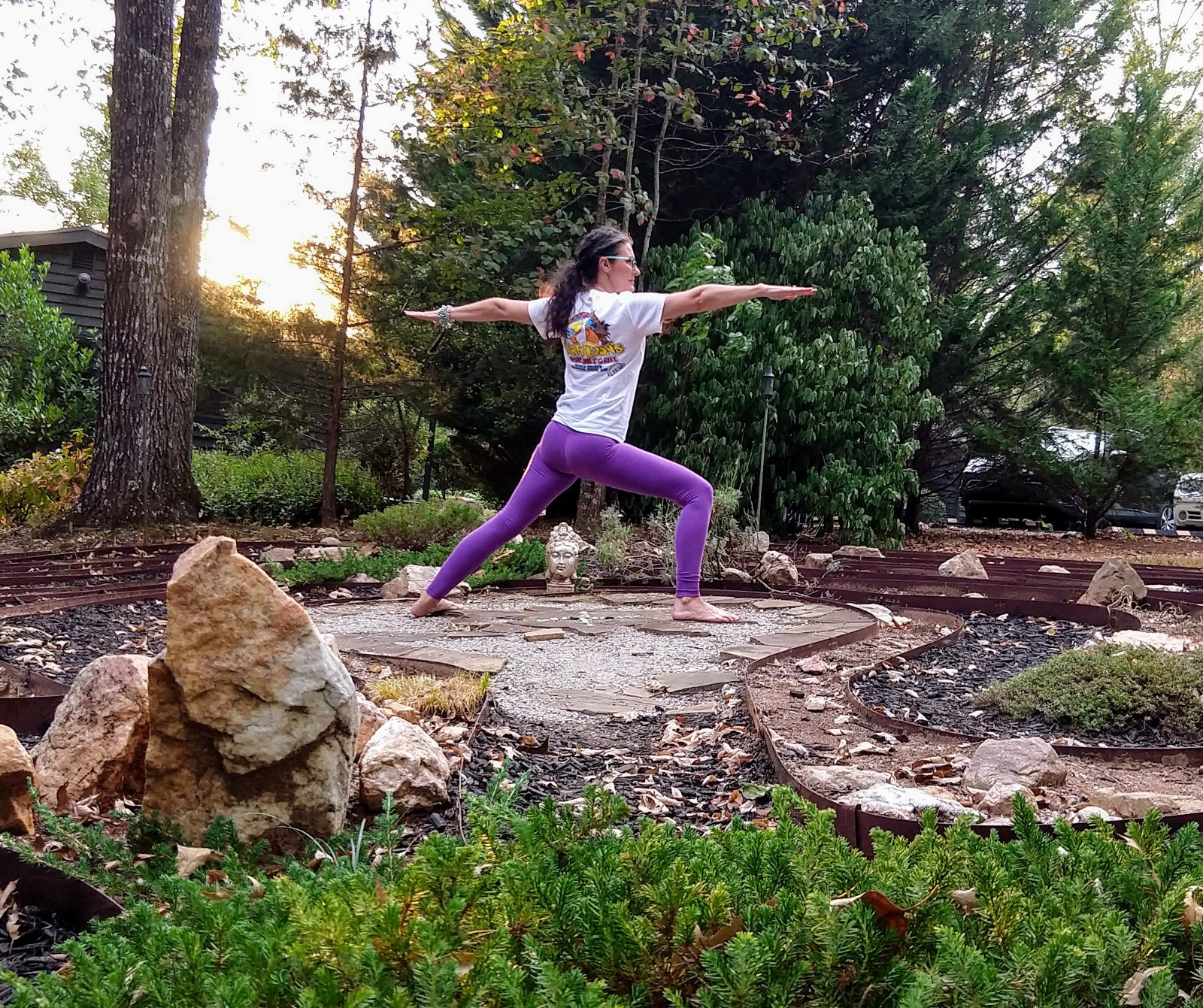 This small-group non-secular retreat is intended to appeal to new and intermediate Yogis who are exploring how the practice can infiltrate your body and mind. We will discuss how daily practice and regular mindfulness can help you eliminate such burdens as stress, anxiety, and depression from your daily life.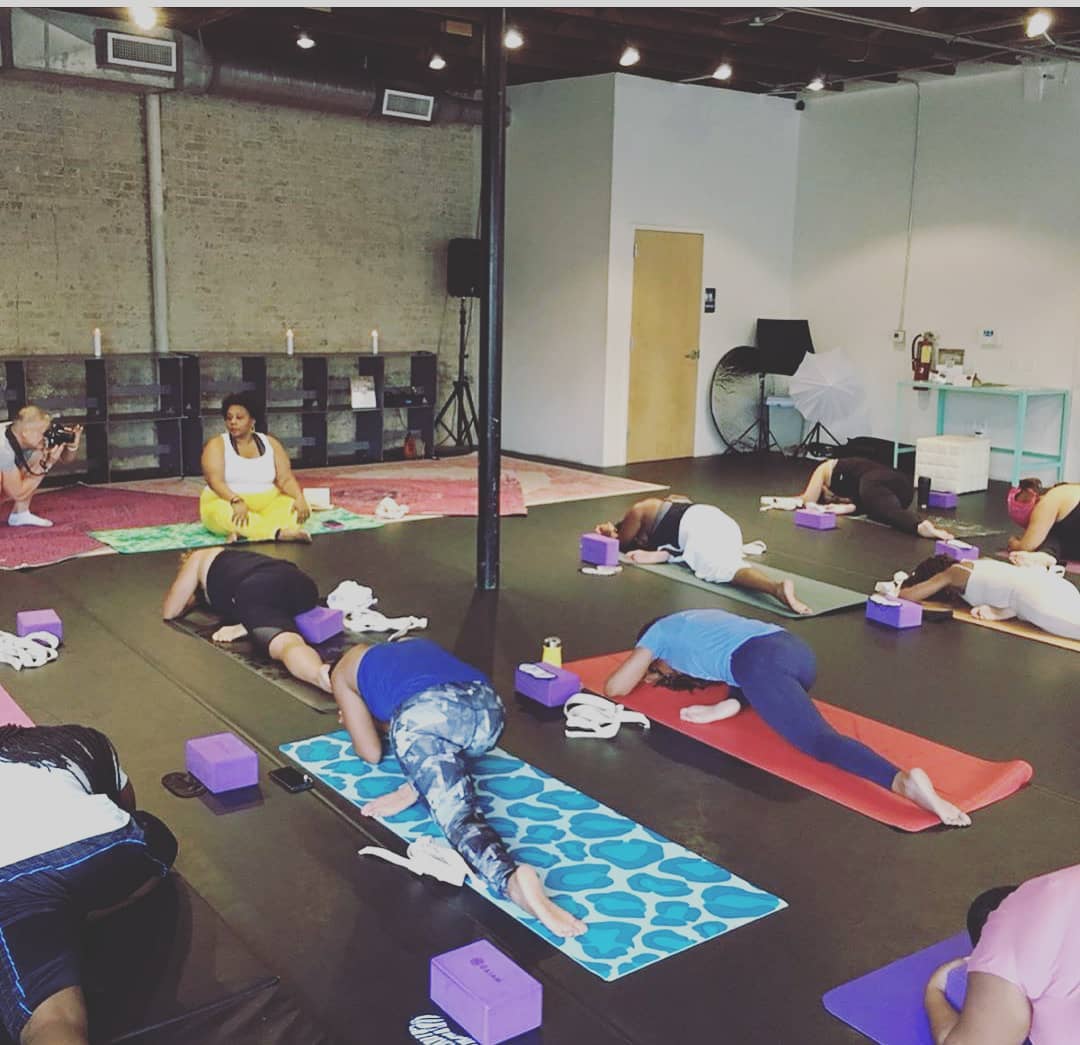 All experience levels are welcome and encouraged to attend.
This retreat is intentionally very beginner friendly.
While at the resort, you will flourish in the serene natural environment with no phones or TVs. Although you will have access to WiFi throughout the property, you will feel a sense of being unplugged momentarily. Our cabins are situated in a secluded part of the property, making this retreat a peaceful getaway for the solo traveler or group of besties looking for a relaxing, renewing trip. You deserve it, you powerful Warrior Goddess!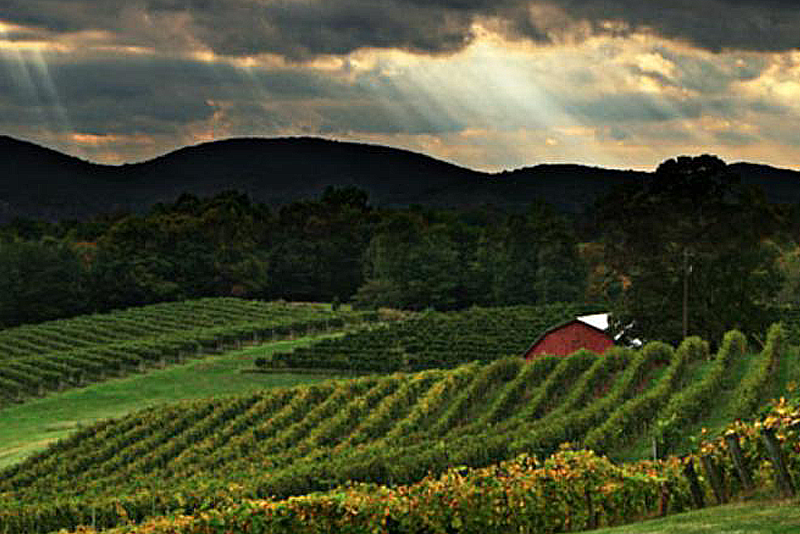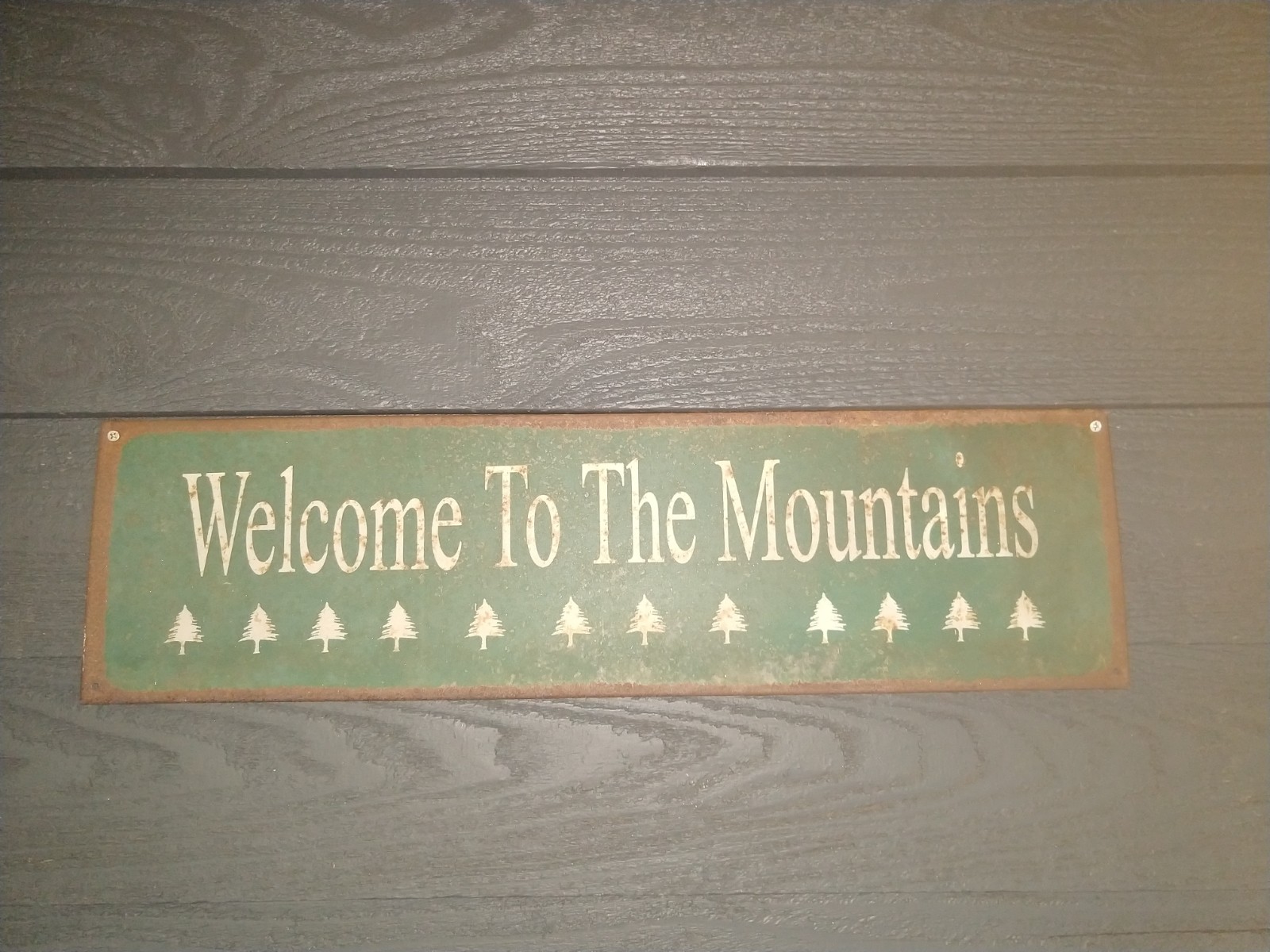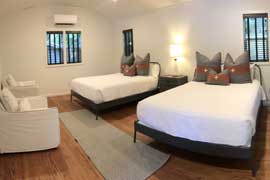 Accommodations are double occupancy, unless you opt to take a cabin to yourself, and there are ONLY TWO available for single occupancy. Cabins have two queen beds; we'll stay roommate-style, sharing the space two Yogis to a cabin. Mini refrigerators are provided, so feel free to bring snacks. If you want to book with a group of friends, please let us know when you make your reservation, and we are so happy to put you together. If you want to travel with a group of more than two friends and want a cabin together, we will put you together (up to 4)...just let us know when you book.
Your reservation options:
Single Occupancy (only two available) must be paid in full.
$1,115.
You get a cabin to yourself with no roommate.
First come, first served.

Double Occupancy
You share a cabin with one other yogi. Two queen beds.
TWO PRICING OPTIONS:
1. Early Bird pricing of $765 must be paid in full.
Very limited quantity.
2. Secure your spot with only $250 (deposit amount).
Second payment in the amount of $317.50 due by March 2, 2020.
Third payment in the amount of $317.50 due by April 2, 2020.
We expect to sell out quickly; there are very limited tickets available.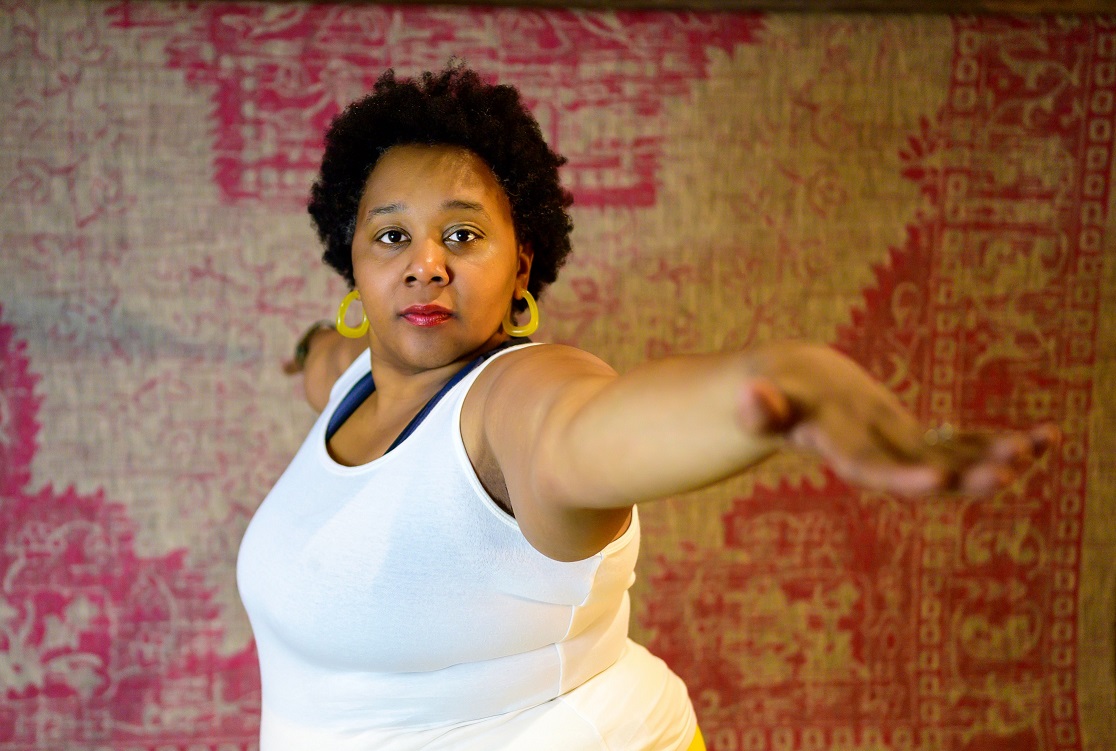 Additional needs to consider:
sweaters and layers (it's still chilly this time of year)
transportation to and from the retreat (fly into Hartsfield-Jackson Atlanta International Airport and it's nearly a straight shot from there...about 1.5 hour drive north, depending on traffic...I suggest renting a car)
yoga mat and clothes
nice clothes for dinner (casual - business casual; nothing fancy)
comfortable shoes for walking the grounds and trails
bug spray & sunscreen
water bottle
cash for extra expenses if you choose (there's a spa on site!)
snacks for between meals & extra K-cups
open growth mindset
Daily itinerary will be provided in advance.

Pre-order your event t-shirt!
Women's cut. Sizes S - XXL.
Color options: Dark Heather Gray, Black, or Pink.
GET YOURS FREE WHEN YOU PRE PAY BEFORE FEBRUARY.
(Please know sizes Medium and XXL are currently out of stock.)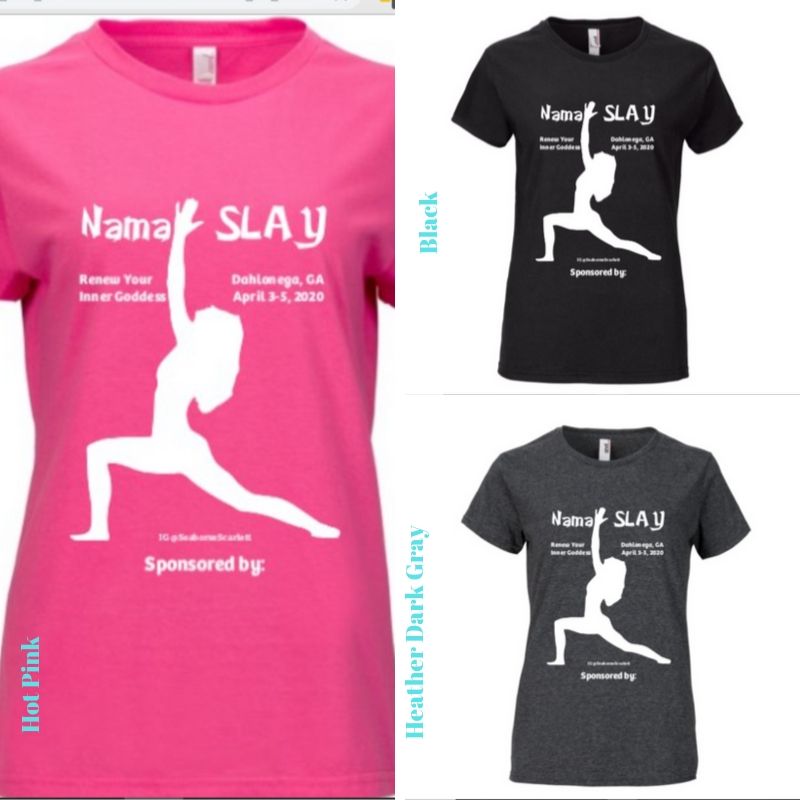 Your Hosts:


Rashida Atkinson
Rashida is a certified 200 Hour RYT through Yoga teacher Alliance and studied under Octavia Raheem and Meryl Arnett at Sacred Chill West in Atlanta, GA. Her practice has been cultivated through years of time on the mat and learning what works for her body. Rashida wants others to be able to experience yoga in their own real, authentic ways.
Rashida is a mother and wife, and loves to travel and have new experiences. She is also passionate about leading a plant based lifestyle; as well as social, racial, and economic justice. She has a blog and upcoming podcast, both titled Musings of a Plant Based Yogi.
Pam Zentner
Pam is a Master's level educator working on her 200-hour Yoga Teacher Certification. She discovered Yoga later in life, but found it to be profoundly beneficial in ways she didn't expect. She is determined to help others find their path to better physical and mental health through non-secular Yoga and Mindfulness practice. Coupled with her love of the beach and its peaceful vibes, Yoga has become a staple in her daily life as she strives for tranquil serenity.

Whether she's helping students build their creative thinking skills in the classroom or showing Yogis how to strengthen and enhance their practice, she loves helping others reach their goals, both on the mat and off. She thinks Yoga should be fun and accessible, so you'll notice a hint of both in all her events!

She is a skilled professional and offers private sessions in her north Atlanta home and will travel to your work or home as well. She is actively scheduling pop-up classes in Atlanta and its surrounding areas. Are you interested in a more substantial Yoga experience? Pam also hosts Yoga retreats in the North Georgia mountains and in tropical locations that promise to inspire you as you renew your intentions.

Contact Pam for any questions. You can book sessions with her directly from her FB page. Follow her here on EventBrite to be updated on her Yoga offerings. You can find her on IG & FB @SeahorseScarlettYoga. She would love to connect with you.