Renew, Explore, Create, Connect: A Yoga, Art, Nature retreat in Nicaragua!
Event Information
Location
Equilibrio Ecolodge on 22 acres of luscious property within minutes of the Pacific Coast - Playa Popoyo
www.equilibrionicaragua.com
Nicaragua
Description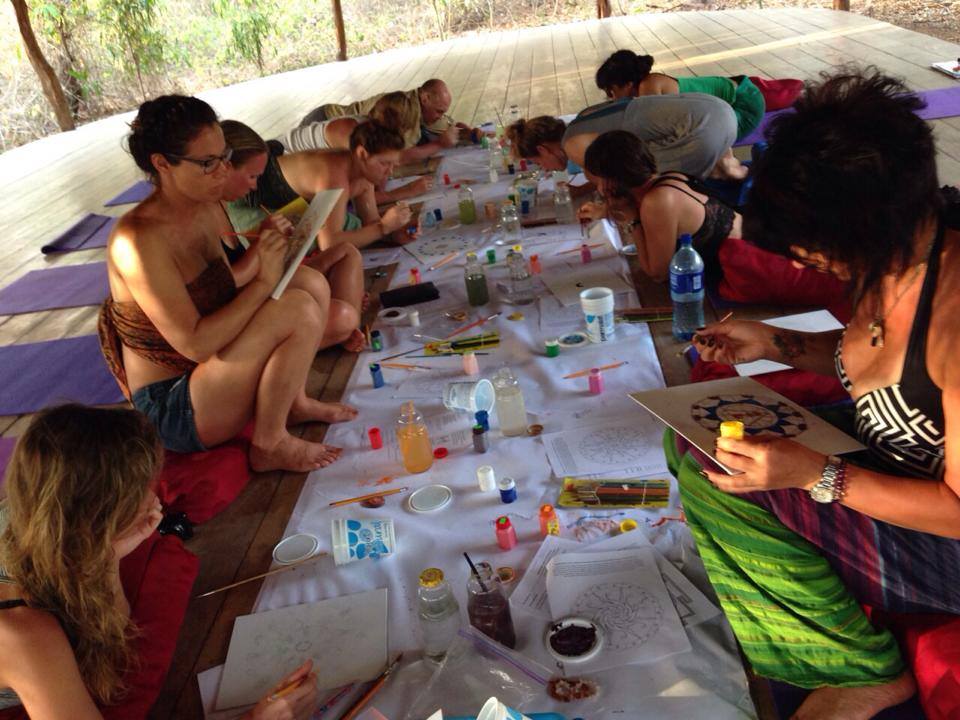 When: February 18-February 26, 2017

What:
You will experience a relaxing, healing, action-adventure at the peaceful sanctuary of Equilibrio Ecolodge in Nicaragua! Enjoy yoga, art, authentic cuisine, luxury casitas, music, adventure and more on 22 acres of luscious property within minutes of the Pacific Coast, Playa Popoyo! Your week will end with a full day and night in the historic town of Granada.
How:
-Re-root to your core desires, needs, and strength through yoga, art and nature.
-Re-connect to your authentic and creative voice through supported art and yoga sessions.
-Rejuvinate your soul as you explore the beautiful land and beaches of Nicaragua.
-Renew in meaningful ways through service with the community and a meal with a local family.
Who:
-All abilities/ages & anyone interested in deeper self-exploration, creative process and adventure!
FAQs:
How do I register?
-Register through Eventbrite here; or through Artfulsoulscapes.org with PayPal or by check.

What kind of art experiences will be offered?
-Materials for use in groups or individually: colored pencils, water colors, oil paints, acrylic paint, canvas, white paper, crayons, pastels.
-Art journaling techniques and prompts to nurturing a daily creative practice; process painting groups supporting mindfulness, insight, non-judgment and increasing freedom and flow through creating from the body rather than the mind.
-Art/yoga combined sessions leading toward integration of the mind and body and greater awareness of where tension, stress and emotion are being held in the body. With this awareness you will be empowered to shift and change patterns of stress and tension, leading to greater enjoyment and engagement in life.
What type of yoga will you do?
-Vinyasa Flow and Restorative Yoga, including Yin and Therapeutic Yoga.
What are the schedule of events?
-The week will offer both structured and unstructured parts. In the morning, we will provide 1 hour of combined yoga and art, then in the afternoon and evenings, another lovely hour of yoga and separately, 1 hour of a nourishing art therapy group. We also want to allow plenty of time and space for freedom and exploration. A small portion of our time will also have a service-oriented focus, connecting to the needs of the community.
What does the yoga/art/nature retreat cost include? (equilibrionicaragua.com)
-Yoga and Art groups lead by Jill and Bevie with use of materials.
-All musical instruments and recreational equipment.
-Nature hikes and kayaking.
-Day and night in the historic town of Granada.
-7 nights stay: 17th to 23rd of September.
-All breakfasts and dinners.
-Lunch with a Nicaraguan family.
-One free group shuttle to and from the airport (Other private taxi service can be arranged for US $120 each way, for 3 people).
-A half day of service with Aprender Foundation.
(one Art Day and/or Sports Day with children and opportunity for beach clean up with the community)
-Unlimited potable drinking water, tea and coffee at the casitas.
What other activities are available (some at an additonal cost).
-Organic steam room, day trips, ziplining, surf class options, and horseback riding.
Date and Time
Location
Equilibrio Ecolodge on 22 acres of luscious property within minutes of the Pacific Coast - Playa Popoyo
www.equilibrionicaragua.com
Nicaragua