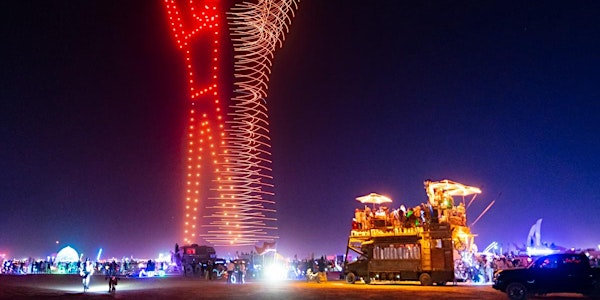 Renegade Man / Free Burn / Renegade Burn 2022
Renegade Man 2022 begins when the temple burns!
When and where
Location
Black Rock Desert (40.95161, -119.09563) North of Black Rock City 40.95161, -119.09563 Gerlach, NV 89412
About this event
Due to a lack of capacity at Burningman this year, we're heading to the desert right after the temple burns to get in our fix. We'd like you to join us as well. Bring your art, your art cars, your person, your costumes, and come practice truly radical self reliance in our third annual "free burn" "renegade burn" "renegade man" event which is not an event.
Background:
Despite facing numerous obstacles, Burning Man has grown and flourished for over 30 years in the Black Rock Desert. Sadly, at its current scale, it is neither able to meet the demand it has created for participation nor satisfy the BLM's security and environmental concerns that are the constraints around a centralized event.
We're proposing a purely decentralized version of the event this year in the BRC desert, north of the official burningman location after the temple burns.
This is public land, no need to limit participation.
No required tickets or fences
No long lines or exessive on playa traffic.
We're selling tickets this year at the low low price of FREE. Sign up so we can count you in this year and continue to tradition of the decentralized free burn!