Rene Meulensteen 100 "Moves & Skills" Coach Certification -

Wednesday, August 26, 2015 at 6:00 PM

-

Thursday, August 27, 2015 at 9:00 PM (PDT)
Event Details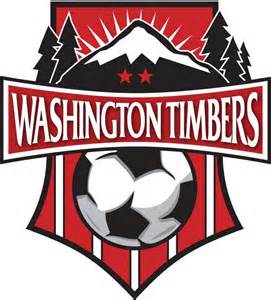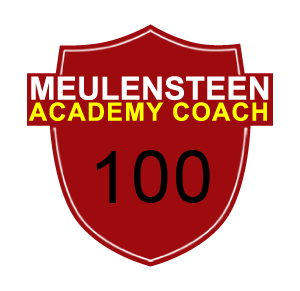 Meulensteen 100 Level Course - "Moves & Skills". 
August 26 & 27       6 pm - 9 pm
 Harmony Sports Complex
Meulensteen 100 level course "Moves & Skills".  This 6 hours course contains a theoretical and practical part.  Learn why the Rene Meulensteen Curriculum is a proven and successful youth development program used daily at Manchester United, Manchester, England and now also by a growing number of clubs in the Netherlands and the USA. 
This course is a must for every coach working with soccer players of all ages and levels.  Participants gain a clear understanding how to provide efficient technical training for a player traveling through the ages and stages of player development.  Each stage forces a different emphasis on training technique in relation with the tactical, physical, and mental demands of the game.
Technique Instruction 101 (individual - ball mastery/fast footwork)

Technique Instruction 102 (individual - mastering the 4 different skill-sets)

 

  

Theoretical:  Meulensteen Philosophy powerpoint and video presentation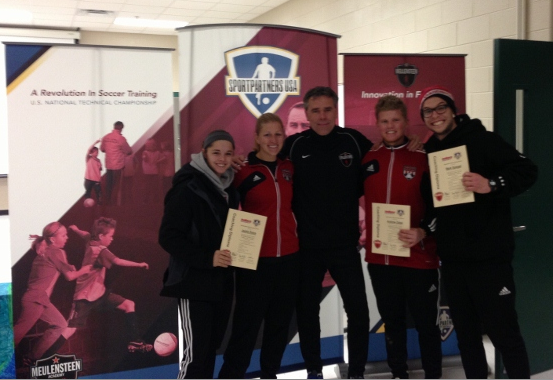 Our objective is to increase the knowledge base of coaches by carrying out the Meulensteen methods and philosophy using the latest developments in coaching and skill training. Within our organization we use the professional expertise of people working in soccer coaching as well as soccer education.  Since June, 2012 more then 550 coaches have attended a 100 course.
In this course coaches learn:
The foundation of "Moves & Skills" Philosophy including the Meulensteen ® X-ray of a Soccer Player

The steps to ball control, balance and agility

The Meulensteen ® skill-sets (4) needed to control the four 1v1 situations

The individual techniques making up a skill-set

The magic (multi-functional) use of the Meulensteen ® 7 Cone-Drill

How to create exciting training sessions with focus on the individual skill development of all players
Coaches receive:
6 hours of classroom and on field instruction

Meulensteen ® 100 Coach Certificate

Course book and special drill manual

Participant Quotes:
"Erwin, it was a pleasure to watch you do what you do so very well. I certainly look forward to working with you and Sportspartners to build a legacy together in Indiana" - Dave Guthrie, Executive Director Indiana Soccer
"I wanted to drop you a brief note about the RMA training yesterday. That was one of the best sessions I have attended and can't wait to apply this with the kids" - Norm Campbell, IN
"Erwin, thanks for your presentation on Saturday. I learned a lot, and I took away a lot to work on and think about. It was partly such a success because you can model what you want coaches to do: reinforce the skills with positive messages. You were a master at it" - Mike Aycock, Soccer Coach, Saint Mary-of-the-Woods College, IN
"I just want to add my voice to the many you heard yesterday: this seminar fills a gap in the coaching education portfolio and therefore a gap in many coach's toolkit -- including mine" - Jeff Thomas, Head Coach, Indiana State ODP 95 Girls 
 
Contact: 
Erwin van Elst, Meulensteen Instructor North-America , SPUSA (616) 334-7208 erwin@sportpartnersusa.com

When & Where

Harmony Sports Complex
1500 NE 192nd Ave.
Vancouver, WA 98684


Wednesday, August 26, 2015 at 6:00 PM

-

Thursday, August 27, 2015 at 9:00 PM (PDT)
Add to my calendar
Organizer
SportPartners USA - Meulensteen Academy
Rene Meulensteen Academy
"MOVES & SKILLS"
Positive development program for your child
Curriculum that makes each player the best they can be
Comprehensive curriculum that addresses a player's technical, tactical, mental, and physical aspects.
You get the world's best soccer skills teaching method. 
Desigend by Rene Meulensteen, UEFA-Pro Licensed and former First Team Coach of Manchester United.
The "Moves & Skills" program has been presented in 2013, 2014, 2015 at the NSCAA Convention - the largest soccer coaches event in the world.  SportPartnerUSA-Meulensteen Academy owner and head instructor, Erwin van Elst is scheduled to present at the NSCAA summer symposium in Orlando, FL, July 30 - August 1, 2015.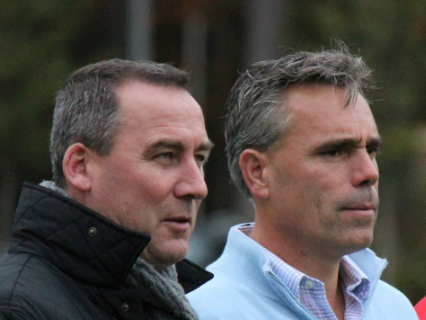 Rene Meulensteen 100 "Moves & Skills" Coach Certification -